In a statement issued late Thursday, the Haute autorité pour la transparence de la vie publique (HAT), the newly-created official French watchdog whose mission is to monitor and investigate the financial probity of parliamentarians, members of government and heads of public organizations, announced it has recently passed on to the Paris public prosecutor's office detailed reports on the cases of three parliamentarians about who it has "a serious doubt regarding the exhaustiveness, exactitude and sincerity" of their mandatory declarations of their personal wealth "notably due to the omission of assets held abroad".
Senator Bruno Sido and Members of Parliament (MPs) Lucien Degauchy and Bernard Brochand are suspected of having hidden their Swiss bank accounts over many years, and even for decades concerning the latter two.
The move to kickstart a judicial investigation into the alleged violation of public office probity laws is the first of its kind by the HAT since it was created last year under a law passed in October 2013 regulating "transparency in public office". The drafting of the law was prompted by the scandal surrounding socialist budget minister Jérôme Cahuzac, who was forced to resign after Mediapart's revelations that he held a hidden bank account in Switzerland.
It was in the months immediately after the Cahuzac scandal that Senator Bruno Sido, 63, who is also president of the general council of the north-eastern Haute-Marne département (county), and MP Lucien Degauchy, 77, whose constituency is in the Oise département north of Paris, both declared their secret Swiss bank accounts to the French tax authorities, with whom they sought a settlement.
The hiding of their assets abroad is now the subject of an investigation opened on November 7th and led by France's judicial anti-corruption office based in the Paris suburb of Nanterre. The HAT's case against Brochand was reportedly received by the Paris public prosecutor's office on Thursday, November 13th, and is expected to also result in a preliminary investigation.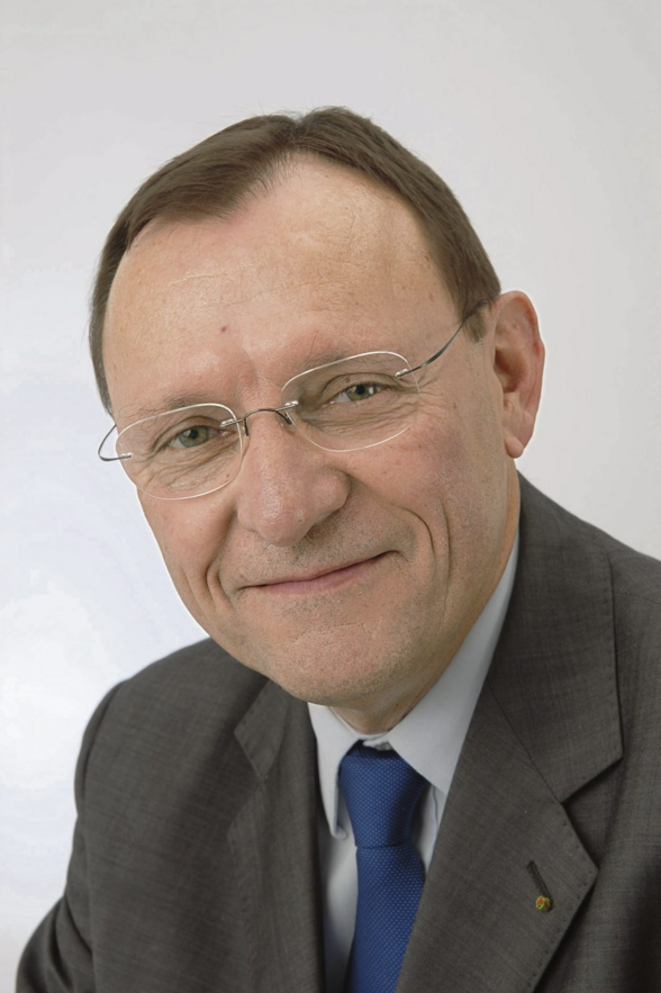 Le sénateur Bruno Sido (UMP) © DR
Questioned by Mediapart, Sido claimed his hidden account with the Lausanne-based Banque Cantonale Vaudoise was the inheritance of an account opened by his father in the mid-1990s and which contained 150,000 euros. Degauchy also claims his secret account in Switzerland was inherited from his parents, who he says opened it some 30 years ago and which, he told Mediapart, contained "138,000 or 148,000 euros".
Meanwhile, Degauchy is also under investigation by the HAT over the suspected under-evaluation in his declarations concerning the value of property he owns. The HAT has refused to comment on this aspect of its probe, but Mediapart understands the alleged under-evaluation is suspected to amount to as much as 50 per cent.
MP Bernard Brochand, 76, who represents a constituency in the Riviera town of Cannes in south-east France, where he was also mayor until March this year, is suspected by the Paris public prosecutor's office of holding possibly in excess of 1 million euros with Swiss bank UBS. In a statement issued on Thursday he denied any wrongdoing.
"The money, earned legally in the course of my work, deposited into this account during the 1970s was subjected to French taxes," it read. "My situation is therefore clear, legal and honest. That the [HAT] does its job is normal. But to the contrary, that I be thrown to the wolves and made a victim of an allusion to fraudsters is shameful. I don't accept it. I therefore ask that truthful information be made known."
Brochand is also implicated in an ongoing judicial investigation into a suspected political funding scam while he was mayor of Cannes. In April this year, the magistrate leading the investigation, Jean-Pierre Murciano, applied for the lifting of Brochand's parliamentary immunity that protects him from being arrested for questioning, but which was refused by the National Assembly.
While Sido and Degauchy have now declared their hidden assets in Switzerland, it remains that all three parliamentarians hid them for many years - and in the cases of Degauchy and Brochand for what is suspected to be a period of several decades.
French parliamentarians have been called on to declare their personal wealth on a parliamentary register since 1988, but it was not until 2011 that they were legally required to declare their assets in full. More importantly, it is only since last year's law regulating "transparency in public office" that failure to completely disclose their personal wealth exposes MPs and Senators to possible criminal charges that, if proven in court, carry a maximum three years' jail term, a 45,000-euro fine and the stripping of their right to hold public office.