In June 2010, the Icelandic government started on a vast legal and technical project aimed at turning the island into a safe haven for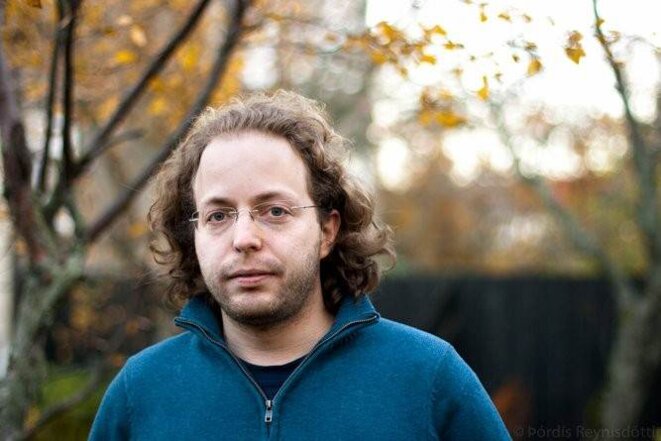 Smari McCarthy © Thordis Reynisdottir
investigative journalism and internet freedom. Baptised the
Icelandic Modern Media Initiative
(IMMI), it hopes to launch in 2012, and could eventually shelter thousands of websites from around the world. Birgitta Jonsdottir, an Icelandic Member of Parliament who sponsored the initiative, described it as "the inverse of a tax haven", making transparent what was opaque.
Mediapart's Ludovic Lamant met in Reykjavick this month with IMMI co-founder and spokesman Smári McCarthy (pictured),an Icelandic-Irish software developer and self-proclaimed digital 'freedom fighter' who is currently preparing to launch a pay-to-view investigative website in Icelandic. In this interview he explains more about the inspiration and aims behind the IMMI and how it has developed since last summer.
-------------------------
Mediapart: When will the law on media freedom be passed in Iceland?
Smári McCarthy: "We won't get there before 2012. We started work on a vast project in June 2010, first of all drawing up a list of what already exists abroad in terms of intelligent media legislation. The project is making good progress, but the ministers who support us are having difficulty finding the money we would need to function as well as possible. There are only nine people at the IMMI, of whom three are full-time."
Mediapart: You thought up this project in October 2008, in reaction to Iceland's economic crisis and the bankruptcy of the island's three big banks.
S.M.: "At the time we were all asking ourselves why we were collapsing. The most common answer put forward was that our banking sector was over-developed, that our debt had become too heavy. But that theory amounts to using the same dominant thought system that led to the crisis.
Actually, there had been above all a huge lack of information circulating among banks, regulatory bodies, the government and the general public. Had we been better informed, each of us, at his post, would have made better decisions. This is what the IMMI is about, to make it possible, from a legal and economic point of view, for an accountable, more transparent, less corrupt society to exist."
Mediapart: What you describe is also very connected to the situation of the island's major newspapers.
S.M.: "Of course. The profits of our biggest two newspapers come mostly from advertising, between 50% and 75%. It's difficult to favour investigative journalism in this context. But the IMMI goes beyond Iceland's borders. Recently some governments have manifested a real desire to restrain freedom of expression on the internet, insisting, for example, on the need to protect national security. Some are so worried that they are thinking about internet police. The old nation states are scared. This is the battle to be fought over the next twenty years."