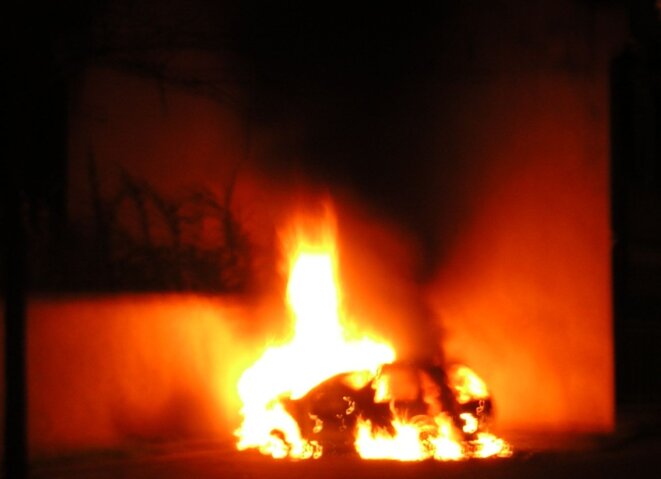 A torched car during riots in Strasbourg in 2005.
Romain Pudal is a sociologist with the French National Centre for Scientific Research (CNRS) and also, since 2002, a voluntary firefighter. Last month he published an ethnographic study of his fellow firefighters in which he opens up a world that, beyond the clichés and folklore, is largely little understood in both its composition and outlook. Joseph Confavreux argues that Pudal's book, which he presents here, makes for edifying reading on the political and social tensions that grip contemporary France, and also on the fragmentation of its lower social classes.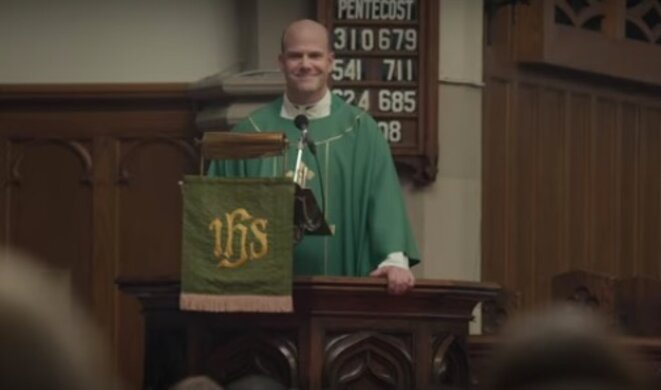 A scene from the film Spotlight.
Walter Robinson is an investigative journalist with The Boston Globe who in 2002 exposed a vast paedophile scandal in the American Catholic Church, for which he won the Pulitzer Prize in 2003 and inspired the 2015 movie Spotlight. As the French Catholic Church becomes ever more engulfed by revelations of paedophile abuse and a system of protection for the priests involved, Robinson, in this interview with Daphné Gastaldi, details what he uncovered in the US within a system that precisely mirrors the scandal in France.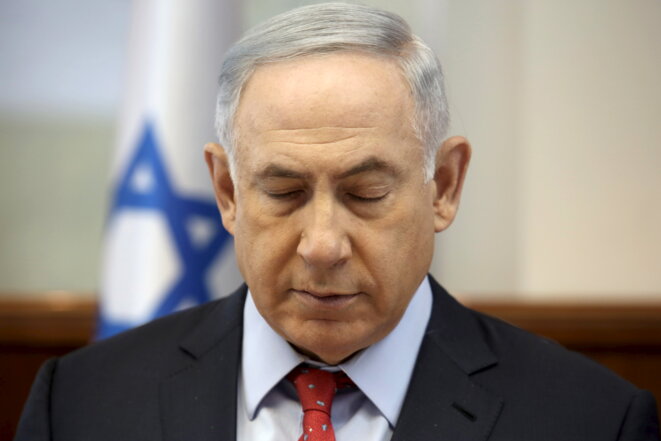 Benyamin Netanyahu, April 2016. © Reuters
French businessman Arnaud Mimran, who stood trial in Paris last month for his alleged key role in a massive carbon trading fraud, and who is also placed under investigation in a separate case of kidnapping, set up a company in Israel with French MP Meyer Habib, a close acquaintance of Israeli Prime Minister Benjamin Netanyahu. Following  denials and later admissions from Netanyahu over receiving funding from Mimran, the latter's relationship with the Israeli PM's entourage is further revealed by the  company, which was created by, and domiciled at, the legal practice of Netanyahu's lawyer. Fabrice Arfi reports.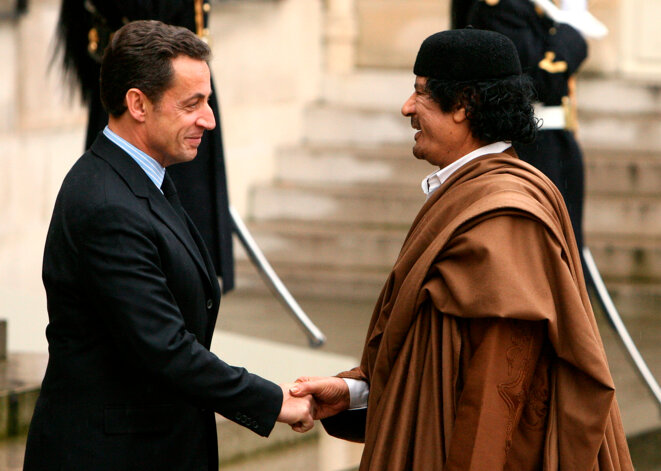 En 2007, la lune de miel. © Reuters
Two French judges have found there are no grounds for challenging the authenticity of an official Libyan document revealed by Mediapart in 2012 and which declares that the Gaddafi regime had agreed to fund Nicolas Sarkozy's 2007 presidential election campaign to the sum of 50 million euros. The magistrates, in charge of an investigation prompted by a lawsuit launched by Sarkozy against Mediapart for "forgery" and "use of forgery", have thrown out the case after years of thorough expert appraisals of the document and witness statements. Mediapart's editor-in-chief Edwy Plenel details the judgment and the background to the case.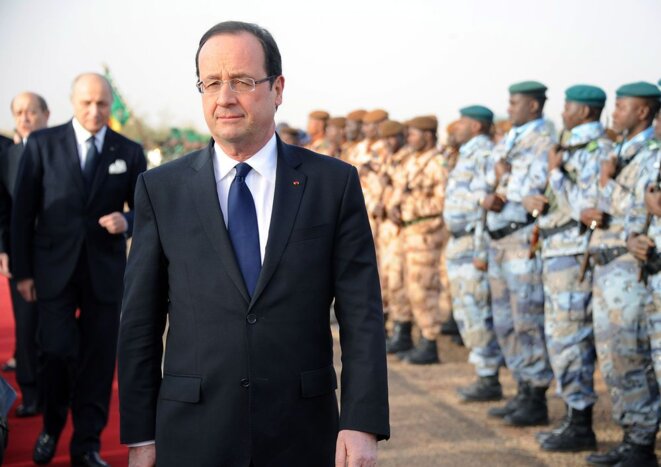 François Hollande in Mali in February 2013. © Reuters
The US neoconservatives may have been discredited by the political failure of their adventures in Iraq and Afghanistan, but they have inspired a school of disciples in France who hold key positions in the presidential office and the foreign affairs ministry. René Backmann analyses the development of the French neocons and the influence they exert on President François Hollande and French foreign policy, and argues that their role in the multiple military interventions launched by Hollande has set in train a vicious circle of violence that is proving ever more difficult to control.
In May 2002, 11 French naval engineers were murdered in a suicide bomb blast in the Pakistani port city of Karachi. The ongoing French judicial investigation into the massacre, which has become known as the 'Karachi Affair', has uncovered strong evidence suggesting it was linked to a secret political funding scam in France. Several survivors of the blast are now engaged in a legal battle to get to the truth as to whether former French intelligence officers have lied on oath about what their agency knew about the links between a wealthy Saudi figure, Ali Ben Moussalem, identified as a key figure in the case and the politicians suspected of corruption. Fabrice Arfi reports.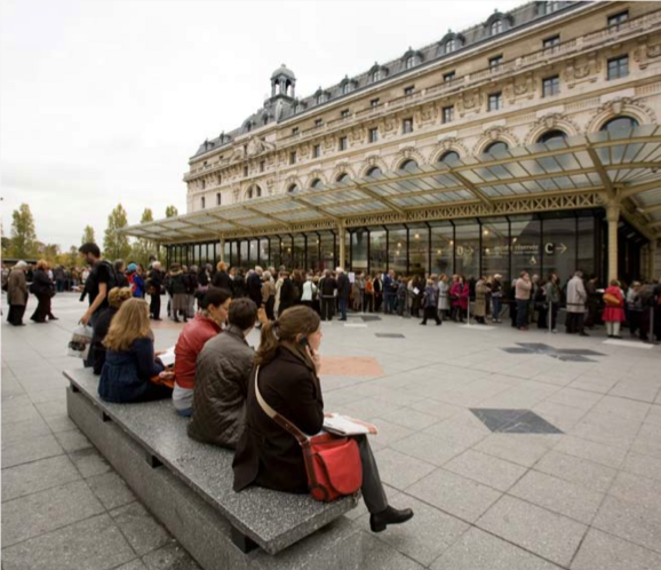 The musée d'Orsay in central Paris.
Recent nominations to plum public posts in cultural institutions in France illustrate a system of cronyism and jobs-for-the-boys which President François Hollande had, at the time of his election four years ago, promised to end. Laurent Mauduit reports on the favours and backscratching at the heights of some of France's most prestigious museums.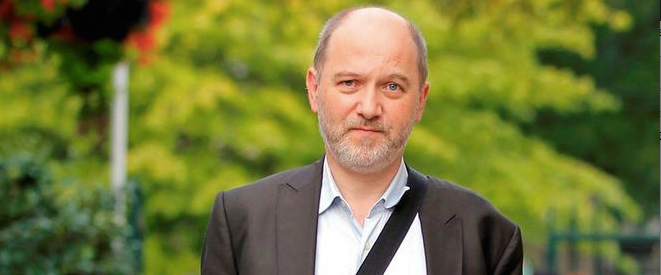 Denis Baupin. © Reuters
Mediapart and French radio station France Inter have received five new accounts of lewd behaviour, including sexual assault and harassment, allegedly perpetrated by French MP Denis Baupin, husband of French housing minister Emmanuelle Cosse. Baupin was forced to stand down as speaker of the French parliament earlier this month after Mediapart published interviews with eight women, including an MP and Green party spokeswomen, who said they had suffered assault and harassment by him. The new accounts given here cover a 16-year period during which Baupin was deputy-mayor of Paris and a leading official with the French green party. Lénaïg Bredoux reports.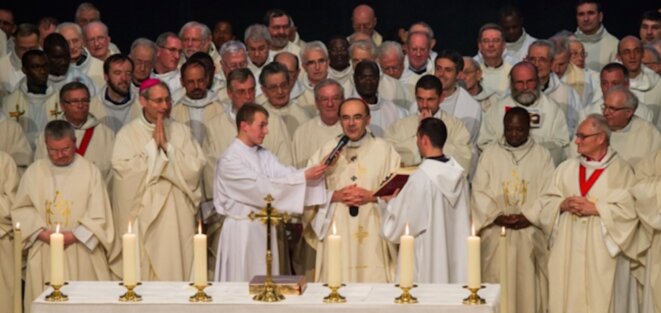 Father Bernard Preynat, on far right in second row, at a church ceremony presided over by Cardinal Barbarin in Lyon in April 2015. © lyon.catholique.fr
The Catholic Church in France has developed a system of quietly moving priests suspected of sex abuse to other areas or jobs, Mediapart can reveal. The method, aimed at avoiding or damping down local scandals without telling the judicial authorities, includes sending the priests concerned on sabbatical leave, to remote rural parishes, to jobs as archivists or as chaplains for the elderly, or in some cases despatching them to far-flung parishes in Africa and Asia. Daphné Gastaldi, Mathieu Martiniere and Mathieu Périsse report.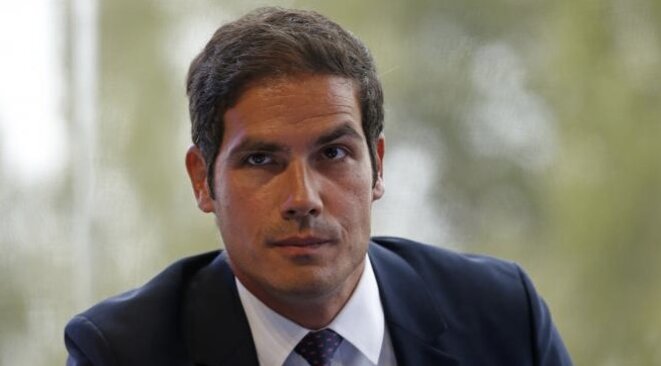 Mathieu Gallet, chairman of the archives body the INA from 2010 to 2014. © Reuters
In 2015 the head of France's National Audiovisual Institute (INA), Agnès Saal, had to quit after piling up thousands of euros in taxi fares in under a year. Now, Mediapart can reveal, the country's spending watchdog, the Cour des Comptes, has pointed the finger at her predecessor Mathieu Gallet over his predilection for expensive hotels and restaurants. Gallet, who ran the INA for seven years before taking over as head of Radio France in 2014, is also criticised over the way the INA awarded lucrative communications and image consultancy contracts during his time in charge. Mathilde Mathieu reports.

Police move in to clear a blockade at the Fos-sur-Mer oil refinery in southern France on Tuesday May 24th, 2016. © Reuters
Many oil refinery workers, rail workers and aviation staff are on strike or set to go out on strike as France suffers fuel shortages and a power struggle between the government and those opposed to controversial labour law reforms. Union activists have criticised the "extremely violent" actions of the state in removing the blockade at the Fos-sur-Mer oil refinery in the south of France. But despite the growing impact of their industrial action, union militants admit that they will not continue the action on their own indefinitely without the help of workers in other sectors. Mathilde Goanec reports.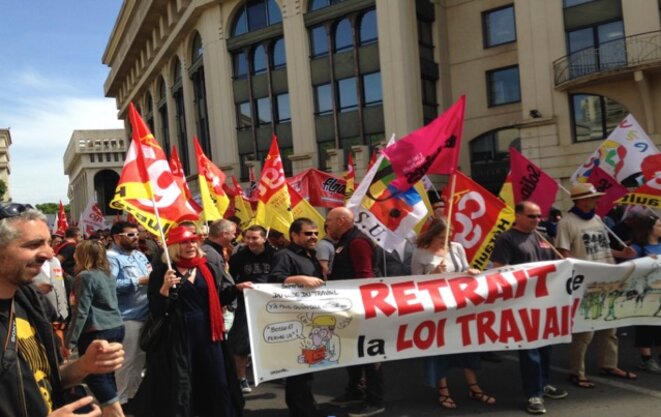 The protest against the labour law reforms held in Montpellier on May 26th, 2016. © T.A
Amid blockades of oil depots and strikes in a number of key sectors in France, opponents against planned labour law reforms in France took to the streets again on Thursday May 26th. Mediapart spoke to people taking part in a march in the city of Montpellier, in the south of France, to find out why they are protesting. The demonstrators say they fully back the strikes and blockades which they see as their equivalent of article 49-3 of the French Constitution which is being used to force the deeply-controversial reforms through Parliament. Timothée Aldebert reports.
The French National Assembly has approved a last-minute government amendment to legal reforms which would mean couples divorcing by mutual consent would not need to get the approval of a judge. The aim is to reduce the large backlog of cases in France's family court system. But as Michaël Hajdenberg reports, the plan has met with opposition from groups who fear it will harm the interests of children and victims of domestic abuse.
Billionaire Serge Dassault was called as a trial witness but said he was unable to attend. © Reuters
On Wednesday May 18th Younès Bounouara was jailed for 15 years after being found guilty of trying to kill a man whose secret recording helped expose alleged vote buying by industrialist Serge Dassault in the town where the latter was mayor for many years. The verdict will come as a major embarrassment for Dassault, who has had close ties with Bounouara for more than 20 years. The two men are currently under investigation over the alleged system of vote buying. Yann Philippin reports.
The late British prime minister Margaret Thatcher famously said: "There is no alternative". This phrase, abbreviated to TINA, became a symbol of her liberal economic approach to government. Now, faced with potential rivals from the Left ahead of the 2017 presidential election, the French president François Hollande has coined his own version of TINA by declaring: "There is no alternative on the Left outside the line that I represent". Hubert Huertas examines Hollande's high-risk strategy.