The long-running judicial investigations into suspected criminal activity surrounding the affairs of L'Oréal heiress Liliane Bettencourt, centred on money-laundering, illegal political funding, fraud, tax evasion, influence peddling and profiteering from the billionaire's frail mental condition, finally came to a close on March 28th, exactly one week after former president Nicolas Sarkozy was placed under investigation in the case on the basis of "serious or concordant" evidence that he "abused" Bettencourt's diminished mental faculties.
There will now be a period of at least four months before a decision is made by the investigating magistrates, in conjunction with the public prosecutor's office, on what charges should be brought, and against whom, and the fixing of a date for a trial.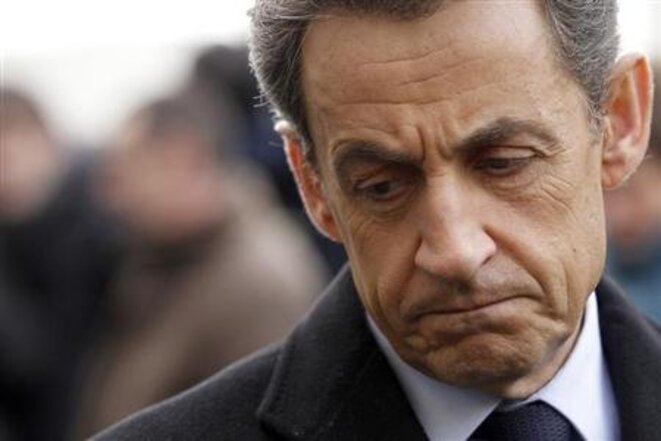 Liliane Bettencourt, 90, who has a 30% stake in cosmetics giant L'Oréal, founded by her father, is ranked by Forbes as the richest person in France and the 9th wealthiest individual worldwide. A medical examination ordered by magistrates in June 2011 found that she was suffering from "mixed dementia" and "a moderately severe stage [sic] of Alzheimer's disease". The examination found that the "slow degenerative cerebral process" began in 2007.
The judicial investigation has focussed on evidence that Bettencourt, who has also long-suffered partial deafness and who has now been placed under guardianship, was preyed upon for both personal gain by some of her close entourage, and to provide illegal political funding, notably Sarkozy's 2007 presidential election campaign, by others (see links to Mediapart's investigations and articles on the Bettencourt affair at the end of page 3).
Sarkozy was the last in a list of 12 people (see page 3) who have now been formally placed under investigation– a legal step that precedes any eventual charges being brought – in the principal investigation, one of three in all, wound up last week by the three Bordeaux-based magistrates in charge of the case, Jean-Michel Gentil, Cécile Ramonatxo et Valérie Noël.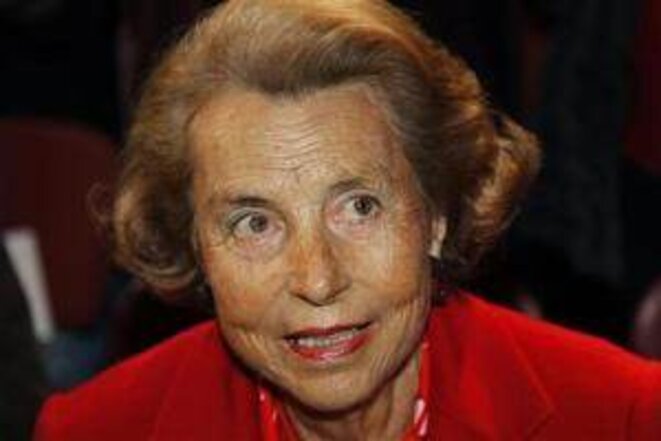 Announcing their decision, a statement from public prosecutor Claude Laplaud read: "The three examining magistrates tasked for the past two years with the judicial investigation opened into the counts of abuse of frailty, of aggravated fraud, of aggravated abuse of confidence, of complicity in and the handling of the proceeds of these crimes committed to the disadvantage of Mrs Liliane Bettencourt, of misuse of company assets, of complicity in and the handling of the proceeds of these crimes committed to the disadvantage of the Clymène company, and of laundering of the proceeds of tax fraud, considering that this investigation is completed, have, on March 28th [
2013
], transferred the case file to the public prosecutor for its finalizing and have informed the 12 people placed under investigation, the five civil parties and their lawyers of this."
As set out under French law for all judicial investigations, those who have been placed under investigation, along with the civil parties to the case, now have three months in which they can apply to the magistrates for further investigations to be carried out. A further month is added before charges and a trial date are pronounced, making it likely that what is believed likely to become a major and lengthy trial will not begin before the end of the year.