The announcement on Monday, December 6th, of a reconciliation between L'Oréal heiress Liliane Bettencourt and her daughter and only child Françoise Meyers-Bettencourt had the immediate effect of putting an end to the many judicial procedures directly concerning the family feud that, for three years, has ripped apart the clan of Europe's wealthiest woman.
Among these, the major, single judicial procedure was that launched by Françoise, 57, against her mother's protégé, the French socialite and celebrity photographer François-Marie Banier. She filed a civil suit against him for using and abusing the frail psychological and physical health of 88 year-old Liliane to enrich himself with almost one billion euros worth of gifts that included cash, artworks and insurance policies.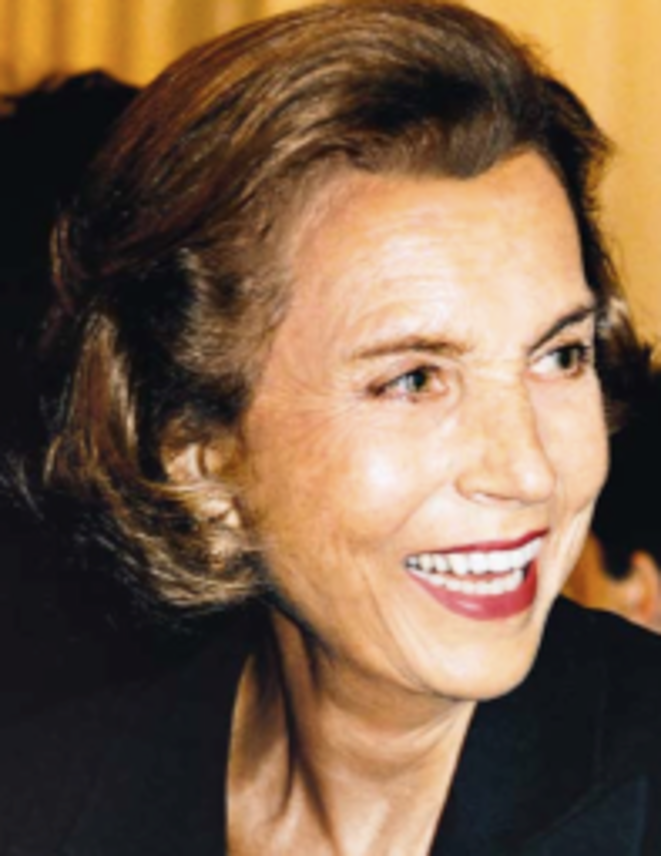 Her 'abuse of weakness' suit against him has now been dropped, along with others she had launched on similar grounds against two other members of the L'Oréal matriarch's close entourage, her wealth manager Patrice de Maistre and fiscal advisor and lawyer, Patrice Goguel.
The reconciliation announced Monday came after two weeks of intense negotiations between the different protagonists and Françoise Bettencourt-Meyers along with her two lawyers, Olivier Metzner and Didier Martin. Françoise has signed separate, distinct agreements with each of those she had been pursuing, the terms of which remain confidential.
"What I can say is that the negotiations were led without too much difficulty, and that François-Marie Banier has relinquished lots of things," Olivier Metzner told Mediapart.
What is clear at present is that Françoise and her lawyers have succeeded in removing Banier and Maistre from any continued proximity with, or employment by, Liliane, and that Françoise's husband, Jean-Pierre Meyers, will now become Liliane's wealth manager, in place of Maistre.
However, this dramatic development does not spell an end to the 'Bettencourt scandal', nor the many affairs it contains. Ever since Mediapart revealed in June the contents of the secret 'butler tapes', in which Liliane's majordomo recorded conversations between Liliane and her close entourage, what was until then a private judicial battle was transformed into a major political scandal. The tapes revealed evidence of tax fraud, ministerial conflicts of interest, suggestions of illegal political funding and improper interference by the French president's office in the work of justice.
Medals and cash
Mediapart's revelations led to the opening of several judicial investigations, firstly managed out of the prosecutor's office in Nanterre, a western suburb of Paris close to Neuilly, home to Liliane Bettencourt. Those investigations remain today the most potentially damaging for President Nicolas Sarkozy and his ruling UMP party, and their judicial outcome is unaffected by the reconciliation announced Monday between Liliane Bettencourt and her daughter.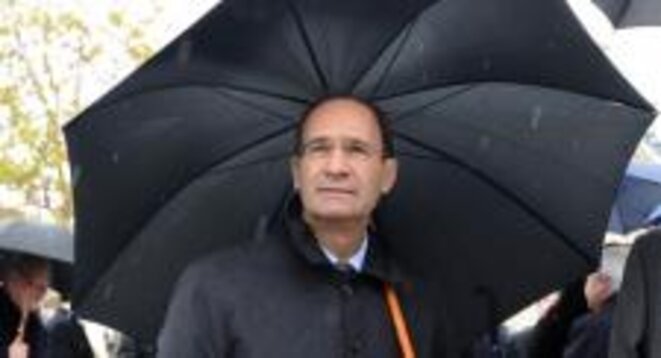 Down and out: Eric Woerth. © Reuters
The first of these involve the suspicion that Nicolas Sarkozy's 2007 presidential election campaign received illegal cash funds. Liliane Bettencourt's former accountant
Claire Thibout in July told Mediapart
- and the police - of preparations she had been involved in in 2007 to withdraw 150,000 euros in cash for Liliane Bettencourt's wealth manager Patrice de Maistre, who himself had implied that this sum was destined for Sarkozy's then-campaign treasurer, Eric Woerth.
A judicial investigation was subsequently opened into suspected 'illegal funding of a political party or campaign.' Although Thibout could provide no material proof of the claim, it has been partially substantiated by records of accounts, verbal evidence and the private diaries of François-Marie Banier.
The second, politically sensitive chapter of the Bettencourt affair is the suggestion that Woerth was involved in influence peddling. According to conversations contained in the 'butler tapes', the former budget minister and, until November, labour minister intervened directly to ensure that his wife Florence was hired by Liliane Bettencourt. Just several months after this, he personally delivered the Légion d'honneur, France's highest award of civil merit, to Patrice de Maistre, Bettencourt's wealth manager for whom Woerth's wife Florence had by then begun working.
The butler's secret recordings also revealed that Liliane Bettencourt and her close advisors were involved in a vast tax fraud operation, with significant undeclared sums hidden in Swiss bank accounts. Meanwhile, as Mediapart revealed in June, the L'Oréal heiress received a tax refund in 2008 of 30 million euros - a result of the tax ceiling - when Woerth was budget minister.
Even though the investigations are currently inactive, the enquiry into the suspected influence peddling and of the investigation into the suspected illegal financing of Sarkozy's presidential election campaign are ongoing. They have both now been transferred out of the hands of Nanterre public prosecutor Philippe Courroye, and placed with magistrates in the judicial jurisdiction of Bordeaux.
Contacted Monday by Mediapart, a spokesperson for the Bordeaux public prosecutor's office said it had still not received the case files.
-------------------------
English version: Graham Tearse