Yann Gboho is a highly talented attacking midfielder in the France national under-18 team, but unfortunately for him, before his name will eventually become widely known for his skills as a footballer it is about to become associated with a racial discrimination scandal.
For when he was just 13-years-old, despite recognition of his early footballing skills, French club PSG made no move to recruit him to their youth academy for the only reason that his skin is black.

At the time, news of this was leaked inside the club, but the management succeeded temporarily in stifling the affair. After a lengthy investigation based on information provided to the Football Leaks project (see more in 'Boîte Noire', bottom of page), Mediapart and French TV current affairs programme Envoyé spécial, produced by public channel France 2, have discovered that the club's management in fact decided to cover up those implicated in the scandal, despite the account now given by PSG.
The investigation has also found that up until the spring of 2018, PSG continued to ask scouts involved in the identification and recruiting of talented young players to indicate the "origin" of the youths according to four categories: French ("Français"), North African ("Maghrébin"), West Indian ("Antillais"), and Black Africa ("Afrique noir"). It was a veritable ethnic identity file.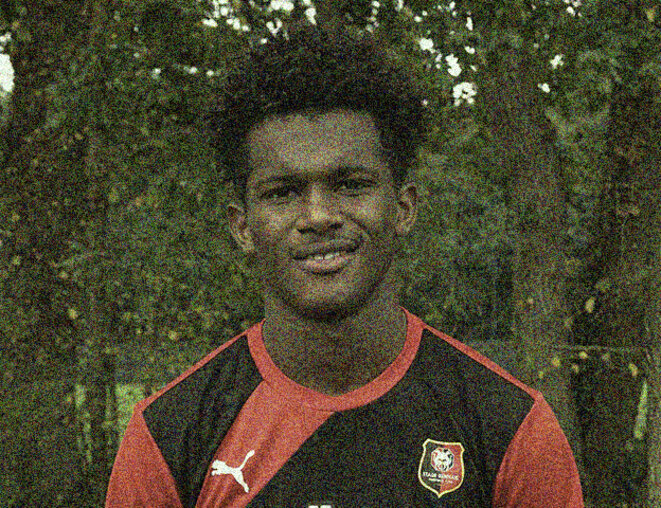 Highly talented young footballer Yann Gboho, who PSG decided not to recruit during the 2013-2014 season. © Stade Rennais
The controversy erupted within the club in March 2014. Yann Gboho, then aged 13, was playing with a team managed by FC Rouen in Normandy, and he displayed an unusual and well recognised talent. A number of youth coaching academies were keen to take him on, beginning with the most prestigious of them all in France, at the French Football Federation's Institut national du football (INF) at Clairefontaine-en-Yvelines, south-west of Paris.
Understandably, "the technicity", "the speed", "the eye for the goal" of this "intelligent passer" also impressed Serge Fournier, PSG's experienced scout for the Normandy region. In a document obtained by Mediapart, Fournier gave Yann Gboho a "2+" rating, the closest to the top rating of "1" – which is reserved for most exceptional talent. "You only put a '1' for an Mbappé," explained Fournier, 73, referring to France's star forward Kylian Mbappé, 19, who is recognised worldwide as one of the most promising players in football. "In all my career," added Fournier, "I've never given a '1'."
The online report files to be filled in by the PSG scouts feature a number of subject areas under which they must evaluate and describe the players, including "essential qualities", whether they are left- or right-footed, their shirt number, but also their "origin". When a recruiter clicks on this tab, a window opens with a list of four choices: French, North African, West Indian, and Black Africa.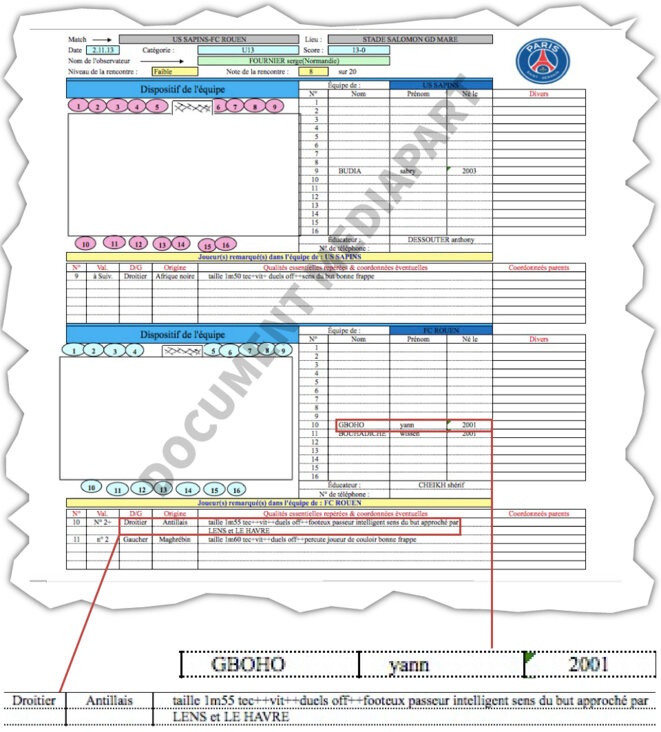 Above: the PSG scout's completed assessment of Yann Gboho dated November 2nd 2013: the youth player's qualities of 'intelligent passer' and 'eye for the goal' are noted, and underlined is the interest shown in him by French clubs Lens and Le Havre, but it also features an observation without any interest in his footballing skills, namely his ethnic origin: West Indian ('Antillais'). © EIC
Serge Fournier said he has always filled in this part of the player information report without paying much attention to its implications. When it was suggested to him that, beyond even the principle in France that a register of ethnic origin is condemnable practice, the description "French" appears at the very least ill-chosen, it took a few moments of thought before he answered: "Yes, there should have been written 'white'. All the more so because all the players we recommended were French. PSG didn't want us to recruit players born in Africa, because one is never certain about their dates of birth."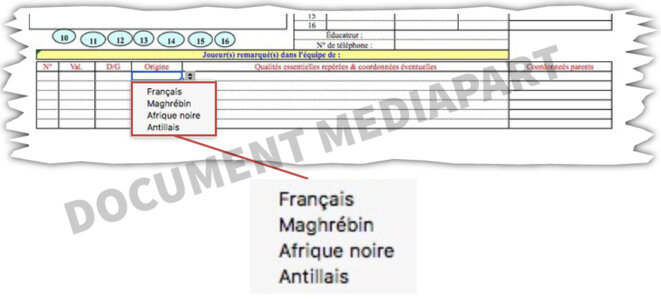 Above: the online form to be completed by PSG scouts, and the window that opens on clicking 'origin': the choices offered distinguish between 'French', 'North African', 'West Indian', and 'Black Africa' [sic]. © EIC
Two years after he first recommended the recruitment of Yann Gboho, Fournier did so again. This time, in the space on the report dedicated to ethnic origin he indicated "Black Africa". By this time, Gboho had been recruited by the Rennes football club Stade Rennais.
Serge Fournier was unaware, or now pretends to have been unaware, that in between times the name of Yann Gboho had caused a stir at PSG, as illustrated by an internal club report about a meeting on coaching activities held on March 14th 2014. Around the table at that meeting were seven people responsible for recruitment and coaching of young players at PSG, and who included Marc Westerloppe.
Westerloppe arrived at PSG in 2013 on the behest of the club's sporting director Olivier Létang, with whom Westerloppe was close. He was appointed head of player recruitment for all of France, except for players in Paris and its close surrounding region. After the departure of PSG's previous sporting director, former Brazilian footballer Leonardo, in 2013, Létang and Westerloppe created a team of recruitment scouts who travelled around the country with the same player report files as used by Fournier. Westerloppe had brought the model with him from his days at club RC Lens, in north-east France.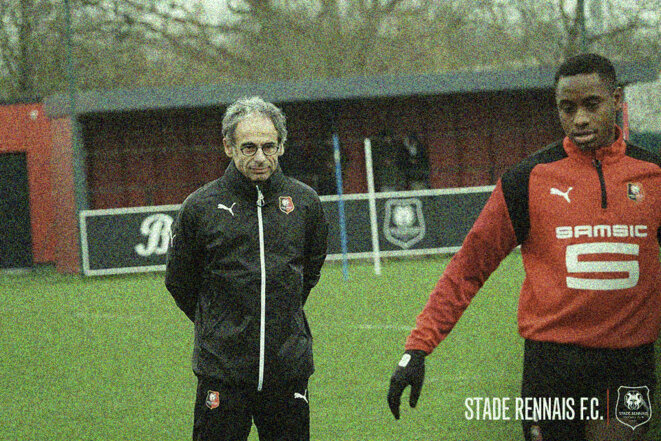 Marc Westerloppe, pictured here in training at French Ligue 1 club Stade Rennais which he joined after leaving PSG in January 2018. © Stade Rennais
The following are the minutes of the March 14th 2014 meeting, the authenticity of which is not contested by PSG, contacted before publication of this article:
"Questioning about the U13 midfielder from Rouen, Geboho [sic], excellent profile about whom Marc Westerloppe delays positioning himself.
- Marc Westerloppe: We won't return to this subject, doesn't want to pass off as the ugly duckling. There is a problem on the orientation of the club, a balance is needed on the mixing, too many West Indians and Africans around Paris.
- Saad Ichalalène [coach for youth teams]: What mixing are we talking about? Ethnic? Cultural? Religious? Social? For the latter there is no problem.
- Bertrand Reuzeau [head of the training academy]: The best profile must be found for the top level, that's all.
- Marc Westerloppe: If the recruitment has been opened up to the national [level, from across France], it's a pity to find the same profiles that are already around Paris, it's a request from the management.
- Pierre Reynaud [in charge of youth player recruitment in Paris and its surrounding region]: except that it should not be an ethnic question but about talent."
The last note in conclusion to the minutes read: "Rowdy debate follows."
That meeting on recruitment strategy based on skin colour ocurred three years after Mediapart revealed in April 2011 how the French Football Federation (FFF) planned to limit the numbers of minors with foreign family origins from joining its youth training academies.
The federation's National Technical Board (DTN) had officially hatched the plan for two reasons. One was that players with dual nationality, and trained in France, could in theory later decide to play for another national team. The other was about physical criteria; Mediapart revealed how the then senior France team coach, former defender Laurent Blanc, argued at a DTN meeting that there were too many black "large, powerful, strong" player stereotypes in training academies.