A book published this week in France claims French film director Luc Besson was granted an exceptional and legally questionable exemption from a wealth tax payment of 3 million euros when current French foreign affairs minister Laurent Fabius was finance minister and at a time when the latter's sister and nephew were employed by Besson.
In his unauthorized biography of Besson, entitled Luc Besson, l'homme qui voulait être aimé (Luc Besson, The Man Who Wanted To Be Loved) journalist and Mediapart contributor Geoffrey Le Guilcher cites documents and witness accounts of the extraordinary favour granted in February 2002 to the award-winning cinema director and producer.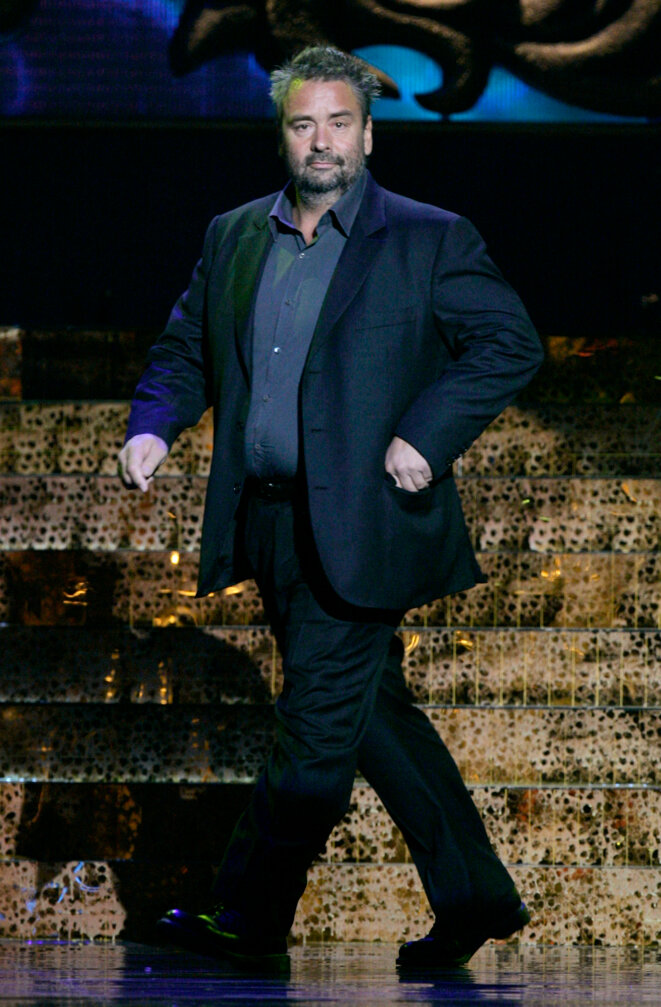 Luc Besson. © Reuters
Fabius, 69, who served as prime minister between 1984 and 1986 during the presidency of François Mitterrand, was Minister of the Economy, Finance and Industry between March 2000 and May 2002. His sister, the costume designer Catherine Leterrier, and his nephew - Leterrier's film director son Louis – were both close professional collaborators with Besson.
The events raise serious questions over the conflict of interest that surrounded the role of Fabius, who is reportedly in the running to become the next president of France's Constitutional Council, the country's highest constitutional authority.
"By intervening politically in a tax case concerning the employer of two members of his family, did not the former prime minister cross the yellow line?" asks Le Guilcher in his biography published in France on January 13th. It reveals that in 2001, Besson, 56, whose box-office hits as director notably include The Big Blue, Nikita, The Fifth Element, Léon: The Professional, learnt that he was due to pay 3 million euros in a French wealth tax, the impôt de solidarité sur la fortune (ISF), that applies to highest income earners.
Besson at the time held a 99.8% stake in EuropaCorp, the film production and distribution company he founded in France in 2000 and which is estimated to have then been worth about 76 million euros. His administrative and legal team produced a counter argument to the tax demand, which was in substance the proposition that his personal wealth investment company, Frontline, was in fact a professional entity. If this was accepted, it meant that Besson would be exonerated of his requirement to pay the ISF wealth tax.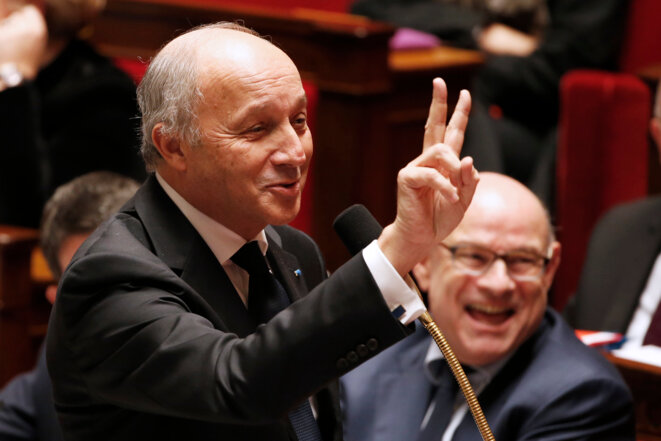 French foreign affairs minister Laurent Fabius addressing French parliament November 10th 2015. © Reuters
However, the claim was legally tenuous and without precedent under French fiscal law. In his biography, Le Guilcher reports that meetings were arranged with Fabius, his ministerial advisors and the tax administration. On February 21st 2002, a then senior director of the French tax administration, Hervé Le Floc'h-Louboutin, officially informed Besson in writing that he was exempted from the ISF payment. "You ask for an exoneration of the ISF [payment] for the year 2000," wrote Le Floc'h-Louboutin in the letter obtained by Le Guilcher. "Your request calls for a positive reply."
Le Guilcher reports that it was Besson's financial affairs manager, Corinne Morin, who first received the letter sent by fax. The same day, she wrote to Besson expressing her surprise at the tax authorities' decision. "Their appreciation is truly a major event concerning the interpretation of fiscal doctrine!" she informed him. "The group [EuropaCorp, is] recognised as a professional asset, which is really not written in the texts [of the law]".
Morin, in the same letter cited by Le Guilcher, also told Besson that the details of his financial affairs supplied to the tax authorities were inaccurate, indicating that the information had apparently not been the subject of serious investigation.
Le Guilcher interviewed Le Floc'h-Louboutin about the settlement. The latter, now retired, admitted that Besson's request had been "dealt with improvisation" and that this was "not the style" of the tax administration. He confirmed that the wealth tax exoneration granted to Besson represented a "very important easing of the ISF doctrine".
"Of course, if someone goes through the minister, and he has the support of the minister, you don't look at the case in exactly the same manner as if he were anonymous," Le Floc'h-Louboutin told Le Guilcher. "You regard it with attentiveness […] That's France, it's our culture. The French reflex, when you are a notable [person of influence] is first to go and see the minister."
However, Le Floc'h-Louboutin added: "But if someone mucked up, it's me […] I'm not trying to protect Fabius."
-------------------------
Luc Besson, l'homme qui voulait être aimé is published by Flammarion Enquête, priced 19.9 euros.
-------------------------
The French version of this artyicle can be found here.