Renault was forced into an embarrassing U-turn this week over its sacking in January of three senior managers who it accused of selling industrial secrets to a third party. For just two months after they were dismissed, the company's CEO and chairman Carlos Ghosn has issued a public apology to the men and promised to restore "their honour in the public eye".
Michel Balthazard, directorof advanced engineering, deputy-director of advanced engineering Bertrand Rochette and Matthieu Tenenbaum, deputy director of Renault's electric vehicle division, were dismissed on the basis of an anonymous denunciation, revealed by Renault's company security department. It accused them of selling details of Renault's secret electric propulsion technology in exchange for cash payments into bank accounts in Switzerland and Liechtenstein. Renault claims to be a world leader in electric car development, and it was suggested that the secrets had been sold to an (unnamed) Chinese company. The Chinese government subsequently strenuously denied the claims.
The industrial espionage cases was investigated by the French internal intelligence agency, the Direction centrale du renseignement intérieur (DCRI), which found no trace of the alleged bank accounts, and no evidence that the men were involved in any leaking of Renault's secrets. Their investigation subsequently suspected the behaviour of senior members of Renault's security services, who had led the charge against the ousted directors.
While Balthazard, Rochette,and Tenenbaum have all been unambiguously cleared of any wrongdoing, it is still unclear whether Renault, which paid significant cash sums for information about the alleged treachery, was the victim of a straightforward fraud attempt or truly the target of a highly complicated and sophisticated industrial espionage campaign. Michel Deléan reports.
-------------------------
Dominique Gevrey, adirector of Renault's internal security service, was arrested at Roissy-Charles-de-Gaulle airport last Friday as he prepared to board a flight for Guinea, in West Africa. Attempting to leave France despite having been refused a request forholiday leave, he was questioned for 48 hours by the French internal intelligence agency, the DCRI, and subsequently placed under judicial investigation on suspicion of fraud. He is now in preventive detention.
Two other members of Renault's internal security service were also questioned by the DCRI, but were later released without charges.
Gevrey, a former member of the French military security agency, the Directionde la protection et de la sécurité de la défense (DPSD), apparently gave little away when he was questioned. According to Paris public prosecutor Jean-Claude Marin, addressing a press conference Monday afternoon, he "confined himself in the attitude of a forme rsoldier familiar with intelligence and secrecy".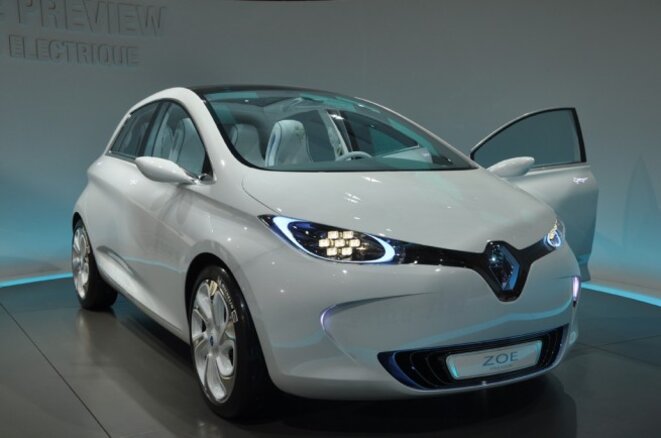 Renault's future electric city car 'Zoé'. © dr
Renault had already handed Gevrey a sum of 310,000 euros to pay a source who he said provided him with information about the alleged espionage and who he has refused to name. Gevrey engaged the services of another former military officer, Michel Luc, now based in Algeria, to help with organizing the payment of the alleged source. Luc, who has now been sacked from his job with an economic intelligence company called Geos, provided Gevrey with falsified invoices from companies based in Algeria and Dubai.
Marin said that a further "400,000 euros-worth of falsified invoices" were awaiting payment by Renault. The public prosecutor added that Gevrey continued to protest that he was innocent and promised that he would provide "revelations about his source and other bank accounts".