'He tried to take off my jeans'
Dominique Straus-Kahn had already attempted to become Socialist Party candidate for the French presidency in 2006, but the party majority voted for Ségolène Royal as their candidate, who went on to lose to Nicolas Sarkozy in the two-round election held in May and June 2007. Subsequently Strauss-Kahn became IMF Managing Director in September 2007, after his candidature was backed by the EU and firmly promoted by Sarkozy, whose critics accused him of exiling his biggest opposition threat.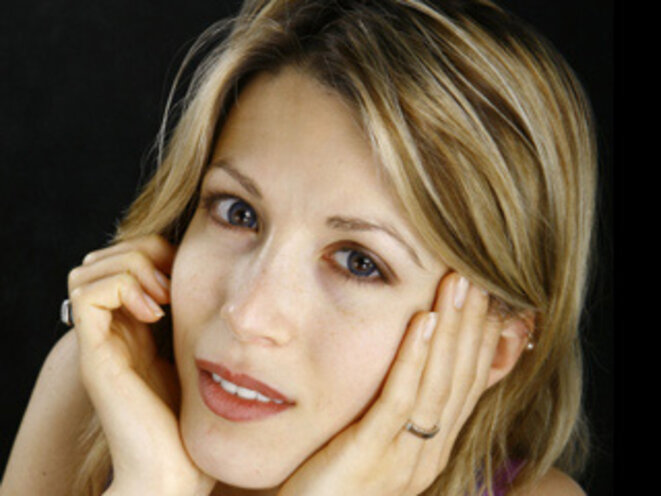 Floor fight: Tristane Banon. © dr
Thrice married and father of four daughters, Strauss-Kahn is no stranger to controversy. The high-profile affair with Hungarian IMF Africa Department economist Piroska Nagy, revealed in 2008, followed an earlier allegation of sexual abuse in France against a journalist and writer, Tristane Banon, now aged 31. French news website
Rue 89 on Sunday re-published a television interview
she gave in 2007 in which she recounted an alleged sexual assault by a political figure whose name was concealed by an audio 'blip' , and which she said occurred in 2002.
Banon's mother, Anne Mansouret, a Socialist Party councilor for the Normandy regional council, said Sunday that her daughter was referring to Dominique Strauss-Kahn. In an interview published on the website of regional newspaper Paris-Normandie, Mansouret said Strauss-Kahn had sexually assaulted her then 22 year-old daughter, who is also a goddaughter of Strauss-Kahn's second wife, but that she had persuaded the young woman not to lodge a complaint. "Today I regret having dissuaded my daughter from filing a complaint against DSK," she told Paris-Normandie. "I have a heavy responsibility. After the events, we discussed [things], talked lots. And finally she decided, we decided, not to launch [legal] proceedings. You know, my daughter was in bad shape, but Tristane is the goddaughter of Dominque's second wife. It was difficult for family and amicable reasons."
In the TV programme broadcast in 2007, called "93, faubourg Saint-Honoré" and hosted by French TV celebrity Thierry Ardisson, Banon recounted how she was assaulted by "a chimpanzee in the rut". Banon said she contacted the man her mother has identified as Strauss-Kahn for an interview for her book, published later, entitled 'Erreurs avouées... au masculine' (Confessed mistakes...of the masculine kind'). Banon said that she was surprised to have been given an appointment in an apartment empty save for "a video-recorder, a TV, a bed beyond, and bare wooden beams". She told the progamme that "to reply, he wanted me to hold his hand, then his arm" and said the situation then degenerated. "We finished up in a fight, we fought on the ground, I gave out kicks, he undid my bra, he tried to take off my jeans. When we fought, I mentioned the word 'rape' to scare him. It didn't frighten him."
Anne Mansouret, Banon's mother, told Paris-Normandie Sunday that "for me, Dominique Strauss-Kahn is sick." She said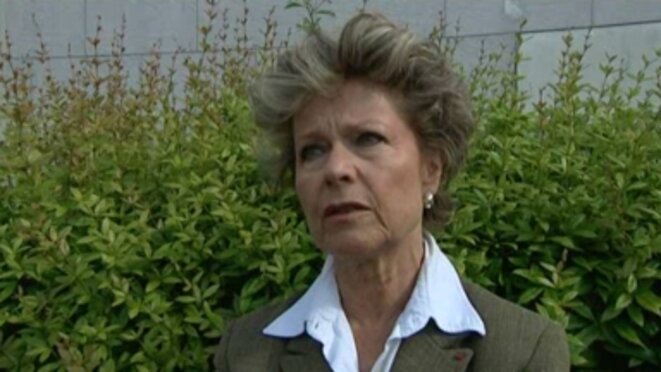 'DSK is sick': Anne Mansouret. © France 3
: "It is not an offence to say that, he has a real problem. An addiction to sex, like others have with alcohol, drugs or gaming. He's sick. "
Also on Sunday, French website Rue 89 referred to an article published in November 2008 by Swiss daily Le Temps in which Socialist Party MP and the party's parliamentary group spokeswoman, Aurélie Filippetti, complained of Strauss-Kahn's alleged sexually aggressive behaviour. The article, centered on the publication in France of a book about politics and sexual morals, Sexus politicus1, cited an account Filippetti gave to the book's author Christophe Deloire of Strauss-Kahn's "very heavy, very insistent" flirting with her. "I went about things so that I never found myself alone with him in a closed place," she said.
--------------------------
1: Published in 2008 by J'ai lu.
Report and editing by Graham Tearse