MediapartMediapart has become a partner of WikiLeaks, the whistle-blowing website that rocked the world after it began releasing 251,287 secret US diplomatic cables in November 2010.
Until now, WikiLeaks has entrusted research and publication of the cables to five established international press titles - The Guardian (UK), The New York Times (US), Le Monde (France), Der Spiegel (Germany) and El Pais (Spain). Mediapart is now one of several new partners with access to the cables, following an agreement reached on January 31st between WikiLeaks founder Julian Assange and Mediapart's Editor-in-Chief Edwy Plenel and Editor François Bonnet.
Mediapart's editorial team are now sifting through the documentsin its possession, and the publication of resulting investigations will begin on this website soon.
Here, Plenel and Bonnet detail the circumstances of their meeting with Assange and the spirit ofthe agreement reached between Mediapart and WikiLeaks. Their video interview with Assange is featured at the end of this article (see page 4).
-------------------------
Both the The New York Times and The Guardian have now detailed their relationships with WikiLeaks founder Julian Assange, illustrating a degree of embarrassment towards such an unusualand unclassifiable "source" (see here for the NYT and here for The Guardian).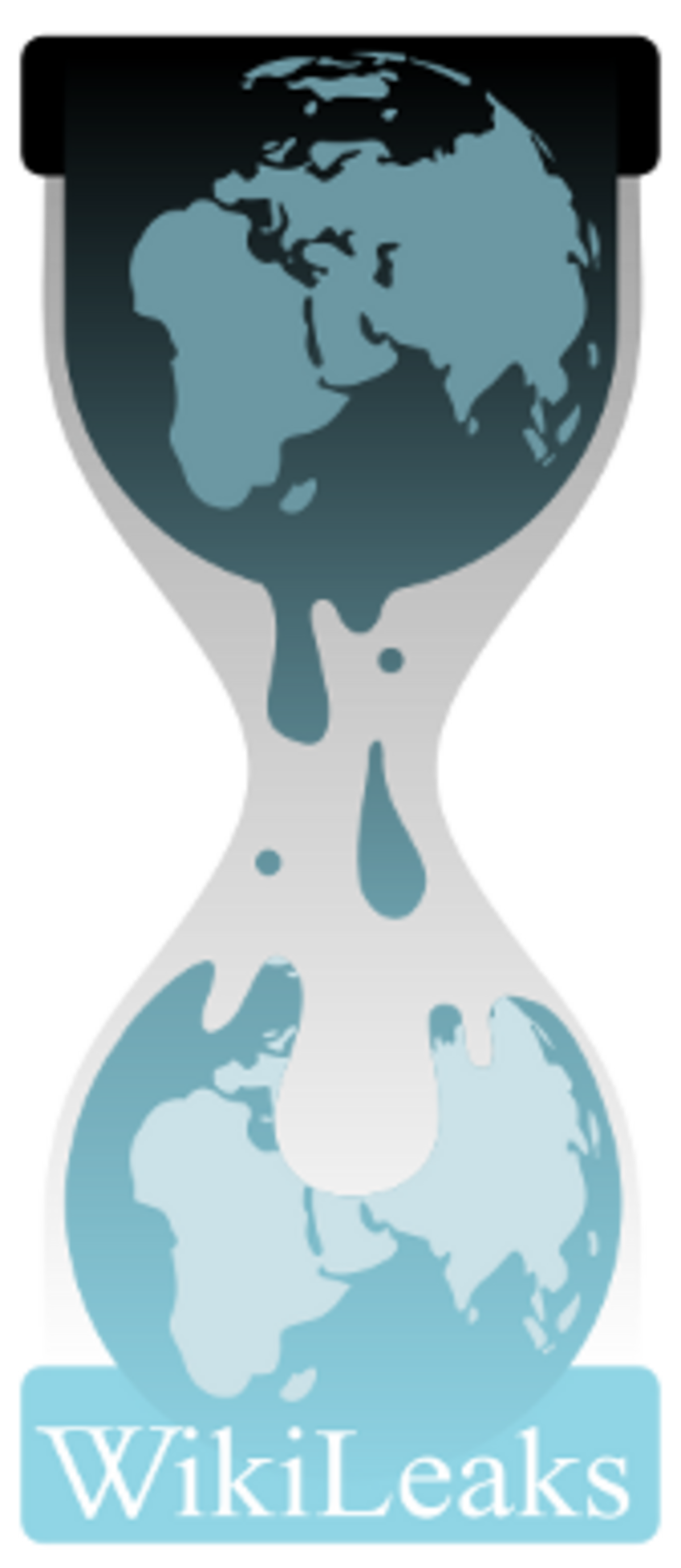 This month, amid a blaze of publicity and recriminations, his former spokesman and programmer at WikiLeaks, Daniel Domscheit-Berg, who parted company with Assange in September 2010, published Inside WikiLeaks: My Time With Julian Assange at the World's Most Dangerous Website (extracts available here). In it, he describes the 39 year-old Australian as, variously, "a freethinker", "energetic", "paranoid", "brilliant" and "megalomaniac".
Julian Assange excites and bothers people, to the extent that some want him awarded the Nobel Peace Prize while others want him sent to Guantanamo Bay. Assange doesn't want to remain simply a source, he wants to be a new actor on the worldwide media stage,challenging its old institutions, setting down his own editorial conditions and modifying the rules. In sum, he claims his freedom, one that is impetuous and unpredictable in outcome.
He is at the origins of the most enormous, global, journalistic earthquake, one which destabilized the hyper-power of the United States, swiftly materialized by the shakeup of authoritarian regimes that were until then untouchable guarantors of a Western order in the world - and which were stripped bare by the less than affable commentaries of cables written by American diplomats.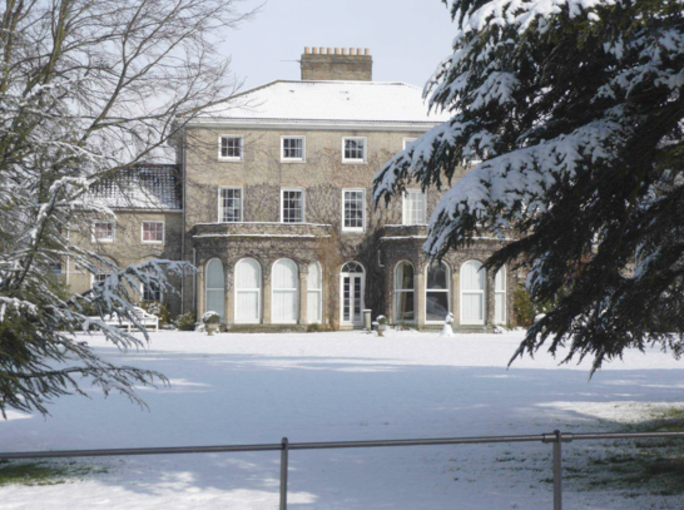 We reached Ellingham Hall at nightfall. This 18th-century manor house, lying about 190 kilometres (120miles) north east of London in the English county of Norfolk, is where Assangehas found forced refuge. While fighting a request for his extradition from the UK to Sweden, Westminster magistrates' court in London in December granted him £200,000 bail (he was briefly imprisoned until then) on condition that he stayedconfined at a fixed address, that he wore an electronic tag and reported to a nearby police station every evening. Assange must remain under what his lawyer Geoffrey Robertson jokingly describes as "mansion arrest" until the outcome of the extradition battle, now due to bedecided in a ruling on February 24th.
The Swedish authorities want Assange extradited on charges of unlawful coercion, two counts of sexual molestation, and one count of rape, alleged to have involved two women in Sweden in August 2010. The affair has clouded the WikiLeak disclosures which, from early 2010, shook Washington to the core.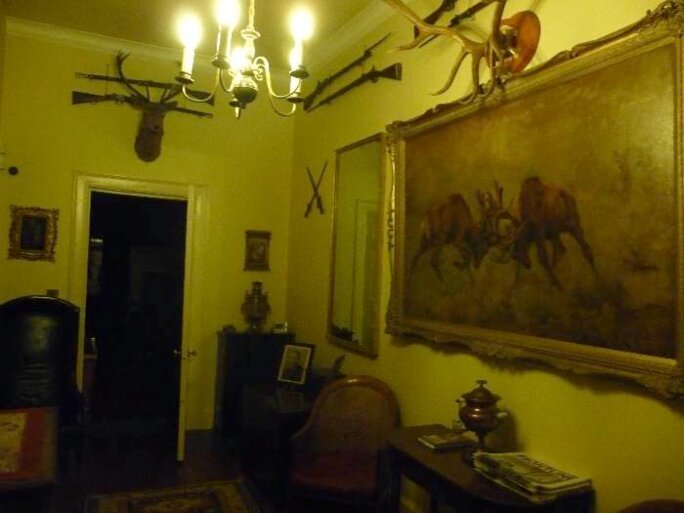 Ellingham Hall, a Georgian country manor house surrounded by 600 acres of woods and fields, is bathed in the eccentric atmosphere of some other world that only the British upper classes can create. It is the property of Vaughan Smith, a former Grenadier Guards officer who became a freelance journalist, and whose family has owned the estate for more than 200 years. In 2003, Smith founded the Frontline Club, based in Paddington, London, as an establishment created to champion independent journalism and, explains its website, "in honour of colleagues at the Frontline Television News agency who died pursuing their work". The Frontline TV agency was created by Smith after he left the army.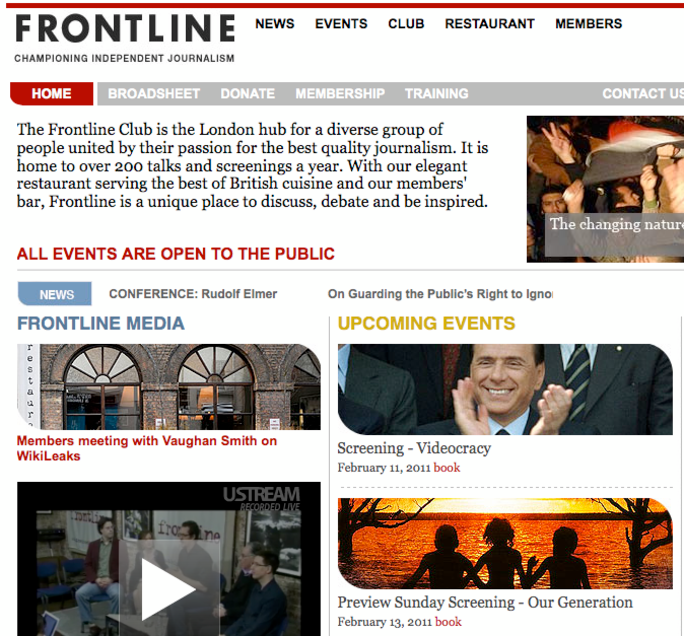 Photos of Smith's not-so-distant military career line the walls of the downstairs toilets. The manor is decorated by many old portrait paintings, which include men in uniform sporting numerous military medals. Among them is probably that of John Smith, an army officer and ancestor of Vaughan who served in colonial India, and who inherited the property in 1846. He is said to have brought back to Norfolk the remains of six out of the 99 tigers he shot while serving in Asia.
On the morning of the day of our arrival at Ellingham Hall, while Assange was interviewed by other journalists, the grounds were the scene of the last pheasant shoot of the season, when 28 birds were bagged. Late that same day, when the moment of our departure approached, in the vast kitchen where we had interviewed the WikiLeaks founder, the 'lord' of the manor came in to pay his respects, dressed in knickerbockers and tall red socks. Then, leaving us to our computers set up on the table, he sat down to a meal on his own, a cream-covered cake of sorts, along with a glass of Bordeaux wine.
That Monday January 31st proved to be an amusing escapade. Our meeting with Assange had been organized with elementary precautions and strict timings. They were, however, calculated without dialing in the unpredictable, privatised British railway system; our train left late from London's Liverpool Street Station, making us miss the planned connection at Ipswich. Back on track, we took the long, slow-train up to Saxmundham, then took a collective taxi ride to our final destination amid the deserted countryside. All in all, we had left London at 2p.m.to arrive at Ellingham Hall at 6 p.m.
The late arrival flustered us but no-one else. We had expected to find ourselves amid a hive of computer activity, all agitation and stress. We discovered a relaxed and peaceful Julian Assange, chatting as if he had all eternity before him, which was apparently uncontrived.
Only two other people took part in our meeting; one was our initial contact at WikiLeaks, she who had set up the meeting, and who sat through it with a computer on her knees. The other was an Australian academic, a specialist in strategic issues, knowledgeable on anti-globalisation, quoting freely from the linguist Noam Chomsky or historian Eric Hobsbawm and, even more unusually, the psychoanalyst Erich Fromm. We enjoyed an exchange of ideas and analyses amid the atmosphere of a peaceful but cold country evening.
The conversation was held in the sitting room, while our hosts attempted to light a fire rendered difficult by damp logs. The glossy magazine pages ripped up by Assange as fire-lighters weren't ideal for the task.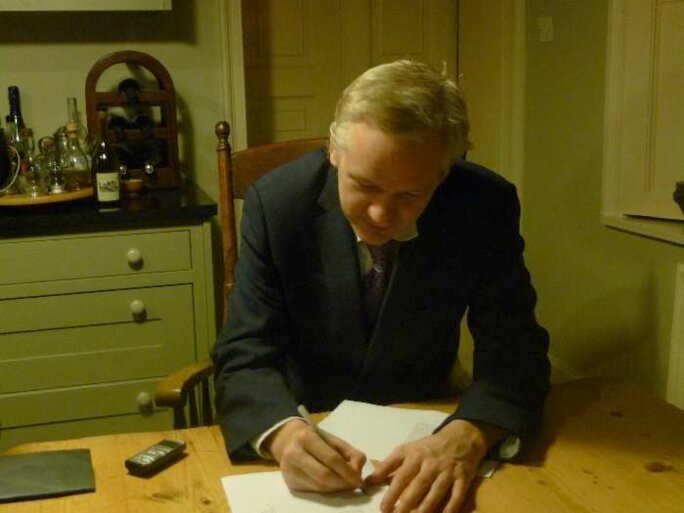 Surrounded, contested, isolated and all the while universally recognised and feared, Assange and his friends are now organising the second phase of their combat. It is one on behalf of information, that liberates by unmasking, and which is led against power that secretly oppresses. Their strategy is that of the weak against the strong; a small group of activists against an immense state machine.
Listening to Assange, one understands just how the effect of the WikiLeaks' downsizing agreement with five traditional, established international press titles - Guardian, New York Times, Le Monde, Der Spiegel and El Pais - put the papers under pressure and led to misunderstandings.
Assange chose the papers with a strategy that he intended maintaining control of, while they intended controlling the process of the revelations. But the immense volume of the documents - more than 250,000 diplomatic cables - got the better of them. The revelations themselves, their precise contents and their political consequences became as if diluted amid a media soap opera in which the heroes were WikiLeaks and, above all, the personality of Assange. The information the cables contained became almost part of the background.
The second stage that Assange is now preparing is expected to be that of a deeper treatment of the cables, making them more intelligible and instructive, situating them in their geo-political context and allowing them to become the starting point for relevant investigations.
It is in this context that Mediapart has now become a new French partner of WikiLeaks.
The free and honest flow of information is at the heart of this partnership agreement, one that respects the independence of both Mediapart and WikiLeaks. All of which is a reflection of the new alliance forged by the digital revolution between professionals and amateurs, journalists and activists, news professionals and citizen whistleblowers.
Once our editorial team has been able to carry out the necessary research of the material obtained by WikiLeaks, Mediapart readers will soon be able to discover information of public concern emanating from the US diplomatic cables.
In our video interview conducted in English with Julian Assange, presented here with French subtitles, he talks of WikiLeaks and its situation now, the events in Egypt and Tunisia, his personal situation and his turbulent relationship with the traditional print press.
-------------------------
English version: Graham Tearse