It was a predictable move. Immediately after the recent acquittal of former conservative minister Éric Woerth of charges of influence peddling and taking advantage of the senile condition of billionaire Liliane Bettencourt in two separate trials arising from the so-called 'Bettencourt affair', and that last Friday of former International Monetary Fund chief Dominique Strauss-Kahn of pimping charges in 'the Carlton affair', a number of influential figures jubilantly struck out against France's examining magistrates.
Against this abominable thing that is an examining magistrate, one who dares to investigate, to place suspects under investigation and, if eventually deciding to bring charges against them, to send them for trial. It is an institution that gets in the way of the interests of some and which threatens a number of acquired positions.
Most of the judges who have led investigations into high-profile cases have met with either praise or pillory. In 1979, the Right accused the then-rookie examining magistrate Renaud Van Ruymbeke of having caused the suicide of labour minister Robert Boulin. Not much has changed since. Judges Éric Halphen, Eva Joly, Isabelle Prévost-Desprez, Jean-Michel Gentil, Claire Thépaut and Patricia Simon (the latter two, who led the Bettencourt investigations with Judge Gentil, were referred to by former president Nicolas Sarkozy as "the two ladies") and many more besides have all had their share of attacks launched against them in public, and multiple destabilisation attempts.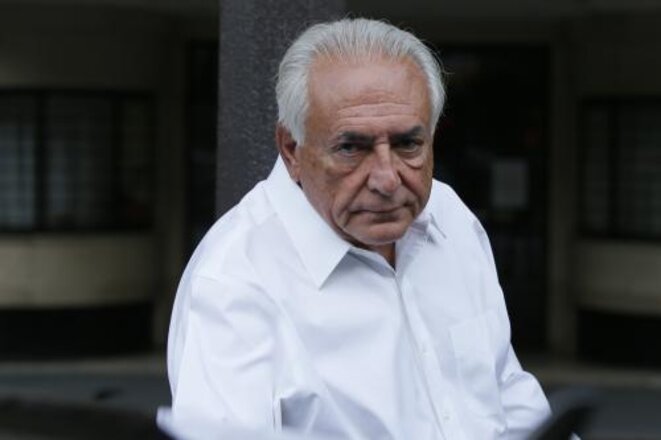 DSK © Reuters
The punches are heavier the stronger the adversary is, whether these be political grandees, political parties, or a large company. It is almost impossible to find a compromise with an examining magistrate, or to have a hold over him or her. By their statute they are independent judicial figures with no ministerial (and therefore political) hierarchy to answer to, unlike France's public prosecutors. While they are responsible for investigating just 4% of all criminal cases, they lead their enquiries in their own manner and with their own methods (and under ultimate regulation by the appeals courts).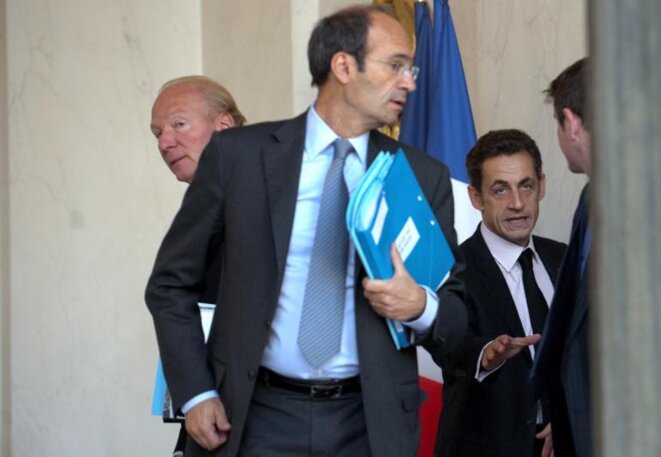 © Reuters
The strategy for trying to escape the claws of an examining magistrate begins early in the procedure, with the public prosecutor. Because if the prosecutor does not open a judicial investigation, there is no examining magistrate appointed to lead the case. (The exception to this is if someone files a complaint involving an allegedly serious criminal matter, an examining magistrate can decide to open a case without prompting by the prosecutor).
It is thus that the political powers in government carefully choose the prosecutors they appoint, and it is why leading lawyers keep good relations with them.
The recurrent campaigns to do away with the system of examining magistrates occur when public opinion has been whipped into angry frenzy over a criminal affair. It happened in 1984 with the bungled investigation into the murder of four-year-old Grégory Villemin', as again with the bungled case of six people wrongly sent for trial in 2004 on paedophile charges in the sordid 'Outreau affair'. In 2009, then-president Nicolas Sarkozy announced it was time to get rid of the system of examining magistrates, but he subsequently backed off from the idea.
It was apparently of no importance that in the now infamous Outreau case it was not only the investigating judge but the whole of the rest of the judicial and legal chain that was at fault – the public prosecutor's office, the appeals court, the police, the gendarmerie and the lawyers. Just one needed to be punished for all.
The scapegoat today is neither Dominique Strauss-Kahn nor Éric Woerth, contrary to what has been suggested over recent days. In both their cases, a court decided that there was insufficient evidence to find them guilty of committing a crime. They were able to explain themselves and present their defence during the hearings, and they have not been punished. Good for them - they can now pick up again their eminent professional activities. But that does not remove the fact that the evidence produced in court against them was neither invented, nor false nor even negligible.
The decision by the Court of Justice of the Republic, which is dedicated to investigating and eventually trying malpractice by government members in the course of their duties, to dismiss the corruption case against Éric Woerth for his sale to a private company of state-owned forest land with a golf course and a horse-racing track for a knock-down price does not mean that he did not sell the land – and notably the hippodrome that stands upon it - for a knock-down price. His acquittals in the Bettencourt affair do not mean that he never received cash from the billionaire or her husband when he was Nicolas Sarkozy's 2007 presidential election campaign treasurer, nor that he did not push for Liliane Bettencourt's investment manager Patrice de Maistre to receive the Légion d'honneur, and nor that Woerth's wife was not given a job by Maistre.
In 2001, when the case against Dominique Strauss-Kahn over the fake but paid post of his secretary with a Swiss subsidiary of the Elf oil company was thrown out, it did not mean that she had not been paid by Elf. As for the separate sexual assault cases against him concerning French writer Tristane Banon and New York hotel chamber maid Nafissatou Diallo, and also his acquittal of pimping charges in the Carlton affair, they raise issues that the justice system has handled in different ways, but which at the very least question what the media, political parties and the electorate are ready to accept and cover up in a democracy.
A lot is demanded of the justice system, and increasingly so. It is expected to look after issues that include rural land leases, terrorism, divorce, public health, political financing, drug trafficking, job dismissals, pollution, tax fraud and social violence. In the past, some of these topics could be regulated otherwise. Others must be dealt with by the judicial system, but it lacks the means (or political will) to punish the criminal behaviour of the powerful. It is far easier to have a go at a bungling 'little judge' than to effectively reform the justice system.
When, today, high-profile French lawyers such as comme Jean Veil (and certainly very soon Daniel Soulez-Larivière also) come back out of the legal undergrowth to demand an end to examining magistrates, as at every supposed judicial 'fiasco', one should not be fooled. The adversarial Anglo-Saxon system which they prefer to the inquisitorial system in place would leave lawyers alone in face of public prosecutors, while the judge would be left with only a role of arbiter during a trial. It might be a wonderful present for large lawyers' practices, but it would remove the defendant's access to an independent judge.
-------------------------
The French version of this op-ed can be found here.
Click screen below to watch a debate broadcast live from Mediapart's editorial offices on June 4th 2015 (available in French only), entitled 'Reforming an ailing justice system' (Réformer une justice malade). Participants are Yves Charpenel, First Advocate-General with the Cour de Cassation, France's highest appeals court; Alice Guilloux, an examining magistrate based in the town of Pontoise, north of Paris; lawyer David Koubbi (who represents convicted former Société Générale trader Jérôme Kerviel), and Mediapart's legal affairs correspondent, Michel Deléan.
Réformer une justice malade (2/3). La grande misère de la justice © Mediapart