Mediapart has gained exclusive access to documents that illustrate how the French arm of Zurich-based banking giant UBS, now the subject of a French judicial investigation into suspected organisation of tax evasion, enticed wealthy French footballers to place their assets with the bank and which raise further questions about its alleged complicity in tax fraud.
UBS and its French arm UBS France were earlier this year placed under formal investigation for conspiracy in illegal sales of banking services in a wide-ranging judicial probe into evidence suggesting the bank enabled wealthy French nationals to evade tax on assets deposited in undeclared Swiss accounts.
The two Paris-based investigating magistrates in charge of the case, Guillaume Daïeff and Serge Tournaire, have also placed the French subsidiary under the less serious status of an 'assisted witness' for "laundering the proceeds of tax fraud".
Mediapart has obtained documents relating to the activities of UBS France's Sports and Entertainment Group (SEG), a well-connected team set up to attract clients from the world of sport and show business, and which was wound down by the bank itself in 2004 after an internal audit revealed serious malfunctions.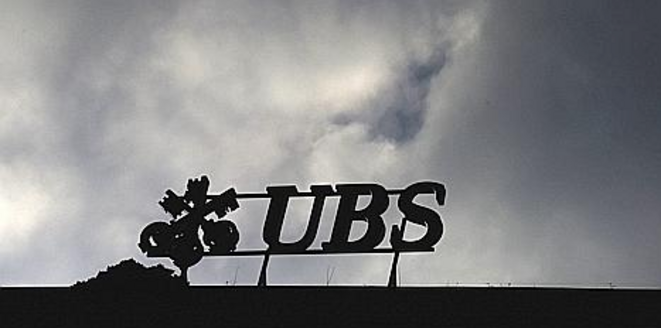 The names of several leading French footballers are cited in reports detailing the SEG's prospection of clients for UBS, dating from between 2001 and 2003. The notes were prepared by Caroline Duret, who headed the SEG in France from 2001 to 2004, and who was recently questioned by police as part of the tax evasion probe. She has denied being involved in any illegal activity.
The typed documents include dates and places of contacts, and a right-hand column headed "Note" which details the state of the prospection (see document below). Against the name of Zinedine Zidane, one of France's most celebrated footballers, who was at the time the notes were written a star player for the Spanish team Real Madrid, appears the comment: "Objective: to recover a part of assets in the framework of his return to France".
Zidane's then-fellow French international and Real Madrid teammate Claude Makelele is also cited, accompanied by the comment "He is interested in seeing us in Spain and knows us by reputation". Alongside the name of Sylvain Wiltord, another French international team player who was with London club Arsenal between 2000 and 2004, appears the comment "he needs to be worked upon a bit more".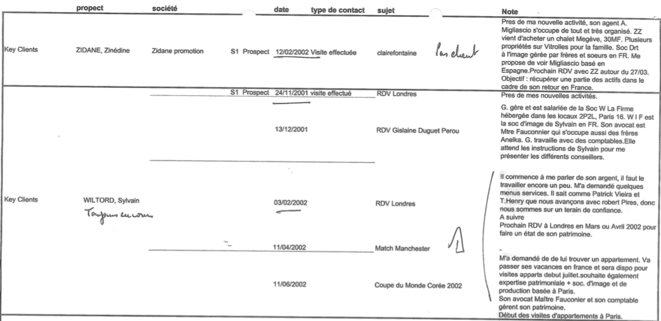 But while these typed observations suggest a quite legal contact with wealthy figures from the world of sport, a handwritten note added against the names of three other former leading French international footballers, Laurent Blanc, Youri Djorkaeff and Christian Karembeu, suggests a less innocent activity. The scrawled note reads "Client off", in an apparent reference to "offshore" (see below).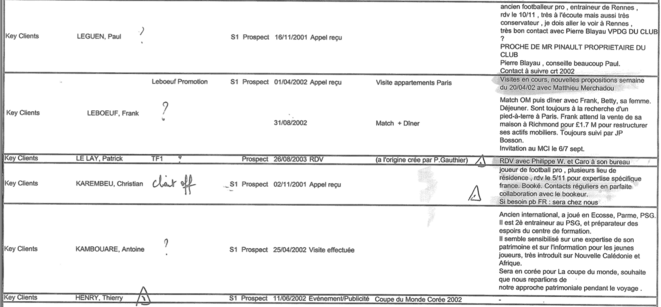 These and other handwritten comments were added to the 2001-2003 documents by Nicolas Forissier, who headed the UBS France internal audit department from 2002 to 2009, during an audit in 2004, when he studied the SEG dossier. "It was the SEG's number two, who I questioned as part of my audit, who indicated these people to me as holding an offshore account with UBS," Forissier told Mediapart. "By 'offshore', what should be understood is 'undeclared'", he added.

In 2002 Djorkaeff moved from German club FC Kaiserslautern to English side Bolton Wanderers, for which he played until 2004. After transferring to Blackburn in 2004, the forward ended his playing career with a move to US side New York Red Bulls. He expressed surprise at the UBS document notes. "My name figures in a list as having a UBS account in 2004?" he asked. "I am surprised by what you say. I'm going to call Caroline Duret,she's a friend. I have never had a UBS account," he added, before immediately correcting himself: "Ah, yes, I opened a UBS account in New York when I arrived in the United States. Caroline Duret put me in contact with the UBS person over there. On the opposite, I never had one in England. But frankly, the clubs looked after everything on tax."
"I can open an account wherever I like in the world, why would I do it illegally?" he added.

A spokesman for Christian Karembeu, former French international who moved from Real Madrid to English club Middlesbrough in 2000, and who played for Greek side Olympiakos between 2001 and 2004, told Mediapart that he has not been a tax resident of France since 1995. The spokesman added that Karembeu may have owned a UBS account but that this would have presented no legal problem for France.
Laurent Blanc, a former French international team player (and more recently France coach between 2010 and 2012), was a defender with English side Manchester United between 2001 and 2003, where he ended his playing career. Blanc told Mediapart he had "never" been a client of UBS. He said he could not have avoided paying French taxes in the early 2000s because he was in Britain. "I was an English tax resident", he said. Blanc confirmed that there were people he knew "working for Swiss banks" who tried to attract him as a client. Asked whether these included Caroline Duret, he said she was someone he knew. "I was invited to a golf tournament in Evian, to some operations with her," he added.
Also contacted by Mediapart, Caroline Duret's former assistant, the person described by Forissier as the SEG's "number two" and whose name is deliberately withheld here, vigorously denied Forissier's assertions. The term "offshore" simply described assets placed "outside France", he told Mediapart, adding that the football players cited in the SEG notes were at the time based with foreign clubs and were not resident France, and therefore not required to pay French taxes.
Officially, Duret worked only for the French arm of UBS. However, according to Nicolas Forissier's observations that is under doubt. They were written on the basis of the information gained from his 2004 audit, including conversations with SEG staff, and which suggest that she was also canvassing for deposits to be made with the bank's Geneva base. In a handwritten note dated September 15th 2004 and entitled 'SEG report' (see below), Forissier recorded: 'Organic problem […] positioning of the department: UBS France/Switzerland". Concerning Duret herself, he wrote: "Problem with the exercise of her duties. Too many ambiguous traces of an offshore activity […] Organised link between Caroline Duret and Geneva."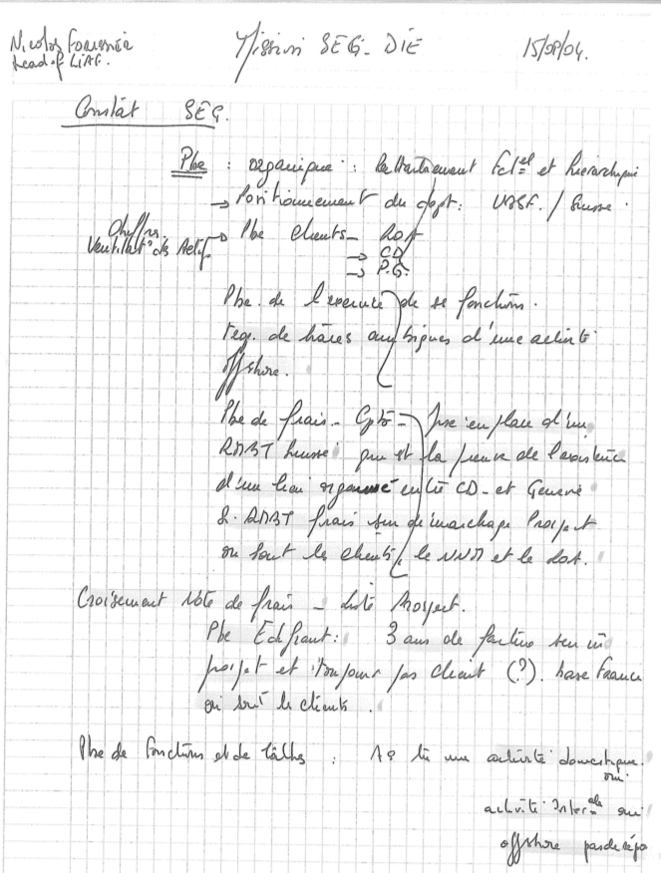 In a scribbled text at the bottom right of the page, Forissier appears to have transcribed a conversation he held with Duret, in a series of phrases of questions and answers:
"Do you have a domestic activity?"
-"Yes."
- "An international acitivity?"
- "Yes."
A final question - "Offshore?" is followed by the observation "No reply".