A group of 70 French charitable organizations, all involved in helping people in situations of social exclusion, from the homeless to the handicapped, launched a public appeal Thursday warning against the dramatic effects of economy-driven social policies and budget cuts which they say will only create greater financial problems in the future.
The appeal is detailed in a booklet, 'Investir sur la solidarité' (available online here), addressed to French presidential election candidates, Members of Parliament and the wider public and which calls for an "investment" in social solidarity, both in financial action and public policy making. "The social and human consequences of the economic crisis, social policies centred upon financial efficiency and a rise in attitudes of withdrawal, render those in a precarious situation, and the associations concerned by them, even more fragile," they warn.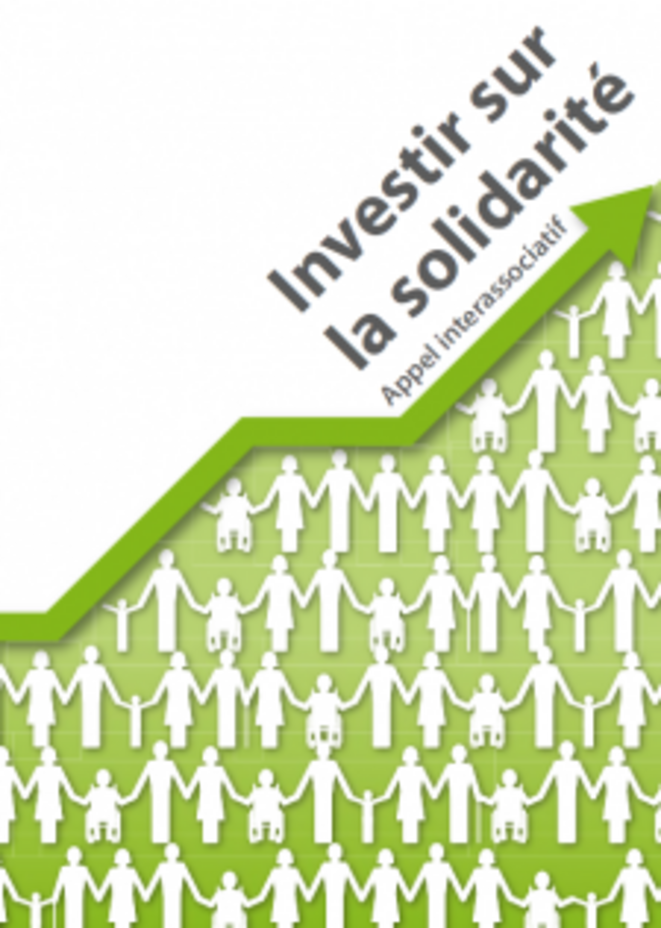 "Today, faced with an urgency, and because every sector of society is increasingly hit by this loss of solidarity, this inter-associative collective text offers an insight into the necessity of building a society based upon solidarity. As the electoral campaign approaches, its vocation is to inform the public and to alert the candidates of the urgency to invest in solidarity."
The booklet, which is being sent to every French MP, is composed of an overview, and short entries from various charities outlining the problems they individually confront in the field. Accompanied by an online petition, it sounds an alarm over the explosion in problems of social exclusion since the economic crisis that began in 2008.
Many of the associations rely on public subsidies as well as private donations, and they denounce a "disorganized" reduction in financial support from the state, local councils and the social security agencies. In their appeal, they underline that providing financial help for the associations to tackle immediate problems can actually save public spending in the long-term.
"While the authorities repeatedly tell us that the economy is the priority, does it need spelling out that this deterioration in [social] predicaments has a direct effect on the budget and public services?", asks the umbrella group for child protection associations, the Convention nationale des associations de protection de l'enfant."Intervening late has much higher cost than preventive and protective actions engaged well beforehand. As an example, a judicial ruling to help with the management of a family budget, which can serve to avoid evictions from rented property, costs around 1,400 euros per year, whereas the placing of a child in care following the eviction of a family from their home costs 45,000 euros per year."
Many of the associations are concerned with alleviating the difficulties of the physically handicapped, and the appeal highlights the high unemployment rate among this group which remains stable at around 20%. "This matches the unemployment rate of young people in France, who are quite rightly described as a sacrificed generation," it says. "How is it possible to accept, without protest, this high and repetitive jobless figure?"
The associations report that every year some 200,000 people among the active population are officially declared as having become physically handicapped, to varying degrees, of whom 60% subsequently lose their employment as a direct result. "In our country, too often and inexorably, a handicap or illness, whether caused by professional reasons or not, leads to social exclusion."