Former French prime minister and veteran conservative politician Alain Juppé, who was convicted in 2004 for his part in a scam at Paris City Hall, was among three new members appointed this week to replace outgoing members of France's highest constitutional authority, the Conseil consitutionel.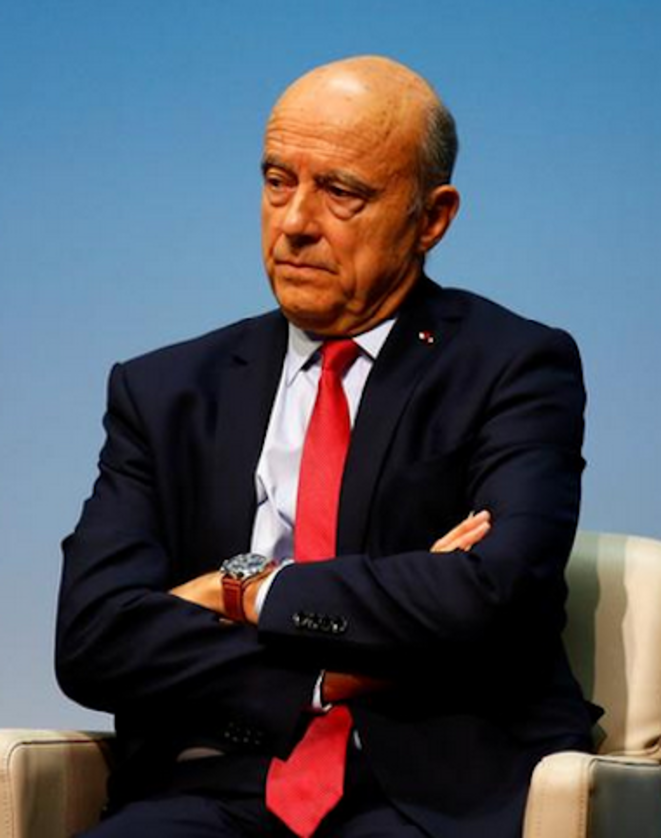 Alain Juppé. © Reuters
The controversial appointments to the Constitutional Council of Juppé, 73, along with a former minister of President Emmanuel Macron's government, Jacques Mézard, 71, and a conservative senator, François Pillet, 68, was separately decided, in line with protocol, by the French presidency and the presidents of both houses of parliament. In the case of Juppé, his nomination was proposed by Richard Ferrand, president (speaker) of the National Assembly, the lower house, and a leading member of President Emmanuel Macron's ruling LREM party.
The Council, whose nine members are deferentially known as les sages – the wise – rules upon the constitutionality of legislation passed by parliament (before being enshrined into law by the president), and notably oversees the proper conduct of referendums and elections, including the examination of campaign funding accounts.
On the announcement of his appointment, Juppé, longstanding mayor of Bordeaux, gave an emotional, and even briefly tearful, speech on Thursday, signing off a political career which began in the mid-1970s and during which he served as a loyal lieutenant to Jacques Chirac, the former Gaullist conservative party leader and president between 1995-2007. Juppé served as Chirac's first prime minister between 1995 and 1997.
It was during Chirac's 18-year reign as mayor of Paris that Juppé became involved in a scam in which staff members of their conservative RPR party (later named the UMP, now called Les Républicains) were fraudulently placed on the City Hall payroll.
After a lengthy investigation, Juppé stood trial for his part in the fraud, and was handed an 18-month suspended jail term and banned from standing for public office ten years. The sentence was reduced on appeal to a 14-month jail term and a one-year ban from public office. Chirac was tried in 2011, when he was given a two-year suspended sentence.
After a brief interlude as a teacher in Montréal, Canada, at the city's public administration school, Juppé, who in the 1980s gained the brainy nickname "Amstrad", returned to politics, re-elected as mayor of Bordeaux in 2006, later serving under the presidency of Nicolas Sarkozy as ecology minister, defence minister and finally foreign affairs minister.
Emmanuel Macron with Laurent Fabius, president of the Constitutional Council. © Reuters
The announcement this week of Juppé's appointment to the Constitutional Council came as a surprise after it was widely tipped that Didier Migaud, head of the national audit body, la Cour des comptes, would have been given the job alongside Mézard and Pillet. Migaud had the backing of the Council's president Laurent Fabius, the former socialist prime minister. A source close to both institutions told Mediapart that the choice of Juppé was "a humiliation" for both Fabius and Migaud.
Officially, Mézard was nominated by President Macron, and Pillet by the Senate's conservative president Gérard Larcher, but National Assembly president Richard Ferrand's proposal of Juppé was clearly decided in agreement with Macron. Speaking earlier this week to French TV channel LCI, French Prime Minister Édouard Philippe, for whom Juppé was something of a political mentor when the two were both members of the Républicains party (Philippe jumped ship to join Macron in government), described the appointment as "good news" for France
Since his failed 2016 bid to run as the conservative Les Républicains party candidate in the 2017 presidential elections won by Macron, Juppé has carved himself a role as the leader of the moderate, pro-European Union current within the party, in opposition to its new leader Laurent Wauquiez, who has moved it further towards the Right, chasing the far-right electorate. The split became final when, in January this year, Juppé announced he would not be renewing his party membership.
Juppé and his allies have become increasingly overt in their support, however conditional, of Macron, to the point where earlier this year there was speculation that the mayor of Bordeaux might be chosen to lead the president's LREM party list for next May's European Parliament elections – speculation that is now quashed with his appointment to the Constitutional Council.
Juppé's 2004 conviction does not by law exclude him from sitting on the Council because its members are not magistrates (some hostile to Juppé's appointment have cited a 1958 ordinance by which members of a body of magistrates must demonstrate "good morality".
However, his position on a body which is responsible for deciding the legality of elections and proper conduct of election campaign, notably funding, raises further issues beyond his sentence for the Paris City Hall scam. For during the presidential elections of 1995, won by Jacques Chirac, he was head of Chirac's RPR party, which fought off a dissident bid by Chirac's rightwing rival, the then-outgoing prime minister Édouard Balladur. The election campaign funding accounts of both candidates were validated by the Constitutional Council, whose then president, Roland dumas, later admitted were falsified. In an interview with French daily Le Figaro in January 2015, Juppé himself declared: "Today I can say it, the campaign accounts of Édouard Balladur and Jacques Chirac were manifestly irregular."
The very political nature of the nominations of Juppé, Mézard and Pillet (who replace former socialist prime minister Lionel Jospin, former socialist budget minister Michel Charasse and conservative senator Jean-Jacques Hyest whose mandates expire on March 11th) also raise questions over what Emmanuel Macron envisages as the future role of the Council, and which is clearly not that of a supreme court.
The so-called "wise" who make up the council (the nine-strong executive panel is made up of five men and four women) have among their tasks that of ensuring that legislation voted by parliament complies with France's constitution. Under its Article 62, the constitution sets out that "the decisions of the Constitutional Council cannot be the subject of any appeal, they impose themselves upon the governing political powers and upon all administrative and jurisdictional authorities".
But in the case of a disagreement between the Council and the government in place, the latter can turn to a modification of the constitution, on condition it has a parliamentary majority or receives approval of such a reform in a referendum. With the appointment to the Council this week of one of his former ministers (Mézard) and the political mentor of his prime minister, President Macron has reduced the chances that legislation voted through parliament by his ruling majority might be censored y "the wise".
The Constitutional Council is supposed to be independent of the political powers. Which is why previously its members included a number of prominent legal experts, who over time have become replaced by political figures, often appointed for services rendered, whose partiality can be called into question. A case in point is the current government's proposed legislation on the policing of demonstrations, notably introducing stringent new powers to police and sentencing magistrates, which all France's major rights groups have denounced as being liberticide. Can those Council members who have previously supported such legislation take an objective view of the legality of the measures?
Meanwhile, Juppé's appointment is likely to offer Macron, who is seeking to widen his electoral base, an agreement of support from Juppé's political camp for the European elections on May 26th, and perhaps even for municipal elections due in 2020. As a result, this broadening of support is drawing the president further towards the Right.
-------------------------
The French version of this report can be found here.
English version, with additional reporting, by Graham Tearse