MembersMembers of the French Football Federation's National Technical Board, including the France team coach Laurent Blanc, have secretly approved a quota selection process to reduce the number of young black players, and those of North African origin, among the country's youth training centres which groom potential candidates for the national team, Mediapart can reveal.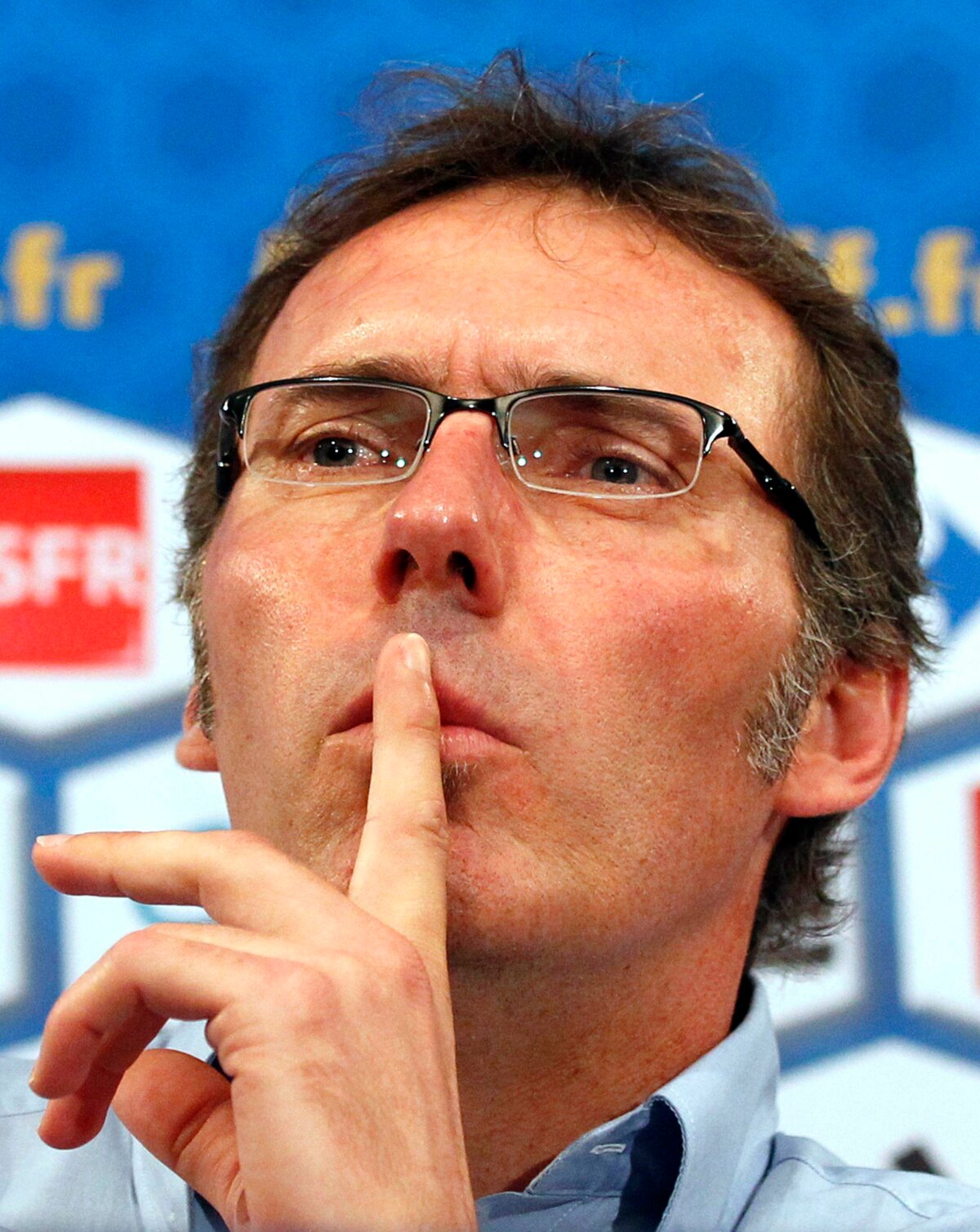 The plan, presented in November 2010, involves limiting the number of youngsters from black and North African Meghrebi origin entering the selection process in training centres and academies as early as 12 and 13 years of age.
Sources inside the French Football Federation (FFF), who have expressed outrage at the plan, have told Mediapart that a number of training centre directors were notified of the quota stipulations over recent weeks. Among the centres made aware of the quota plan is the French National Football Institute, the INF (Institut National du Football ), based at the Clairefontaine national training centre west of Paris.
Clairefontaine is a renowned FFF training academy that has coached many of France's top football stars, including Thierry Henry, Nicolas Anelka, Louis Saha and William Gallas.
According to several people present at meetings within the FFF, François Blaquart, the newly-appointed head of the Federation's National Technical Board (DTN), and who as such is effectively one of the most influential figures in France's most popular sport, has, along with several other members of the DTN, successfully argued for a plan to implement a discrimination process.
Mediapart understands that Blaquart proposed a quota that set a 30% cap on the selection at training centres of certain categories of youth players during a DTN meeting on November 8th 2010. Sources told Mediapart that Blaquart warned those present that "this must not be said".
Mediapart has also learnt that, during the November meeting, France national team coach Laurent Blanc said he was "favourable" for a change in the selection criteria for youth talent as of the age of 12 to 13 years in order to favour those who sources said he described as having "our culture, our history". The sources added that Blanc cited the current would football champions Spain, reportedly saying: "The Spanish, they say 'we don't have a problem. We have no blacks'".
'We need specific solutions'
In 'France and the 1998 World Cup', a book published in 1999 following France's victorious World Cup played out at home the previous year, former DTN chief, ex-Liverpool manager and current coach of English Premier League club Aston Villa, Gérard Houllier, wrote in a preface: "Coaching policy in France is under the control of the Direction Technique National of the French Football Federation, and the DTN has always made coaching its principle objective. Ever concerned to improve its activities, the DTN even introduced a far-reaching scheme of Youth Development ('pré-formation', or 'pre-training') for very young players who can learn advanced skills in seven centres across France. The current élite of players of the French First Division have all developed their skills in one of these centres, and the policy of Youth Development has turned out to be a total success, promising a rosy future for French football in the coming years."
A report commissioned in 2010 by the DTN, which controls French football coaching policy, and which focused on the results at the INF coaching centre at Clairefontaine, concluded that too many players with dual nationality, or who can claim dual nationality, go on to join a foreign national team after being trained in France.
Under article 15 of the rules and regulations of FIFA, the international governing body of football, players with dual nationality are authorised, since 2004, to be be selected for either one of their countries' teams, on the condition that they have not already played for the A-team (over 21s) of the other.
According to Mediapart sources, the DTN has never, in its discussions on the subject, detailed the problem in terms of nationality but rather in terms of "blacks" and "beurs"1 - the latter a popular French term used to describe people of North African origin.
Similarly, Mediapart has learnt that Laurent Blanc told a DTN meeting that it was necessary "to limit" the number of French players with a second nationality and who "leave to play in North African or African teams", but without mentioning examples of the countries concerned.
In an interview published in April 2011 by the FFF's official magazine Foot Mag, French Under-21 team coach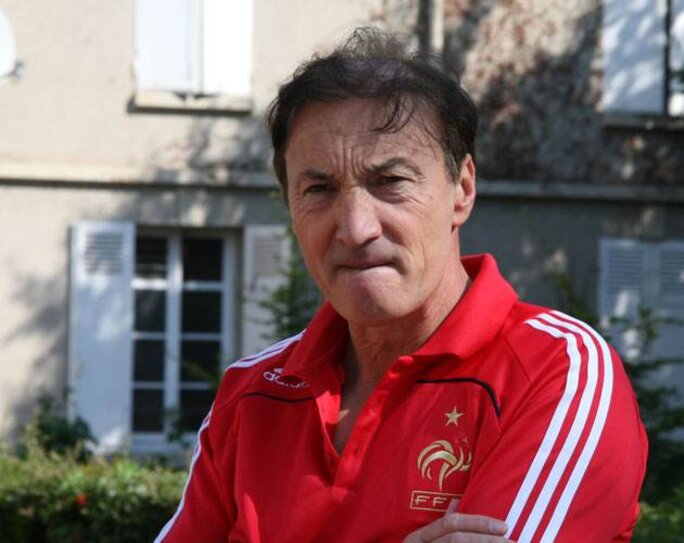 Erick Mombaerts commented: "We have no need of a player who is not fond of the blue jersey. Let's have the courage to go the heart of our ideas on this matter. And let's not forget another problem raised by Laurent Blanc, [which is] losing our young international players [...] We need to find specific solutions."
Mombaerts told a DTN meeting last year that two leading French football clubs, Olympique de Marseille and Olympique Lyonnais, had unofficially already begun operating a quota system at their own training academies, and that their example was currently being followed by other clubs.
But the DTN's concerns about the racial origins of the France team even extend to the issue of the morphology of players, notably black players. ---------------------------
1: 'Beur' is a popular term applied in France for and by the country's population of North African origin. After the France team's 1998 World Cup victory, by a squad that was made up of players of white French, Afro and Maghrebi origin, and which notably included current coach Laurent Blanc, the standard, traditional 'Blue, White, Red' phrase to describe the French tricolour flag, a representation of the republican state and its founding revolution, was popularly re-interpreted with the catchphrase 'White, Black, Beur'.
'Who are the large, strong, powerful? The blacks.'
Mediapart has learnt that during a DTN meeting last year, Laurent Blanc suggested that a stereotype of player, which he reportedly described as "large, strong, powerful" needed to be changed. According to Mediapart's sources, he told the meeting of DTN board members: "And who are the large, strong, powerful? The blacks. That's the way it is. It is a current fact. God knows that in the training centres and football academies, there are lots."
Contacted by Mediapart, Lyon's training director Rémi Garde denied the suggestion the club had begun imposing ethnic quotas. "It is not a question of colour, but a question of profile," he said. "We have always tried to recruit players who have a certain intelligence for the game. But you can be big, strong and intelligent. We'll listen to the messages from the DTN, but for the moment, we haven't yet discussed anything."
Marseille football club did not answer our request for an interview.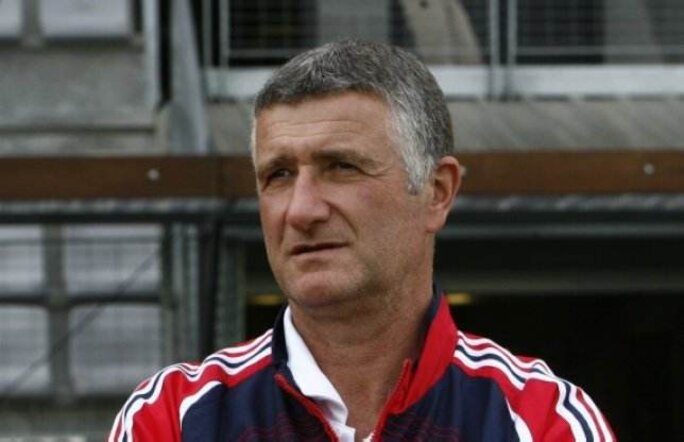 Already in March 2010, Under-21 national team coach Erick Mombaerts told French daily Le Monde: "Should only athletic players be recruited? [...] In 1998, the team was 'white, black, beur', today it's more like 'black, beur, white'". Shortly after he was confirmed in his post as DTN director in February, François Blaquart spoke at a press conference of the necessity "to prioritise intelligence in the game with respect to the technical and, above all, athletic aspect."
While some DTN staff began to toy with this type of discrimination some years ago, the idea of "limiting", as it is described within the FFF, the proportion of black and 'beur' players who reach a place in the national team , the French team's mutiny at the soccer World Cup last summer in South Africa appears to have swayed the idea for many more.
At the time many, members of the DTN expressed the view, in official meetings or in private, that black players like team captain Patrice Evra or Muslim players (including the converted Franck Ribéry) were mainly responsible for the fiasco in South Africa.
Shortly after the World Cup such ideas were mooted during a DTN meeting in Ouistreham, Normandy, held from July 18th to 21st. Only two DTN managers expressed disagreement with this vision of the future, one FFF official present at the meeting told Mediapart.
Youth team players 'checked for prayer mats'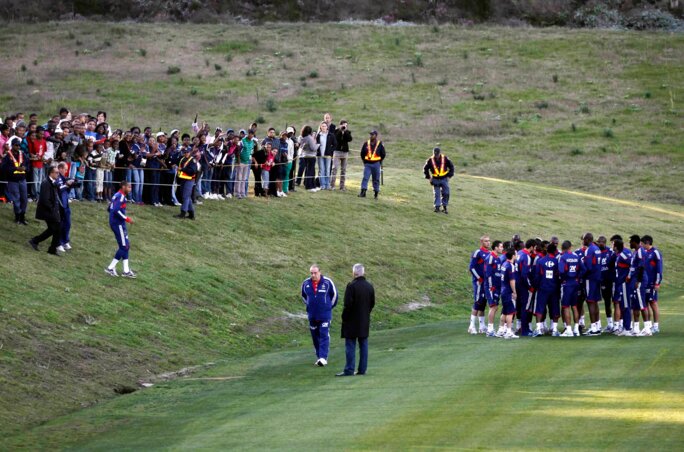 One of the first measures taken by Laurent Blanc when he became coach for Les Bleus last summer was to ban halal meat from the players' meals. He told French television at the time that out of respect for Muslims, there would be no pork either. However, the French team's meals do not usually contain pork, a meat that is said to be too fatty for top-level sportsmen.
Several former FFF officials have told Mediapart of an incident in 1997 when DTN officials ordered searches of bags belonging to players of Maghrebi origin in the national youth team (16-17-year-olds), to check they were not carrying prayer mats.
The following year, in 1998, the victory of France and the Zinedine Zidane and Lilian Thuram generation at the World Cup tournament in Paris, which inspired the 'blanc, black, beur' description to denote their racial mix, helped to briefly obscure cultural and racial differences.
But things have changed since, notably following the French team's rout last summer in South Africa. Mediapart has been told it is is not uncommon to hear DTN officials talk privately about Muslim players as Islamists or Saracens.
'Problems of a racial type have never been raised'
Asked by weekly newspaper Le Journal du Dimanche in early April this year why only two coaches in France are black, Pierre Repellini, vice-president of Unecatef, the professional association representing French coaching staff, replied: "Is it a question of ability? Or is it too hard to get qualifications? Or perhaps they just don't care? It's hard to say."
Sources have told Mediapart how, at an official meeting on March 18th this year, DTN officials showed a series of photos depicting the composition of the 20 or so youth teams playing in the amateur Paris league, the 'division d'honneur'. The proportion of blacks and Arabs was, as is currently often the case, very high. The message, according to the sources, was clearly that this must change.
On April 27th, Mediapart contacted DTN head François Blaquart for a reply to the allegations, beginning with those concerning the DTN's approval of the principle of racial quotas in French football. "If you prove to me that this has been put in writing, that you have it, that it has been made available to you or that someone is a witness to what you say, I am prepared to hear your questions," he said.
"But in no case has this been discussed in an institutional way, or in an official way, or in writing, or in reports," he continued. " That's all. Now when people talk, I don't know, they can take percentages or they can talk about other things."
"In all discussions there are positions that can be considered as excessive, that is the point of any debate," Blaquart added. "But in no instance has any decision emerged from any such discussions."
Under-21 coach Erick Mombaerts told Mediapart "problems of a racial type have never been raised" at the DTN. "No, there is no question of quotas for the moment."
Asked about reports from several sources that he had said that not all "whites" have had their chance to play football in France, Mombaerts said: "Often that is the way nature is. They are often less mature and so inevitably we see them less and they emerge at a later stage."
Laurent Blanc was also contacted via the French national team's press attaché, Philippe Tournon, but did not reply to our requests for an interview (see update in Boîte Noir, bottom of page).
-------------------------
English version: Sue Landau and Graham Tearse
(Editing by Graham Tearse)