The arrest in New York on sex assault charges of former International Monetary Fund (IMF) chief Dominique Strauss-Kahn overnight destroyed his expected candidature in next year's French presidential elections. Although he had not by then yet thrown his hat in the ring, the former French finance minister and leading Socialist Party heavyweight was regularly tipped by opinion polls as being on course for a landslide victory over incumbent Nicolas Sarkozy.
His communications team had spent years crafting a presidential image, andobscuring events and reports that might damage it. Their tactics involved direct contacts with publishers, writers and journalists to keep supposedly private matters beyond public scrutiny. These notably included his alleged sexual assault nine years ago upon a young writer and journalist, Tristane Banon, now aged 31.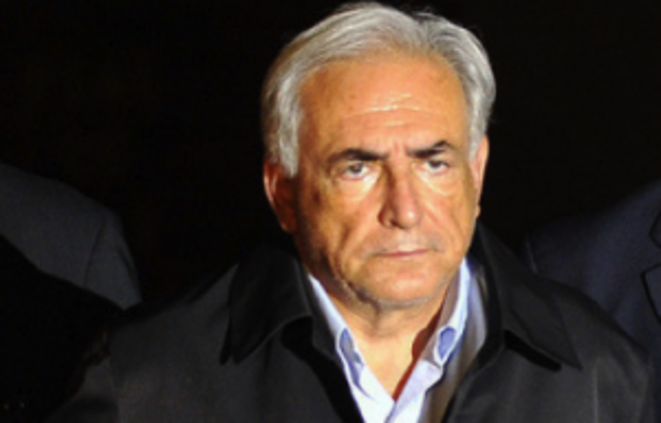 Following
hisarrest on charges of assaulting a Manhattan hotel chambermaid on May 15th
, including attempted rape, allegations surfaced in the media in France of Strauss-Kahn's involvement in previous incidents of sexual abuse. It soon transpired that, among political and media circles, the allegations were well-known but kept largely confidential, provoking a fierce debate over the docility of the press and the constraining limits of French privacy laws.
"There are some affairs running around, and notably the story of a girl he's said to have tried to rape." That is reportedly what Yves Derai, head of the éditions du Moment publishing house, told French journalist Michel Taubmann in 2009 while he was preparing his recently-published biography of Dominique Strauss-Kahn, Le Roman Vrai de Dominique Strauss-Kahn ('The true novel of Dominique Strauss-Kahn').
In his notes on that conversation, Taubmann wrote "It's Tristane Banon", referring to the young journalist and writer who had on several occasions publicly talked about the assault she alleges Strauss-Kahn made upon her in 2002.
She said the attack happened after she approached Strauss-Kahn for an interview while preparing her book 'Erreurs avouées... au masculine' (Confessed mistakes...of the masculine kind'), which was eventually published as a series of interviews with French male celebrities from the world of fashion, literature and politics.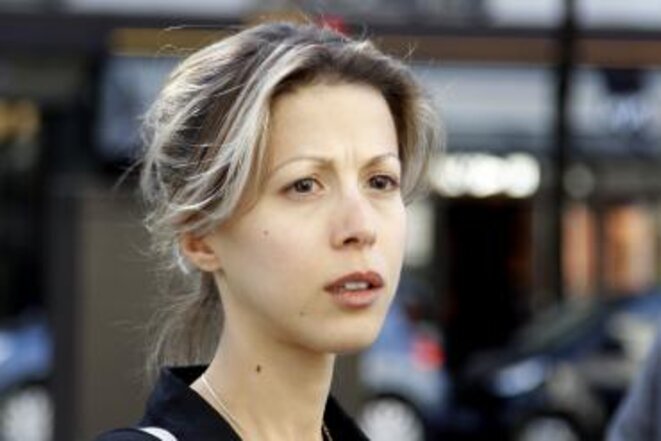 © Reuters
In 2007, Banon described the alleged events in a French television chat show, '
93, faubourg Saint-Honoré
', when she recounted an assault by a politician whose name was concealed during the broadcast with an audio 'bleep'. She said she had been given an appointment by Strauss-Kahn in an apartment empty save for "a video-recorder, a TV, a bed beyond, and bare wooden beams". She told the progamme that "to reply, he wanted me to hold his hand, then his arm" and said the situation then degenerated. "We finished up in a fight, we fought on the ground, I gave out kicks, he undid my bra, he tried to take off my jeans. When we fought, I mentioned the word 'rape' to scare him. It didn't frighten him."
She repeated her claims in 2009 in a video interview with the website AgoraVox, only this time Strauss-Kahn's name was not concealed.
Taubmann told Mediapart his intention was to produce apolitical biography of Strauss-Kahn, commonly referred to as 'DSK' in France,and what he described as "the public elements of his private life", including episodes that were less flattering than those dismissed as evidence of his reputation as a flirt. "We couldn't not talk about the two private affairs that had been made public, Taubmann said.
One of these was the Banon case. The other was DSK's affair, while Managing Director of the IMF, with one of the institution's economists, Piroska Nagy, which was exposed in 2008. An IMF board investigation into the suspected abuse of his position over the subordinate concluded that he had shown "a serious error of judgment"but that the sexual relationship was consensual. Strauss-Kahn later publicly apologised to IMF staff and to his wife.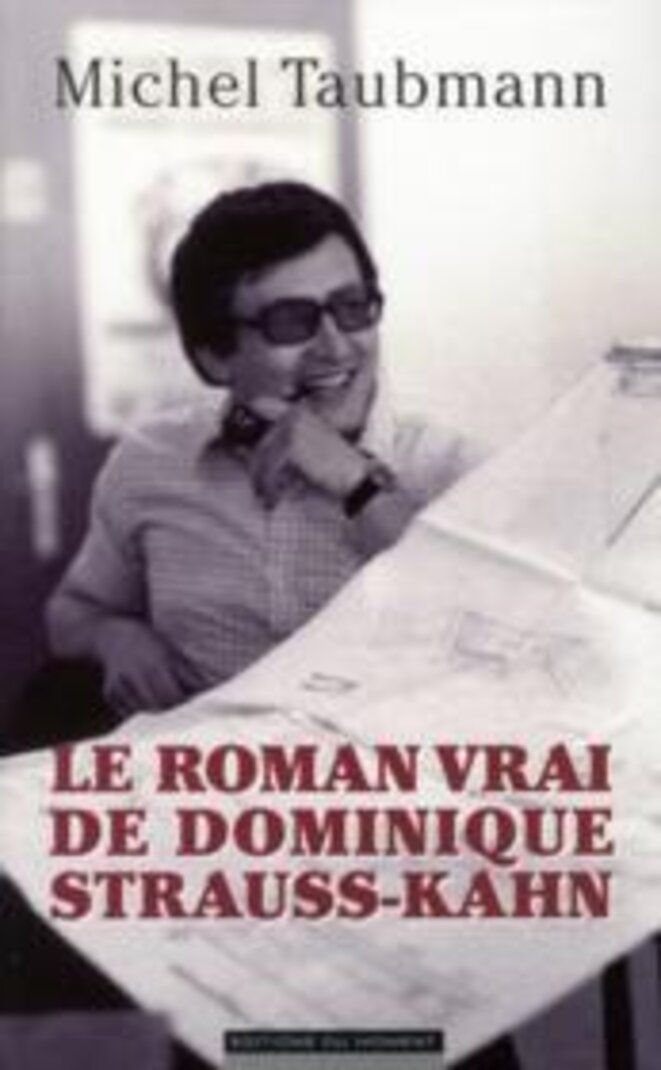 "If he was caught up in a sexual scandal with the Piroska Nady case, it is also because he was in a post in the United States," commented Taubmann. "In France, that case doesn't represent an affair."
While preparing his book, Taubmann quizzed Strauss-Kahn about the alleged assault on Banon. "I think I'm the only journalist in the world to have questioned Strauss-Kahn about this affair," he told Mediapart. "Given that several newspapers have by-passed the off-the-record [rule], I will too," he said. "Dominique Strauss-Kahn denied Banon's account. He didn't exercise pressure, but he told me 'I would prefer that you don't talk about it'. He told me to go and see Ramzi Khiroun, who'd give me a version. The one I put in the book."
Ramzi Khiroun is a principal communications advisor for Strauss-Kahn and a consultant for the marketing and communications agency Euro RSCG. He is also employed fulltime as spokesman and member of the management committee of the Lagardère media and armaments group, led by Arnaud Lagardère, a member of President Nicolas Sarkozy's close entourage.
According to the "version" given to Taubmann, Strauss-Kahn's communications team had reached an undertaking from Banon' spublisher to remove from her book what they judged to be her "grotesquely styled" account of her interview with DSK, and that, in revenge for that, she subsequently invented the story of his sexual assault upon her.