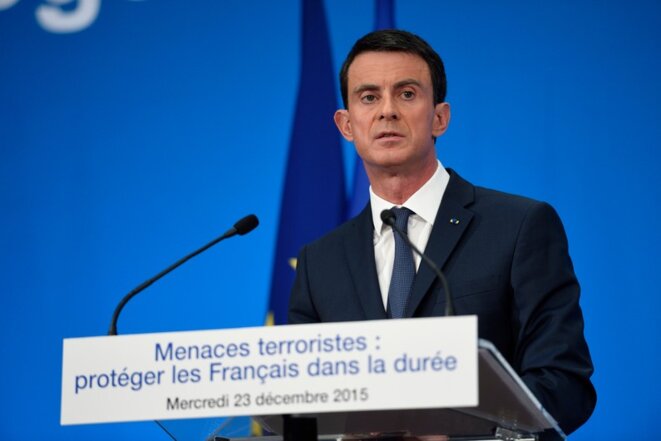 Prime minister Manuel Valls presented the reform on December 23rd, 2015. © Reuters
President François Hollande and Prime Minister Manuel Valls are forging ahead with plans to strip French nationality from anyone with dual nationality who commits terrorist acts against the country. This is despite strong opposition from many on the Left, including senior figures in the ruling Socialist Party. Here Mediapart's editor-in-chief Edwy Plenel argues that in following this path the socialist government is removing traditional political and historical reference points from its supporters. In particular, he says, the authorities have forgotten the warnings set out in philosopher Hannah Arendt's masterpiece 'The Origins of Totalitarianism'.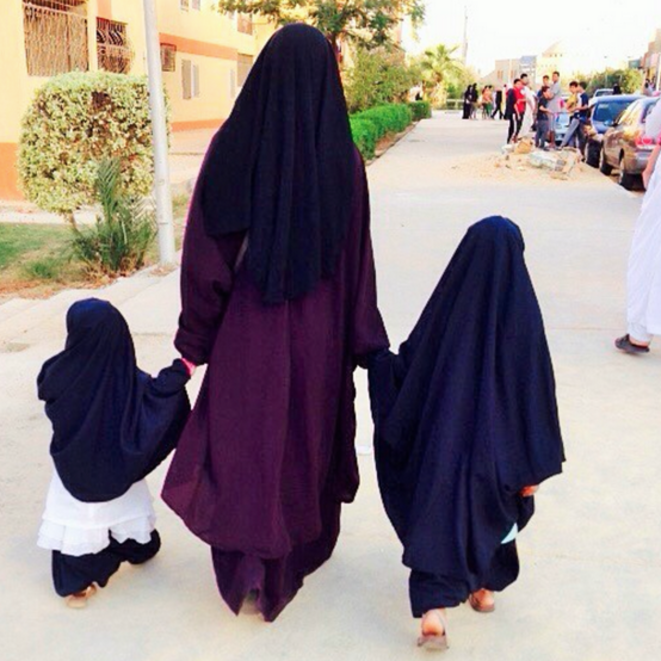 One of the French Muslim families who have moved to Cairo. © Adama Sissoko
They are French, Muslim and living in Egypt. Several hundred Salafists from France have chosen to live in this "Islamic land" because they no longer wish to stay in their country of origin, a "land of disbelievers" or heathens where they feel it has become impossible to practice their religion as they wish. They are not jihadists and have come to Egypt in search of their Islamic identity. Yet for many this is proving harder than they thought. Adama Sissoko reports.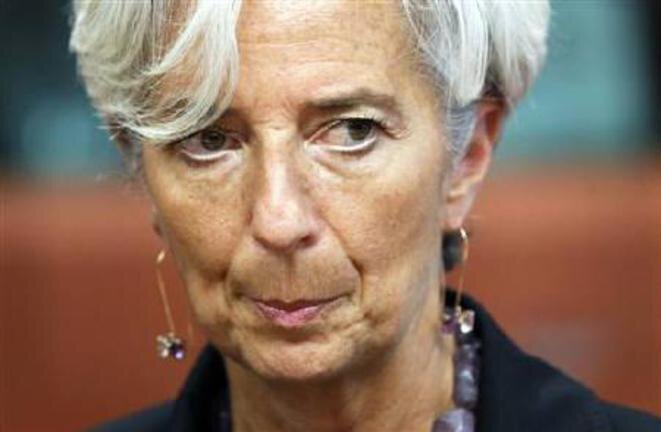 IMF chief Christine Lagarde. © Reuters
International Monetary Fund chief Christine Lagarde has been sent for trial in France for "negligence" when she was French finance minister in her management of an arbitration process that awarded French businessman Bernard Tapie with 404 million euros paid out of public funds, Mediapart can reveal. Earlier this month the Paris appeals court ordered Tapie to pay back the controversial 2008 payout. Michel Deléan and Laurent Mauduit report.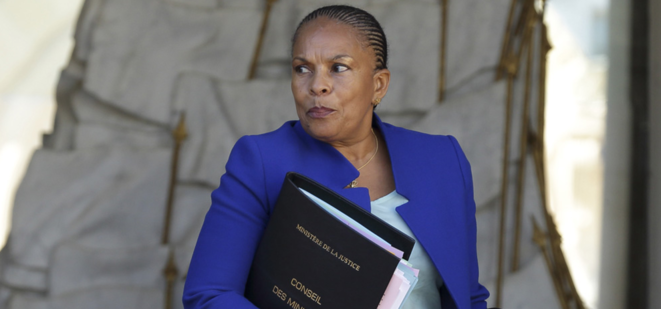 Christian Taubira.
France's justice minister Christiane Taubira this week publicly declared that her government's new anti-terrorist legislation proposals will not include stripping French nationality from dual nationals found guilty of terrorist crimes. It posed, she said, a "key problem for the fundamental principle of national rights by birthplace, to which I am profoundly attached". Within 24 hours Prime Minister Manuel Valls insisted that the proposal, pledged by President François Hollande after the November terrorist attacks in Paris, would go ahead. Adding to her humiliation, it is Taubira herself who will present the new bill of law before parliament early next year. Lénaïg Bredoux and Michel Deléan trace the transition of a once flamboyant icon of the Left into a passive objector.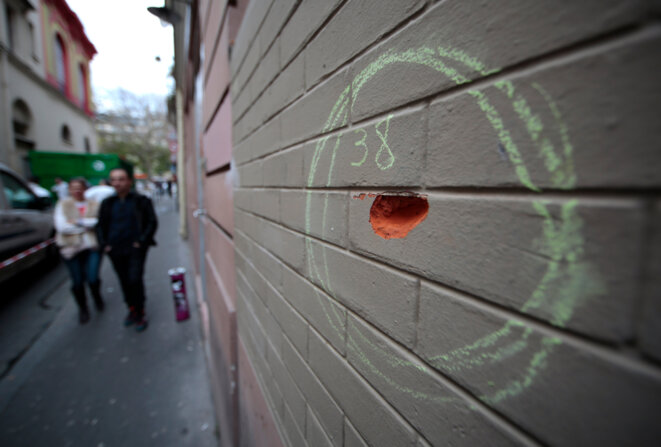 A bullet impact on a wall close to the Bataclan theatre. © Reuters
Of the 130 people killed by gunmen and suicide bombers during the November 13th terrorist attacks in Paris, the single worst toll was at the siege of the Bataclan theatre and music hall which left 90 people dead. It has since emerged that the Bataclan was already the target of a jihadist plot in 2010, while France's justice minister has dismissed any connection between that and the massacre in November. Mediapart has obtained access to a Belgian police report sent to their French colleagues in 2011 which clearly identifies the close links between the main suspect in the 2010 plot and the French jihadist who fronted the Islamic State group's video claiming responsibility for the November attacks.
Since last Friday, following an attack on firefighters and police by a group of youths on a housing estate in Ajaccio, the capital of the French Mediterranean island of Corsica, vigilante mobs chanting anti-Arab and anti-Muslim slogans have reigned terror on the neighbourhood, seeking out the perpetrators and ransacking a Muslim prayer room where they attempted to burn copies of the Koran. Despite an official ban on public demonstrations until January 4th in an effort to reduce the tensions, several hundred marchers on Sunday again tried to occupy the estate which is home to a large North African population. Rachida El Azzouzi and Ellen Salvi report on the events this weekend and why, as the mayor of Ajaccio admits, they came as no surprise.
Podemos leader Pablo Iglesias. © Reuters
Last Sunday's parliamentary elections in Spain saw the newly-founded left-wing Podemos party take third place with just under 21% of votes cast, right behind the PSOE socialist party (22%) and the conservative PP (28.72%). Mediapart editor François Bonnet and political correspondent Stéphane Alliès argue here that this groundbreaking victory for Podemos, a new left-wing alternative that was founded only last year, provides the French Left with major lessons to learn. But, they conclude, old habits die hard.
On December 1st, 1944 dozens, perhaps scores, of African colonial troops who had fought for the Allies during World war II were shot dead by soldiers of the French Army in Senegal. The official story is that these infantrymen and former prisoners of war had staged an armed revolt because they had not been paid. Relatives of those killed or jailed for "rebellion" insist, however, that the French Army committed a massacre. Géraldine Delacroix reports on a recent court case that examined this grim episode in French colonial history.
The end of the regional elections in France last weekend was the starting gun for another contest – to choose the Right's candidate for the next presidential election. Already, ahead of this primary scheduled for the autumn of 2016, two clear ideological lines have emerged as have a host of competing candidates. Just one factor seems to unite them all and that is hostility towards their own leader, Nicolas Sarkozy, who is widely blamed for assisting the rise of the far-right Front National. Ellen Salvi reports.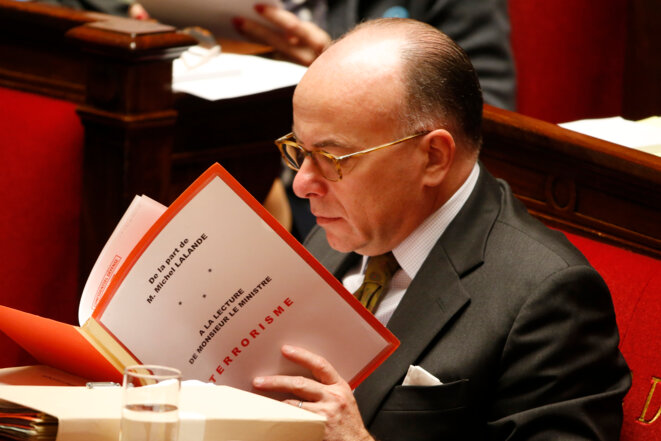 Interior minister Bernard Cazeneuve addressing the National Assembly on November 19th, 2015. © Reuters
Following the French government's decision to declare a state of emergency in the wake of the November 13th terror attacks in Paris, the authorities have carried out 2,500 searches that did not require judicial approval, in the name of fighting terrorism. But so far these so-called administrative searches have led to just two preliminary investigations by the antiterrorism prosecution authorities in Paris and no one has been held in custody in connection with either of them. As Louise Fessard reports, a French parliamentary committee will report this week on the "abuses" carried out under the state of emergency.
France returned to the polling stations on Sunday for the second and final round of voting to decide the make-up of the councils that will govern the country's 13 new 'super' regions. Though in the first-round voting the far-right Front National drew massive support, arriving in first position in six regions, it failed to win control of a single region in the second round. Thus in many ways the outcome was a setback for Marine Le Pen's party, as many conservative and left-wing voters voted tactically to keep the far-right out of power. Yet the Front National showed that it is now firmly implanted in all of France apart from the Greater Paris region, and with more than 6.6 million French people voting for it the party beat its previous record set at the 2012 presidential elections. Meanwhile the ruling Socialist Party did better than many predicted, picking up five of the regions, though it lost control of Greater Paris. On the other hand Nicolas Sarkozy's conservative Les Républicains picked up only seven regions - some thanks to tactical voting from the Left - a mediocre performance for the leading mainstream opposition party that will raise question marks over the former president's leadership. Here is Mediapart's live coverage of the results, reaction and analysis in English.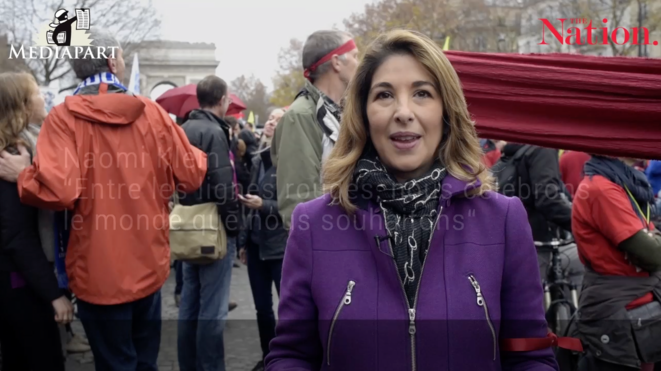 Vidéo dans l'article
Naomi Klein is a Canadian social activist and author and a director of climate activist group 350.org, whose 2014 book This Changes Everything: Capitalism vs the Climate became her third major international bestseller. Klein has been in Paris throughout the two-week United Nations climate conference COP 21 which began on November 30th, and kept a regular video blog in English published on Mediapart, a project in partnership with US weekly magazine The Nation. In her final contribution (all six blogs are on this same page), she comments on the end of the summit on Saturday, "a mixed day" and an agreement Klein says "does not leave us safe".
One of the world's most prominent art dealers, Guy Wildenstein, is to stand trial in Paris next month on charges of tax fraud and money laundering. The case centres on undeclared assets from the estate of his late father Daniel Wildenstein, for which Guy Wildenstein and other members of his family have received a record tax adjustment totalling 550 million euros. Mediapart has gained access to the judicial document detailing the case for the trial, and which reveals the staggering sums involved and the complex offshore structures that hid, among other assets, a stash of prized artworks. Laurent Mauduit reports.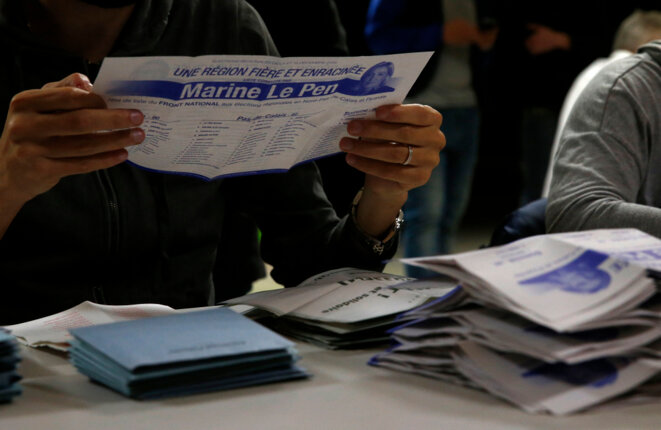 Vote counting in the Nord-Pas-de-Calais-Picardie region. © Reuters
Among all the political casualties of the first round of France's regional elections last weekend, when the far-right Front National party achieved a landslide share of votes cast, none was left in poorer shape than Nicolas Sarkozy, leader of the recently-renamed conservative opposition party, Les Républicains.  The success of the Front National, and the retreat of support for the conservatives, is widely forecast to be sealed in next Sunday's final round of voting. Mediapart editor François Bonnet and political correspondent Ellen Salvi analyse why the former president, since his return to active politics 18 months ago, has failed to reconstruct the mainstream Right, and how, by perpetually mimicking the far-right, he has handed them victory.  
France went to the urns on Sunday in the first of two-round elections to decide the makeup of the councils of France's 13 newly-formed 'super' regions. The poll, held December 6th and 13th, is an important test of the French political map, 18 months away from presidential and parliamentary elections. The final results show a massive victory for the far-right Front National, which garnered the biggest share of the vote nationwide and goes into the second round next Sunday with its candidates in the lead in six regions. This is Mediapart's coverage in English of results and reaction after the first-round vote on Sunday, with an update of final scores on Monday.