"When"When I saw the complaint from Sand Van Roy, my legs trembled." It was on May 19th 2018 that Amandine – not her real name – discovered in the press that the actress Sand Van Roy had made a formal complaint of rape against the celebrated 59-year-old French film director and producer Luc Besson. On several occasions between 2000 and 2005 Amandine, who is now 49, worked in casting for the filmmaker. "I said to myself 'At last, someone's speaking. Right, I'll do so too'." On Friday July 6th 2018, Amandine wrote to the public prosecutor in Paris claiming that she was the victim of "sexual assault".
Mediapart has also seen the formal rape complaint made against Luc Besson by Sand Van Roy on May 18th in relation to acts she says she was subjected to the day before at the plush Le Bristol hotel in central Paris. The Belgian-Dutch actress has been interviewed by French police twice, in May and June. On July 6th 2018, she made a new formal complaint in relation to other acts mentioned in her previous interviews.
The actress has told police that between March 2016 and May 2018 she endured unwanted and "violent" sexual relations, which sometimes went as far as "drawing blood", in order to avoid, she says, being "blacklisted" or "cut during editing" from the Frenchman's films. Sand Van Roy appeared in Besson's 2017 film Valerian and the City of a Thousand Planets, in Taxi 5 produced by him in 2018 and was due to have a major role in his forthcoming film Anna.
After months of investigation Mediapart can reveal the stories of several women and men who have worked over the years with Luc Besson and who testify to inappropriate physical and verbal behaviour towards women on the part of the director and producer. Today, four women have told Mediapart that they were the object of his inappropriate sexual behaviour.
Besson, best known for his films Leon, Nikita, The Fifth Element and most recently the sci-fi thriller Lucy, vehemently denies the rape claims and all the other allegations of inappropriate behaviour.
Luc Besson did not reply to Mediapart's request for an interview. Instead, his lawyer, Thierry Marembert, who was submitted with the questions we wanted to ask the director, told Mediapart that, "The subjects you mention are the object of an ongoing investigation", adding: "You will therefore understand that Mr Besson is keeping his answers for the investigators for who he has put himself at their disposition in order for his innocence to be proven."  

Speaking on RTL radio on May 20th, Thierry Marembert described what he said were "accusations" by Sand Van Roy as being "off the wall" and said that Besson "fell of his chair" when he learnt of them. Luc Besson, said the lawyer, "categorically denies any inappropriate and reprehensible behaviour of any kind". He added that the director knew "this young woman just as he knows almost the entire world within cinema circles", and that Besson "has never raped either her or anyone else".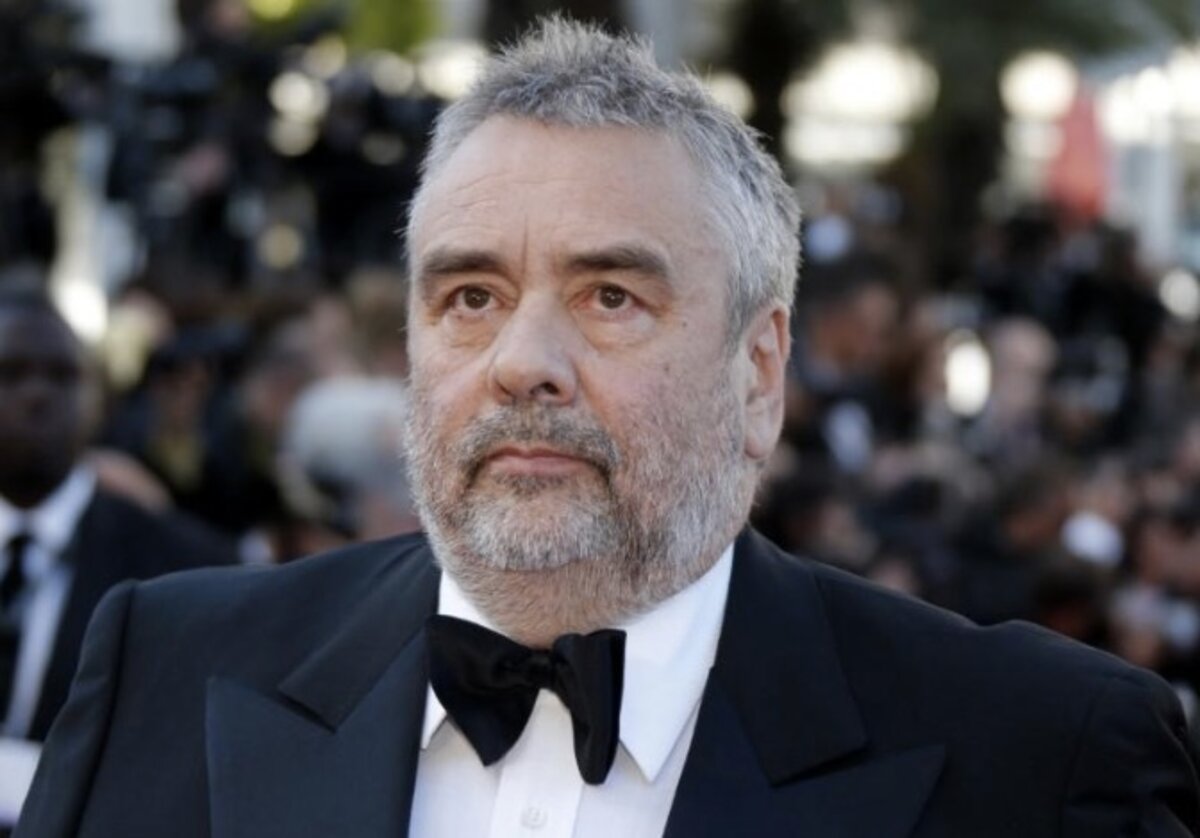 When Mediapart met her for the first time on May 30th 2018 in a restaurant in Paris, Sand Van Roy was under pressure. She said she was no longer sleeping and that she felt lost, even disoriented. She was unsettled by press leaks. Nonetheless, the young actress says she has decided to make herself heard and, supported by those close to her, is telling her story. A story that recounts two years of control, of fear, of inconsistencies and abrupt turnarounds, which led to the night of May 17th 2018 at Le Bristol hotel in Paris.
At the time the Cannes Film Festival in the south of France was in full swing and Sand Van Roy had spent the week there with several friends. She left them on May 17th to go and meet Luc Besson in Paris. For the previous two years they had had an occasional "relationship". Explaining to police officers why she had gone there, the actress said: "I don't want Luc [editor's note, Besson] to cut me out at the editing" of the film Anna. She says that when she got to the hotel she had a glass of vodka at the bar and then went to the filmmaker's room.
It was there, according to the formal complaint, that Luc Besson raped her. The formal report of the allegation says Sand Van Roy fell in the hotel room bathroom after feeling an impact "in the back", unaware of what caused it. The next day her body bore several marks, in particular a bruise to her left eye and three marks on her back. The marks are visible in photographs handed over to the judicial authorities and seen by Mediapart.
Investigators are to examine these unexplained injuries on the basis of a report provided by forensic specialists. Sand Van Roy told police officers that she passed out twice in the hotel room. Toxicology reports found this was not the result of any drugs ingested by the actress.
According to her testimony, the actress left the hotel during the night, with Luc Besson having given her some money – 140 dollars and 20 euros - to pay for a taxi. Around 2.30am on May 18th she called her mother Henriette van der Pas, who is a doctor in Belgium. The following morning they spoke on online video phone linkup FaceTime.
"Sand was in shock," Henriette van der Pas told Mediapart. "It was a tsunami: she was shouting, she was trembling, she was crying, she was sweating, it was awful. I said 'It's over. Sand, the next time it's death.'" He mother persuaded the actress to call the police.
People close to her have described how over the course of several months they saw the actress "change" and fall under the "control" of the producer. Her mother described to Mediapart how she felt she was in a spiral of "control", "manipulation" and "lies". The actress's best friend Wilfried Capet, who is also an actor and producer, has told Mediapart that he felt she was "in the hold" of someone.
During the course of a little over two years the director is alleged to have insisted on her having unprotected sex with him on several occasions, and he had also indulged in practices which "disgusted" her. "During sexual acts he likes to hurt," she told the police. Twice, in July and September 2016, he had also sexually penetrated her while she slept, she told them."I didn't want to spend the night with him" because "I was afraid", she told Mediapart.
"I often told him that I didn't want to but he wanted to have a relationship with me anyway," the actress told the police, while making it clear that when she decided to leave he "didn't use violence" and let her go. According to her evidence, he put in place a system of coercion that was much more insidious, switching between incentive and "punishment". She is convinced that her behaviour influenced the roles that Besson offered her; she has only appeared in films produced or directed by the Frenchman.
Over the months Sand Van Roy began to puzzle those close to her. On the one hand they saw a "docile" side of her, with the actress calling Luc Besson "my sweetheart, my love". On the other they heard her say she was suffering and could not take it anymore.
On May 17th 2018, just a few hours before she went to Le Bristol, she left her friend Wilfried Capet the following voice message: "If I don't go, he's gonna be so mad, and I'm gonna have to pay for it, and I'm gonna regret it … He has conditioned me to behave in a certain way." On WhatsAp she wrote in English: "I don't know how I'm gonna have sex with him if I don't drink myself to the point where I no longer feel pain," A few hours earlier she had messaged Besson with a heart symbol.
"He called every day, sent hearts by SMS, while inflicting violence and humiliation. I was living in a state of confusion. I said to him what he wanted to hear, out of fear of reprisals," the actress explained. Sand Van Roy thinks that she became the producer's "puppet". She said: "He transformed me into what he wanted me to be. He made me a blonde, made me speak in this voice [editor's note, a child's voice], put on dresses, lose weight."
On several occasion over the years Henriette van der Pas asked her daughter to inform doctors and the police. She says Sand Van Roy replied: "But what is one going to say? 'That I'm going to make a complaint against Luc Besson?' You can't. You say nothing. It's not possible." Wilfried Capet, to whom the actress described in detail in March 2017 the "sexual abuse" that she is now officially reporting, was not able to convince her either. According to the testimony of those close to her, the actress kept repeating that she could not, that she was afraid.
Those close to her were particularly shocked by the video clip that the director sent the actress on November 29th 2017, a video that the actress has since sent to investigators and which Mediapart has also seen. It shows Luc Besson filming himself for 15 seconds with a smartphone while moving around an office. The film-maker says: "We're in the offices of the CIA and there's a surprise." He moves towards a square white cardboard box. He opens it saying: "Hey Sand...". At the bottom of the box is Sand Van Roy's bloody head, which had been replicated for one of his films.
The video made the actress panic. Her sports trainer, who was with her on that day, has told Mediapart: "For other people the video could have been taken as a joke. But for her, she was in stress, in tears." The trainer, who described a young woman "under pressure", said: "I think that for her to have taken it like that, there must have been something else behind it." But he said he did not know what it was.
Sand Van Roy herself was in no doubt that this video was a response to the threats she had made a few weeks earlier to go to the police.
The actress told Mediapart that in October Luc Besson asked to have sex with her. "Luc tried to have sex. I refused. He forced me. But … I told him that I might go to the police, that I couldn't put up with what he was doing any longer...that I was going to talk," she said.
At the time of that incident it was the middle of the Harvey Weinstein affair, with the claims of sexual abuse committed by the top American film producer sparking the worldwide #MeToo movement.
"I felt a mixture of admiration and envy towards those actresses who had the right to speak while in France you had to carry on keeping quiet," Sand Van Roy told Mediapart. "They were getting through it while I felt like I was in prison. I didn't want to be the only one to report him." Her friend Wilfried Capet confirms: "The [Weinstein] affair encouraged her to think 'OK perhaps there's a possibility of getting out of it.' But she said that by speaking out alone, in France, she'd be blacklisted and that no one would believe her."
Convinced that she was "not the only one", she tried at the time to contact several other women whom she presumed to be "victims" of Luc Besson. So on October 9th 2017, she used the pretext of professional reasons to write to 'Sofia' – not her real name - a young actress who had filmed with Besson. It was only on April 12th this year that the two finally spoke at length, after the sending of that message, which has been seen by Mediapart. It read: "I know that we don't know each other but I believe we've gone through the same hell." Together they tried to collect proof and contacted several women. "I promise he will pay for that," Sand Van Roy wrote on WhatsApp on May 5th, in response to what had been described to her.
"We wanted to do like the Weinstein affair, and encourage a lot of people," the actress told Mediapart. "I wanted to speak but I couldn't. [The film] Taxi was coming out on April 11th. I hadn't planned on sticking my neck out before 'Sofia', it's cowardly but I wasn't ready and I was risking too much."
In the end it was she who was the first to make a complaint. On the morning of May 18th, the day after her meeting at Le Bristol hotel, she called Sofia in tears and wrote to her: "I can't take the abuse any longer."
The actress's lawyer, Carine Durrieu-Diebolt, told Mediapart: "In many cases of sexual violence the complaint made by the victim allows others to speak out. On their own they fear that they won't be believed, when there are several of them they feel reassured about their move. The fact that there may be several victims of the same aggressor shows a modus operandi."
But several days after Sand Van Roy made her official complaint, Sofia broke off all contact with her. She did not respond to Mediapart's requests for comment.
'He hadn't even finished closing the door when he threw himself on me'
It was at this time, too, just after reports of the complaint against Besson that American actress Rose McGowan – who says Weinstein assaulted her – tweeted about the claims against the French director (see below). "I've been wondering how long this would take. We have heard about you, sir," wrote McGowan.
Rose McGowan has subsequently told Mediapart: "Right after the Weinstein story came out, a French producer contacted me saying he wondered how long until Luc Besson was found out. Immediately I started hearing about Besson, but have no direct knowledge."
The American actress said that she did not herself talk with a woman complaining about the behaviour of Luc Besson.
The Italian actress and director Asia Argento, another woman who says she was sexually assaulted by Weinstein and who was one of the women behind the revelation of the scandal, was also contacted by Mediapart in relation to Luc Besson. "Just after the Harvey Weinstein scandal a woman wrote to me on twitter saying 'Luc Besson #Metoo," she said. "So I followed her on Twitter. And we started to speak of what had happened."
A few months later, and following her stinging indictment of Harvey Weinstein in a speech at Cannes, Asia Argento learnt in the press that the actress Sand Van Roy had made a formal complaint and gave her her private contact details. "She called me the next day and told her story," the Italian actress told Mediapart. "On that day a third woman wrote to me about Luc Besson via my agent, then we spoke." Argento said she did not know any of the women concerned but that she had a "tendency to trust" a victim of sexual abuse.
One of those women agreed to speak to Mediapart. She is an actress and lives in the United States. 'Mona', not her real name, described over the phone how she had known Luc Besson at the beginning of the 2000s – her agents organised a meeting with the celebrated director in Los Angeles. The first surprise for her was that the meeting took place in an hotel suite. During the course of Mediapart's investigation it became apparent that Luc Besson has for years used hotel rooms as a setting for professional meetings.
"Rather than having the meeting in the lobby, in the lounge as one often does, the meeting was in his room, which seemed a bit strange to me … with hindsight I realise the extent to which one was normalising some behaviour which is not normal … at the time we said 'Fine, fine, ok'," says the actress, who is now in her forties.
Mona says that at the time Luc Besson was "super charming", "nice", "very curious", "very respectful", "not at all threatening, quite the contrary". She went to Paris for a second meeting. At stake was a leading role in one of the films produced by Besson, for which she was among the favourites. She had a meeting in his office. "He hadn't even finished closing the door when he threw himself on me, to touch or kiss me," she told Mediapart.
She said: "He threw himself on me and I was against the wall so the only way to get out was to drop to the floor. And I remember that really very well because I dropped to the floor and went on all fours right up to the door so I could get up and run out."
In the end the actress did not get the hoped-for role. "It's a price I've had to pay more than once in my career," she said. "But for me the Luc Besson incident was by far the most traumatising." She has never had any further contact with the French producer.
Mona says that this incident left her "traumatised". She told Mediapart: "It took some time to speak about it." She said that it was only in 2012 that she spoke about it with the man who has since become her husband – a conversation he has confirmed to Mediapart. "I told myself that I had a certain culpability, as if it was me who had done something," Mona explained. She says she also changed her behaviour. "I became hardened to avoid any misunderstanding. For a long time I never wanted to show my sexuality or my body. I kept away from all roles that emphasised that, until I got over this trauma."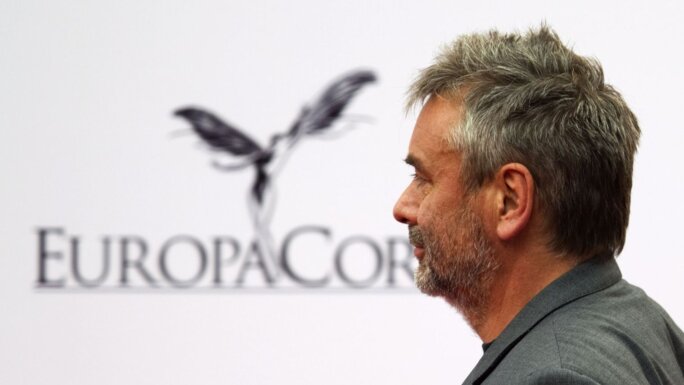 The Weinstein affair also helped persuade someone who used to work with Luc Besson to speak out. This woman is not an actress, but worked with the French director and producer in casting between 2000 and 2005. When The New York Times and the New Yorker published damaging accounts about the American producer, Amandine wrote on Facebook to an ex-employee of Luc Besson. The message, sent among 20 or so others at 1.14pm on October 14th 2017, and seen by Mediapart, criticised the behaviour of the boss of EuropaCorp towards women and described what had happened to her.
Having seen these messages, Mediapart was able to find and meet Amandine, who has now retired from the industry. She agreed to tell her story on the condition that she could remain anonymous to protect her family. However, she used her real name when she wrote to the public prosecutor on Friday July 6th to "relate that of which I was both a witness and a victim".
As she pulled out some old work contracts stamped 'EuropaCorp' – the film production studios founded by Besson in 1999 - from a chest of drawers, Amandine told of the shock she felt when she learnt through the press of the first complaint made by Sand Van Roy. She immediately decided to support the actress. She told Mediapart: "I've nothing to gain in this saga but I swore I'd speak out the day a woman spoke out first."
Amandine wrote to the prosecutor: "It seems important for me today to express myself to you […] hoping that others will also do so and that Mr Luc Besson can no longer adopt such behaviour with anyone and in particular with the very young girls with whom he is in contact."
She told Mediapart the same story that she sent to prosecutors, who will now decide whether to speak to her in the context of the preliminary investigation they have opened after Sand Van Roy's formal complaint. It is a story of a working relationship which, according to this account, was very quickly tainted by a "very sexualised climate" and inappropriate actions that she considered to be "sexual aggression".
Amandine worked for Luc Besson for the first time in 2000, on the Jet Li film Kiss of the Dragon. According to her, the producer "quickly" became "oppressive". He would "come close to my back frequently when I was coaching actors and kissed me on the neck. Other times he forced me to sit on his knee. He established an ever-greater physical closeness which made me very ill at ease," she said in the letter to the prosecutor, seen by Mediapart.
She described how one day at a rehearsal "Luc Besson again slid up behind me and openly in front of everyone grabbed me by my breasts. I then violently pushed him back with my elbows."
At the end of 2000 Amandine was treated for depression. "I understood that I'd been the victim of permanent mental and sexual harassment," she said in her complaint. She stopped working for Luc Besson. Four years later she met him by chance in a luxurious Parisian hotel. He suggested that she come back to work for him and she agreed. "I put it out of my mind in order to pay my rent," she explained.
She was then hired by Dog Production, a subsidiary of EuropaCorp that specialised in producing commercials. Her job involved casting models. "Luc Besson gave me an enormous number of magazines, of cassettes of girls that he had filmed in his hotel room during his trips, books from all the model agencies... he put a Post-it note on the profiles of the girls that I or he had to meet."
Amandine claimed that, once again, she experienced the same atmosphere at work. "Luc Besson frequently asked me, in the presence of a technician, to give him fellatio, which I refused without fail. Once he accompanied this demand with putting pressure on my head, making the gesture of pushing it towards his penis. He took me on his knee quite often [...] Each time we took the lift together he forcibly kissed me, putting his tongue in my mouth, and although I pushed him back he'd take me in his arms and touch my breasts and bottom," she said.
Amandine also did some casting in the projection room in the basement of the former headquarters of EuropaCorp on the rue du Faubourg Saint-Honoré in Paris. In her formal complaint, she recalled one episode in 2004 that particularly marked her. "Luc Besson pressed me against the soundproof wall," she wrote. "I realised that no one could hear me if I ended up shouting. Luc Besson rubbed himself against me, touched my breasts and put his tongue in my mouth. To get out of that situation I told him that a model was waiting at reception."
"This behaviour affected me a lot," noted Amandine.
'Each time he tries to go to a new level'
Alice – not her real name – says she knows this working atmosphere well. She was employed at EuropaCorp, the filmmaker's main studio, for several years and still works in the industry. Contacted by Mediapart she finally agreed to speak but on condition that she stayed anonymous and that no information would be used that could identify her.
She says that at her workplace, and against her wishes, Luc Besson kissed her on the mouth, put his hand on her bottom and, in the lift, made a sexual proposition. "He hears when you say 'no' but it doesn't last because he will start again. Each time he tries to go to a new level," said Alice.
"He tried everything. Once he pulled me onto his knees for a cuddle. At the time I didn't really know what to do, so I gave a forced laugh and I got up," she said. "He calls that cuddles ...when he takes in his arms you don't quite know what to do. He once asked me 'Will you give me a kiss?' I told him 'Um, no'. He's like a child to whom you refuse something."
Another former employee of EuropaCorp, who asked not to be named, told Mediapart that he had witnessed several of the scenes recounted by Alice. "I saw Alice on his knees several times," he told Mediapart. "The worst thing is that there were several of us who didn't believe her when she said she was not in a relationship with him. At the time, it was a different context than that of today."
The former employee insisted that many of his colleagues saw no problem. "Luc Besson passed that off with the family atmosphere that was present, the fact that we all worked together day and night," he recalled. "This atmosphere fooled just about everybody, because in the end we were, all the same, in a company, with a boss who made an employee sit on his knees." He added that "it was also our fault if this kind of behaviour was allowed".
This apparently commonplace attitude is regarded in different ways according to who Mediapart spoke to. Almost all underlined the personality of Luc Besson, which many used the word "teddy bear" to describe. The director is presented as a gentle, sometimes childish man who can confuse "what happens on set and real life".
They all agree also that Luc Besson is very "tactile". He gives "cuddles", another word that crops up among the people to whom Mediapart has spoken, including those who consider the reported violence "inconceivable". The director also sits some female co-workers on his knee.
"He looks at life as if he was in one of his films, with sometimes a slightly naïve, almost childish side," said Sophie Lévy, who was second assistant director on Kiss of the Dragon at the start of the 2000s. "With some actresses he was all around them and he had a paternal side with the young women. But it was more affectionate, reinforced by his teddy bear side." She also described a slightly "cowboy" atmosphere on Besson's set.
Several women who have worked with Besson insist that they have never received the slightest inappropriate proposition. A former chief aide of ex-president Nicolas Sarkozy, Emmanuelle Mignon, who was briefly number three at EuropaCorp, told Mediapart: "In my job I witnessed nothing out of place."
Alice, the former employee at EuropaCorp, explains: "[Besson] loves women but not in the perverse sense, he loves women in general, he pampers them. He always makes little gestures, for Mother's Day, for Women's Day. He makes films about women. He loves women. Behind that there's a manner that's sometimes a little archaic, for him women are something fragile: women need protecting."
These comments also chime with the Tweet sent by Luc Besson (see below) at the time of the Weinstein affair, which shows him making a tender gesture towards the actress Cara Delevingne, accompanied by the comment: "The difference between affection and harassment."
Luc Besson has even put himself forward as a defender of women's rights, as on the day in January 2017 when he Tweeted a photo from a women's rights march in Los Angeles.
What emerges from the accounts given to Mediapart, despite the hesitations or contradictions they contain, is the impression that some women did not see malevolence as being present in his behaviour, while others, often left fragile for reasons of their personal lives, or simply very young, had suffered greatly from it. Numerous sources also underlined the ambivalence of the cinema milieu, where seduction is commonplace and where, on some shoots, the atmosphere can be heavily sexist, with producers and directors who carry a reputation of multiple conquests with the actresses they hire, and where there is no true balance of power between actors hoping for recognition and the decision makers of the profession.
When Sand Van Roy met Luc Besson at the end of 2015 while trying on clothes for a small role in the film Valerian and the City of a Thousand Planets, the Belgian-Dutch model dreamed of becoming an actress. She was impressed. When it came to the world of cinema, Luc Besson wasn't just anyone.
The story of the director of The Big Blue is above all one of an outsider who started from nothing and who had a string of film successes in the 1980s and 1990s with Subway, Nikita, Leon and The Fifth Element. In the 2000s he went through a quiet spell as a director, with his output including Angel-A, The Lady, and Arthur and the Invisibles.
At the time Besson was devoting himself to the development of a new adventure in the form of EuropaCorp. The company, co-founded with actor and producer Pierre-Ange Le Pogram who had been a senior executive at French film studio Gaumont, was seen as the missing piece in the jigsaw of French cinema. It was launched as a major studio on the American model, capable of producing blockbusters and original films.
As well as numerous legal and money conflicts between partners, EuropaCorp's entry onto the French stock market in 2007 was a failure. It quickly lost more than two thirds of its initial value. On June 27th, 2018, it announced a third consecutive year of losses, in particular as a result of the below-average performance in the United States of Valerian and the City of a Thousand Planets, which had been touted as the most expensive film in the history of French cinema, with a budget of 190 million euros. Nonetheless, in 2017 Luc Besson was still the highest-paid French director.
Sand Van Roy was all the happier at working with a director who had often catapulted models to the role of lead actress in his films, models who had little or no acting experience. That was the case with the top model Milla Jovovich – Besson's companion for two years – in the 1997 film The Fifth Element, the former Gucci muse Rie Rasmussen in Angel-A in 2005, Gucci model Cara Delevingne, who played Laureline in Valerian and the City of a Thousand Planets, and soon it will be the case with Sasha Luss, a model who is to star in Besson's forthcoming film Anna.
At their first meeting Sand Van Roy remembers a man who "asked lots of questions about who I was, where I came from, what age I was. He put a hand on my hip. I found that strange, and not serious." She continued: "I had seen him give cuddles to the actresses on the set, so that was OK. Several days after he started to 'like' my photos on Instagram. My entourage thought that was great. I was proud, flattered, I said to myself 'Woo-hoo it's Luc Besson'," she told Mediapart two years later.
She admits that by making the formal complaint against the director "I have everything to lose". She told Mediapart: "I have a super role in Anna [editor's note, the film is due to be released in 2019]. I was going to have my own film Olga [editor's note, that Luc Besson promised to produce]. I'm risking everything to get justice and to help any woman who is forced to suffer violence on the part of their boss."
The actress knows that her life is going to be dissected and laid bare in public, her lovers, her loves and the platonic relationship with an older man who helped her financially in exchange for her company which she spoke about during her long interview with police officers on June 19th.
According to several of the accounts gathered by Mediapart, the director knows how to use subtle allusions which some heed as warnings. "He's not going to say 'Sleep with me to get a role' or 'Sleep with me or I'll ruin you everywhere'," said Alice. "He never threatens people, he never promises them the moon. On the other hand he is going to speak of someone else for example, and explain that he will ruin that person. So that brings it home to people."
As for Sand Van Roy, in her written statement and in her interviews with police about her relationship with Besson, she said that "Luc never asks to sleep with him to get a role" but he "lets it be known that you have to sleep with him in order not to lose the role".
There is an inevitably asymmetric relationship between Luc Besson, an influential producer and director, and his staff or actresses seeking roles in a very competitive world. When asked in 2016 about the criteria he used to choose his actors, the director replied: "No ego. Some talent. And to trust me until death." He also noted that selecting the right actor was "like falling in love. When you meet the right actor for the part, you just know it."
It is now for the French investigators to determine whether Besson's relationships have led to an abuse of power and whether they amount to an offence.
Meanwhile several actresses have decided to support the women who have made legal complaints or spoken to the press. Such women "want to speak, the problem is that it's a legal hell, and they are very afraid, particularly because of their careers as young actresses", said Asia Argento. She added: "I only spoke 20 years later and it took me a lot of time to realise what had happened to me with Harvey Weinstein."
Speaking about sexual violence cases in general, the Italian actress and director told Mediapart: "Speaking publicly means being stigmatised – a stigma which more often targets the victim than the aggressor. I am myself living proof of how what victims say is questioned and of slut-shaming. That's what must change – we must believe the women. The abuse of power must stop, in all sectors."
Actress Rose McGowan herself says: "I stand in solidarity with the women coming forward. The veil of secrecy and silence must end."
------------------------------------------------------------------------------
If you have information of public interest you would like to pass on to Mediapart for investigation you can contact us at this email address: enquete@mediapart.fr. If you wish to send us documents for our scrutiny via our highly secure platform please go to https://www.frenchleaks.fr/ which is presented in both English and French.
------------------------------------------------------------------------------
The French version of this article can be found here.
English version by Michael Streeter and Graham Tearse