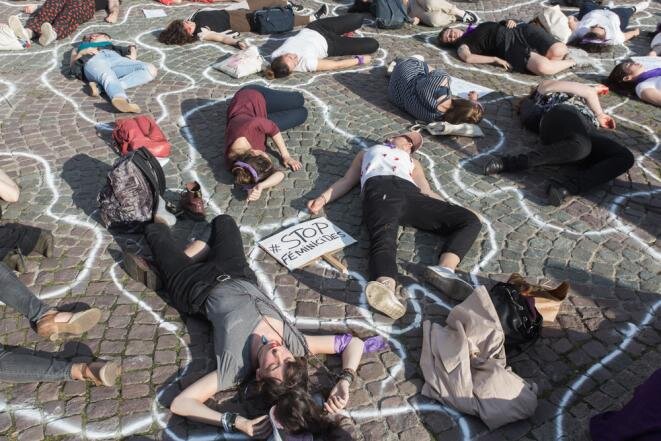 A Paris demonstration by feminist groups to draw attention to domestic violence, June 20th 2019. © Pierre Michel Jean
According to the French interior ministry, 121 women died in 2018 in incidents of domestic violence. Already this year, 92 women in France have been murdered at the hands of their husbands, former spouses or companions, according to records compiled by a French feminist association, while women's support groups denounce inadequate legal protection afforded to domestic violence victims. Sophie Boutboul reports on the emblematic case of a mother-of-two, separated from her former partner against whom she has filed a complaint for violence, and who says she fears so much that she has moved house three times in two years. Despite her detailed complaints, a previous protection order was lifted by a judge last month, along with the secrecy of her home address.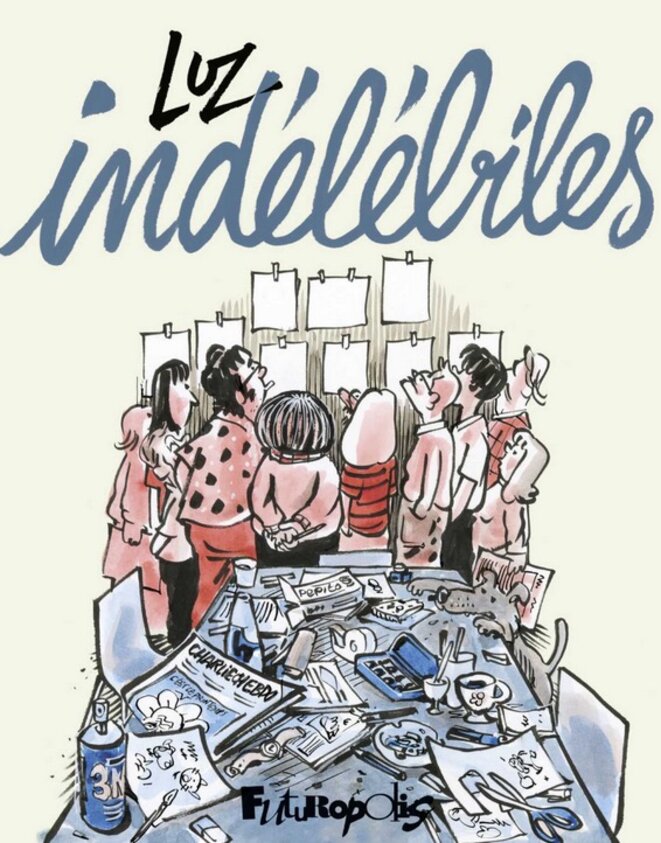 © Luz/Futuropolis
The shooting massacre carried out by jihadist terrorists in their attack on the Paris offices of Charlie Hebdo in January 2015 left 12 people dead, including most of the satirical magazine's cartoonists. Luz was one of those who escaped the attack, by chance because he arrived late for an editorial meeting. After producing an illustrated book about the events, he has published a cartoon work, Indélébiles (Indelibles), in which he pays tribute to his dead colleagues by celebrating, across more than 300 pages of sketches, their lives and work together. In this first of a series in which members of Mediapart's editorial team recommend their choice reading for the summer, Dan Israel sets out how Luz has succeeded in producing a lively, joyous, radiant and moving homage to his indelible friends.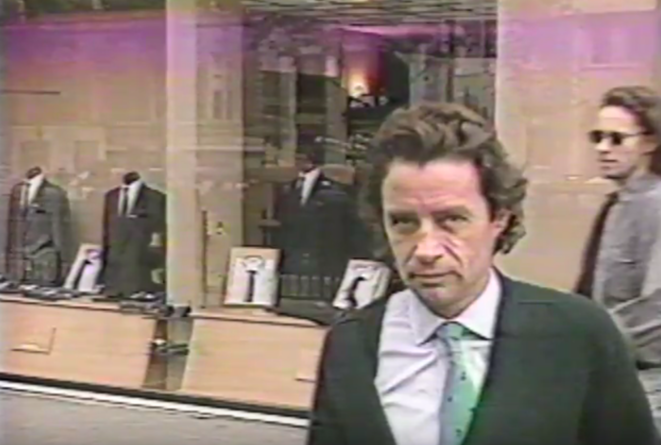 A rare image of Jean-Luc Brunel, filmed by CBS in 1988.
The unravelling affairs of wealthy US financier Jeffrey Epstein, who was found dead in a New York City prison on Saturday, have now crossed the Atlantic to France, where government ministers this week called for an investigation to 'shed light' on suspicions that the country also served as a base for his alleged sexual exploitation of underaged girls. In Paris, where Epstein owned a luxury apartment, prosecution services are conducting 'verifications' over the allegations. Meanwhile, veteran French model scout Jean-Luc Brunel is accused by one of Epstein's victims of active complicity in the convicted sex offender's alleged orgies with minors.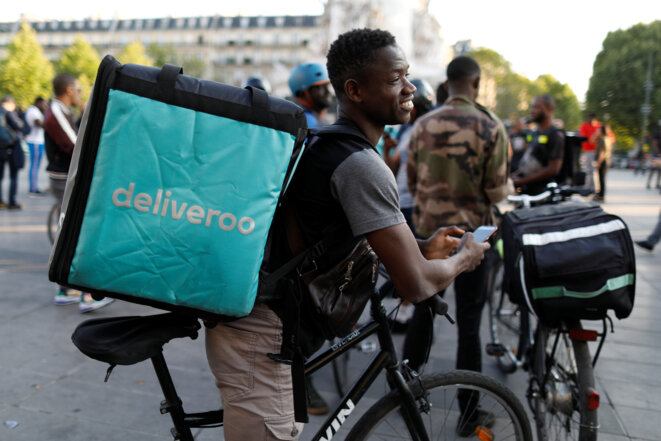 A Deliveroo courier at the protest in Place de la République in central Paris on August 7th 2019. © Reuters/Charles Platiau
Couriers working for the meal delivery service are angry at the new rates of pay that they now receive, which they say will leave many of them worse off than before. They are particularly upset that the minimum payment of 4.5 euros a delivery has been axed. Rouguyata Sall joined Deliveroo riders as they took their protest to local restaurants in central Paris.
There has been a steep increase in the number of African visitors who have had their visa applications rejected by the French authorities over the last five years. According to applicants and lawyers, requests to visit France regularly get turned down for no good reason. Yet, as Fanny Pigeaud reports, a recent case in Nantes in western France shows that some visa refusals can be overturned by the courts.
When French general Pierre Cambronne, the commander of one of Napoleon's elite Old Guard regiments, was surrounded by British troops at the Battle of Waterloo he is said to have declared: "The Guard dies but does not surrender." These heroic words were held up at the time as epitomising the nobleness of the spirit of "eternal" France. The snag, however, is that not only did General Cambronne in fact surrender, he also denied ever saying those words. However, the quotation was deemed sufficiently important that it later became the subject of an official investigation by the French state. Jean-Christophe Piot, a journalist specialising in historical topics, explains.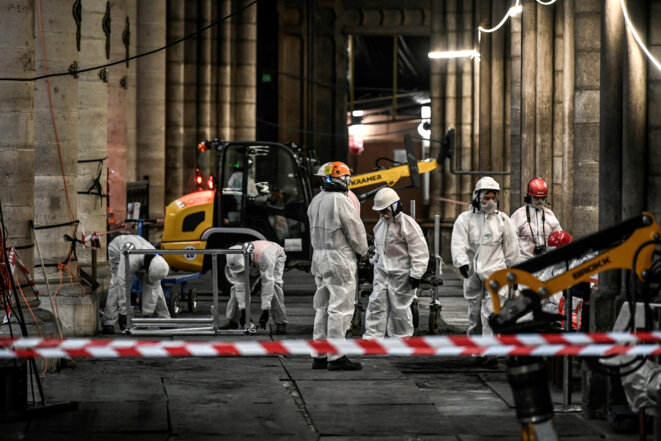 Site workers at Notre-Dame cathedral on July 17th 2019 © Reuters.
Out of 175 children so far tested after the April fire at the cathedral, 16 have levels of lead in their blood above the threshold at which an initial alert is raised, according to figures from the Paris regional health authority. Two have concentrations above the level at which lead poisoning is officially declared, though one of these cases is not apparently linked to lead from the blaze. Meanwhile the parents of one child with high lead levels in his blood have spoken of the "Kafkaesque" response of the authorities to their plight. Pascale Pascariello reports.
French Guiana, which is both a département and a region of France, has a surface area equivalent to that of Ireland but a population of just 270,000, almost half of which is centred around its capital Cayenne. In the west of the region, close to the border with Surinam, is a vast forested land called Haut-Maroni which is home to the Amerindian Wayana, Teko et Apalai peoples, whose isolated villages were finally connected to a mobile phone network just four years ago. Now, after years of delays to a 12 million-euro project launched in 2009, they are finally being connected to an electricity network of local photovoltaic power plants, a development which promises to transform their daily lives. Marion Briswalter reports from Haut-Maroni.
Much of the French media is owned by billionaire industrialists and businessmen with financial interests that sit uncomfortably with the notion of freedom and pluralism of the press, while some argue that without such wealthy proprietors many titles would fold. One case in point is France's venerable leftwing daily Libération, co-founded in 1973 by French philosopher Jean-Paul Sartre and now owned by multi-billionaire Patrick Drahi who made his fortune in telecommunications. Laurent Mauduit has been studying the struggling newspaper's financial accounts, and details here how Drahi last year billed it for 1.8 million euros for "services" by his group, which notably included "restructuring", further aggravating its vast debts offset in part by public subsidies.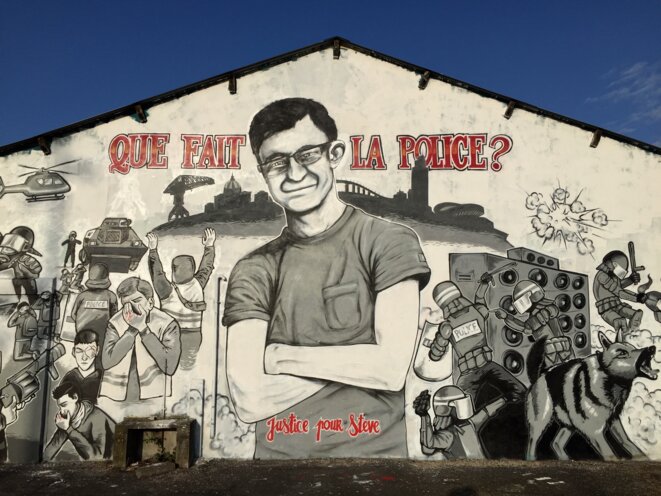 A mural depicting Steve Maia Caniço and the incidents of the night of June 21st, painted on the riverside quai in Nantes where he disppeared. © Elisa Perrigueur
The body of Steve Maia Caniço, 24, was finally found earlier this week in the River Loire in the town of Nantes, north-west France, close to where he apparently fell from a quayside amid a violent police charge on an overnight rave party on June 21st. The party was one of thousands held during the national Fête de la Musique street events, but turned sour after a confrontation with police who used stun and teargas grenades, Tasers and LBD rubber pellet guns to disperse the crowd. His confirmed death has further fuelled growing controversy over violent police tactics, which the government has defended, while an internal police report that found no link between Caniço's fatal fall and the police assault has caused outrage among those present that night. "The authorities have transformed anger into hate," said one of his friends, ahead of a demonstration planned for this weekend. Elisa Perrigueur reports from Nantes.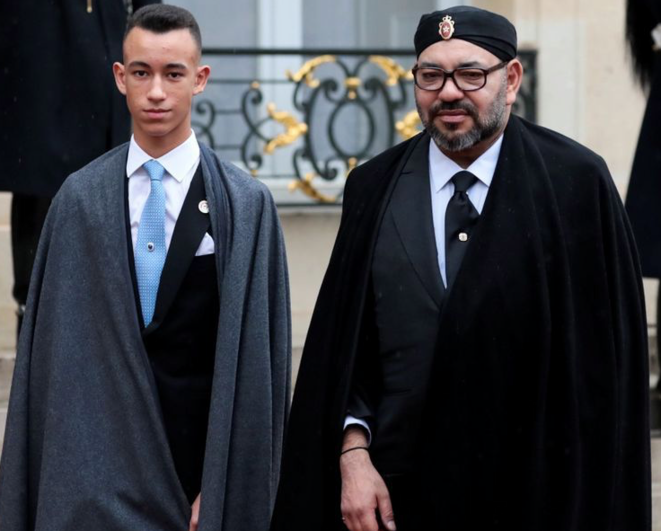 Moroccan King Mohammed VI (r) with his son Moulay Hassan during Armistice Day commemorations in Paris in November 2018. © Reuters
Moroccan King Mohammed VI this week celebrates the 20th anniversary of his reign. The 55-year-old monarch chose to avoid any ostentatious ceremonies, reflecting the sombre social climate in the country where, by his own admission, past policies for the country's development have proved "incapable of satisfying the pressing demands and growing needs of citizens". Rachida El Azzouzi and Ali Amar from Mediapart's Moroccan media partner Le Desk analyse the vast challenges facing the North African kingdom, prone to mounting social revolt, where Mohammed VI once represented a future of hope after the dark years of the reign of his father, Hassan II.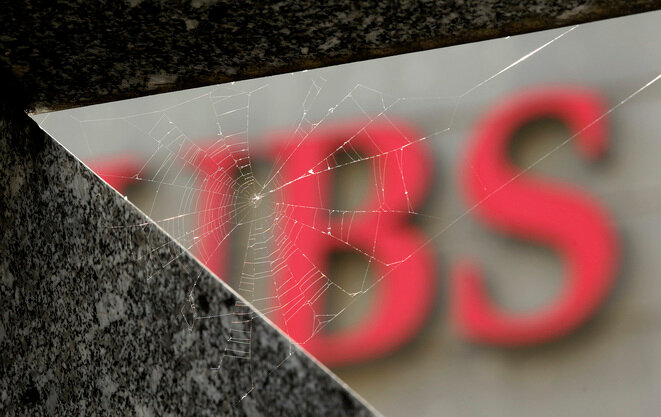 In a landmark decision for the Swiss banking sector, Switzerland's highest court on Friday ruled in favour of a request from the French tax authorities to gain access to the personal records of around 40,000 accounts held with Swiss bank UBS by French residents, and which are estimated to total assets of up to 11 billion euros.
François de Rugy leaving the environment ministry on July 17th 2019 following his resignation. © Reuters
Mediapart's revelations earlier this month of the use of public funds by French environment minister François de Rugy for his dinner parties and decorations of his grace and favour apartment led to his resignation last week. Amid accusations from some complacent quarters of a media 'witch-hunt', Mediapart's publishing editor Edwy Plenel sets the record straight here: the means, the residences, the funds and the personnel of France's institutions, he writes, do not belong to those elected representatives and members of government who are momentarily at the service of the state. By revealing the persistent lack of probity, Mediapart's investigations are firmly in the public interest.
French environment minister François de Rugy resigned on July 16th following Mediapart's revelations of his use of public funds to host with his wife grand dinner parties with fine wines and food when he was speaker of the National Assembly, and later to redecorate his grace and favour apartment as environment minister at a cost to the public purse of more than 60,000 euros. The revelations prompted two administrative inquiries, which were published on Tuesday. Far from the claims by the ex-minister, once an outspoken campaigner for greater transparency in public office, that he has been exonerated, their findings confirm the events and amounts reported in Mediapart's investigations.