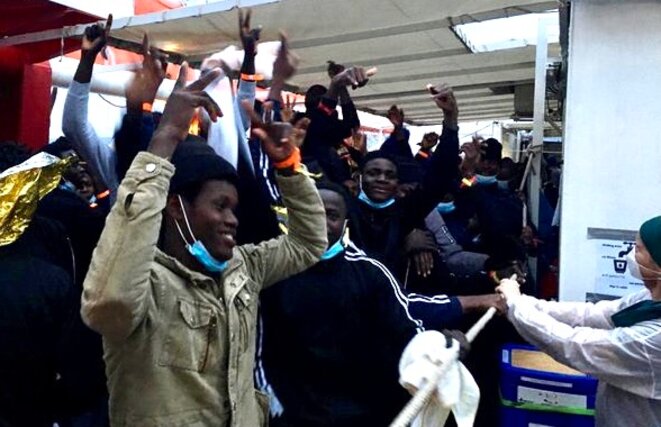 Migrants aboard the Ocean Viking celebrate the news after permission was granted to dock in Italy. © NB
The Ocean Viking, flagship of the French-based maritime humanitarian organisation SOS Méditerranée, was allowed to dock in Sicily on Monday after rescuing 374 migrants attempting, in overcrowded rubber dinghies, the hazardous crossing of the Mediterranean Sea from Libya to Europe. It was the first time the ship had been on a search and rescue operation since it was blocked for five months last year in an Italian port. Mediapart's Nejma Brahim was aboard the Ocean Viking for its two-week sortie, and reports on the tense last moments of its mission as it battled heavy seas between Malta and Sicily.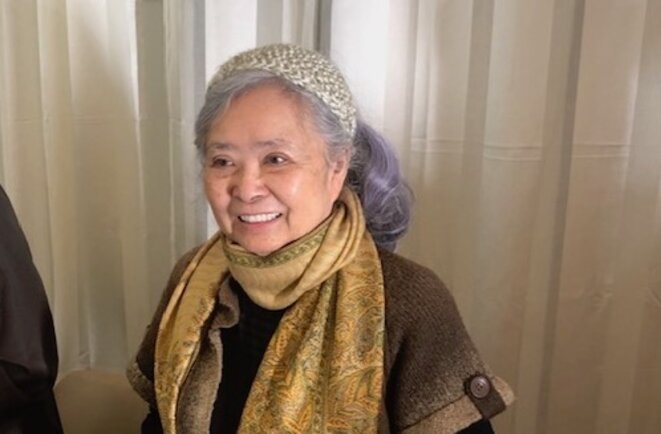 Trân Tô Nga at a press conference in Paris, January 21st 2021. © FB
A French court on Monday began hearing the case of Trân Tô Nga, a 78-year-old woman of joint Vietnamese and French nationality who fell victim to the herbicidal chemical cocktail known as Agent Orange, massively employed by US forces during the Vietnam War. Her civil complaint targets more than 20 US chemical firms for their part in the production of Agent Orange, to which almost five million of the Vietnamese population are estimated to have been, like herself, directly exposed, causing deaths, diseases and also malformations among their descendants. François Bougon reports on what Trân Tô Nga and her supporters hope will be an historic trial following the rebuttal of victims' complaints before US courts.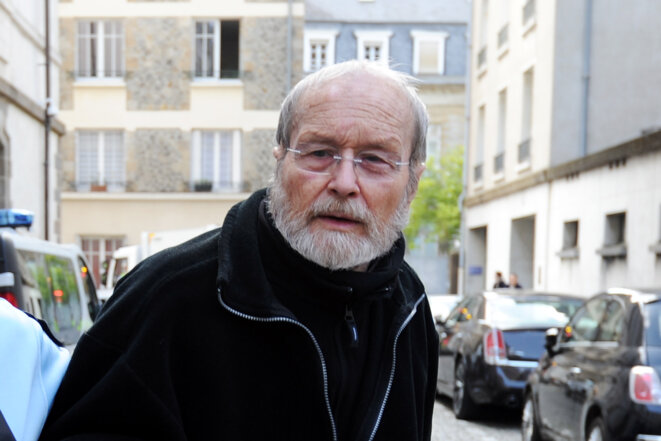 Maurice Agnelet, pictured on April 12th 2014, just minutes before he was sentenced to 20 year in jail for the murder of Agnès Le Roux. © JEAN-SEBASTIEN EVRARD / AFP
One of the most mysterious, high-profile murder mysteries in France over the past five decades was the disappearance without trace in 1977 of Agnès Le Roux, the 29-year-old heiress of one of the country's biggest casinos, the Palais de la Méditerranée in the Riviera city of Nice. In an extraordinary legal saga, her former lover, lawyer Maurice Agnelet, was acquitted of murdering her, after an initial case against him had been dropped, and twice found guilty. Last Tuesday, Agnelet, 82, died, apparently of a heart attack, shortly after he was released from prison on medical grounds. His death most certainly removes the last hope of ever knowing the truth of what really happened to Agnès Le Roux. Michel Henry reports on an enduring mystery.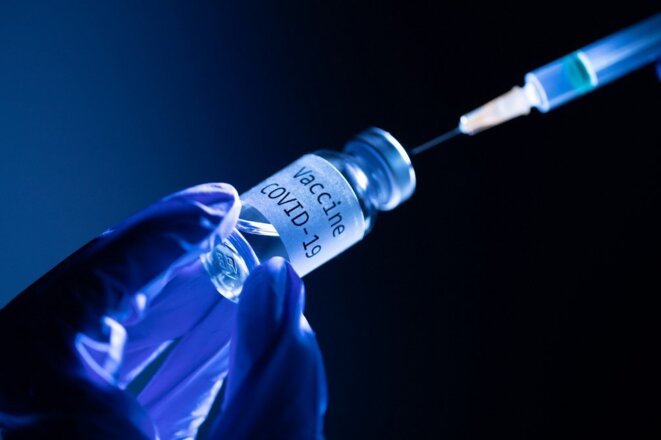 Covid-19 vaccines are competing in Europe in a multi-billion euro market. © AFP
The so-called "big pharma" groups are engaged in fierce competition to produce efficacious Covid-19 vaccines. While Pfizer-BioNTech and Moderna have gained widespread approval for their vaccines, that of France's flagship pharma group Sanofi, developed in partnership with UK drugs firm GSK, is seriously delayed after disappointing clinical tests. Some argue that Sanofi should serve the public interest and turn to producing the approved vaccines of its rivals, supplies of which are disrupted. But, as Rozenn Le Saint reports, the stakes are high and defeat would be costly in more ways than one.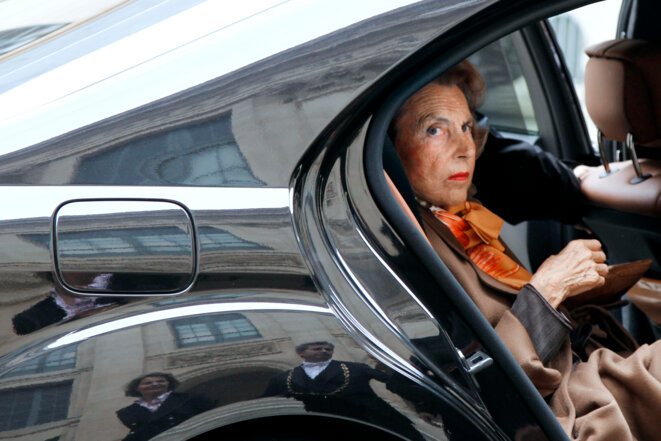 The late L'Oréal heiress and billionaire Liliane Bettencourt, pictured here in Paris in October 2011. © FRANCOIS GUILLOT / AFP
The European Court of Human Rights has found that the French state did not violate the principle of freedom of expression by imposing on Mediapart the censorship, in 2013, of 70 articles which revealed the vast criminal scandal of the so-called "Bettencourt affair", based on tape recordings made by billionaire Liliane Bettencourt's major-domo. Fabrice Arfi details the case.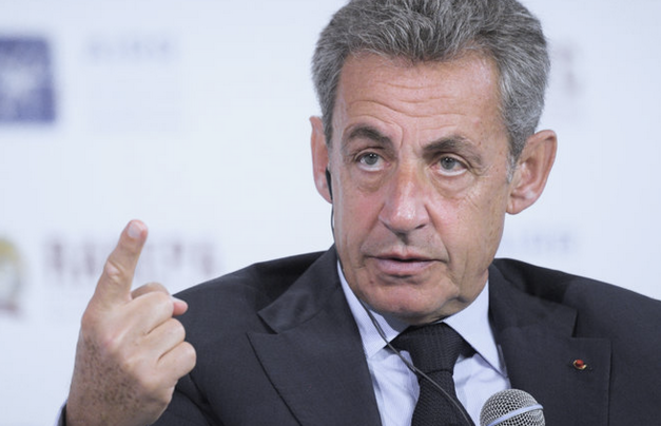 Nicolas Sarkozy, pictured here attending a conference in Moscow on January 16th 2020. © Evgeny Biyatov / Sputnik via AFP
The French public prosecution services on Friday confirmed they have opened a preliminary investigation into suspected "influence peddling" in relation to a 3-million-euro contract handed to former president Nicolas Sarkozy by Russian insurance services group RESO-Garantia in 2019. The group, one of the largest insurance companies in Russia, is owned by brothers Sergei and Nikolai Sarkisov, whose business dealings, including the sale of a third of its capital to French insurance giant AXA, have involved complex financial structures in tax havens. Yann Philippin and Antton Rouget report.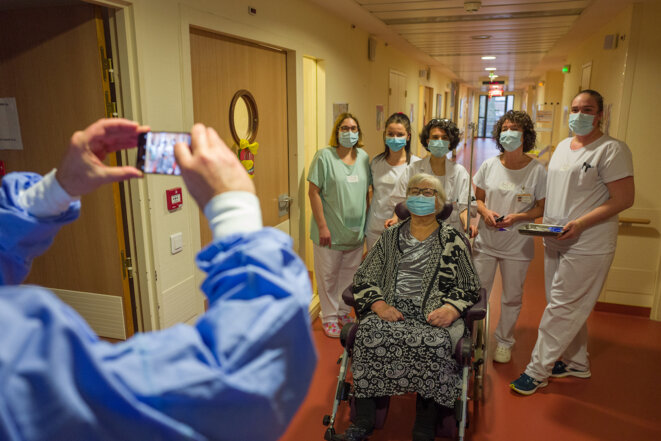 Régine, 71, became the first resident at the Garonne hospital in Toulouse to receive a Covid-19 vaccination, January 5th. © Frédéric Scheiber / Hans Lucas via AFP
The French government has announced a target of administering one million jabs of the Covid-19 vaccine by the end of January. Priority for the voluntary jab has been given to the elderly and healthcare workers, but it appears that a significant number of staff in the country's carehomes are refusing to be vaccinated over fears they have of potential side effects. Cécile Andrzejewski has been speaking to carehome workers across France about their scepticism, which they say is based on past incoherencies and U-turns in government policy to the coronavirus epidemic.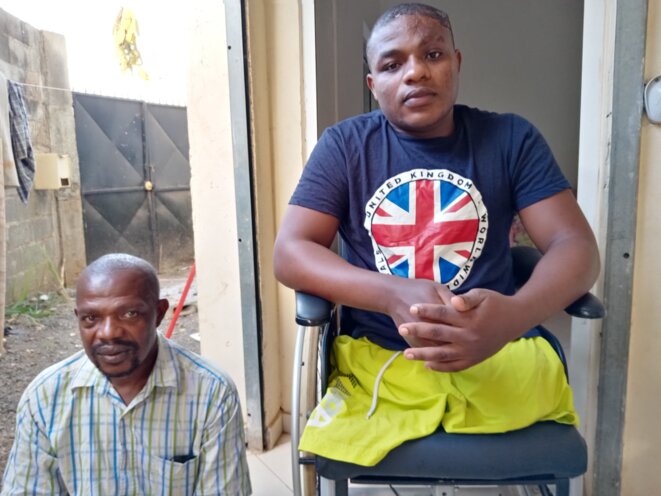 Having lost both legs when injured by a police boat while trying to get to Mayotte, Djassadi Farid now lives with the help of his father not far from the capital Mamoudzou. © JS
Violence is reaching unprecedented levels in the French overseas département of Mayotte in the Indian Ocean, prompted by the arrival of migrants from the neighbouring island nation of Comoros on makeshift boats. The result has been regular expulsions and repatriation of illegal migrants, clashes between the new arrivals and locals, and even riots. The situation has been exacerbated by the Covid crisis. Meanwhile the heavy-handed security response by the authorities in this small département has caused disquiet among local associations. Julien Sartre reports.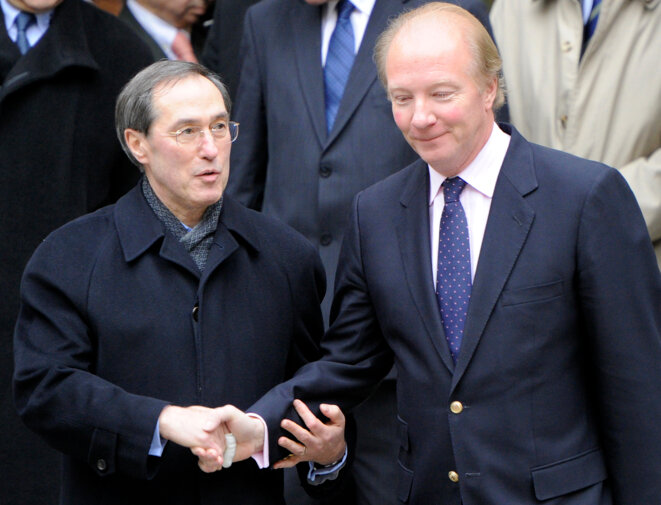 Key Sarkozy allies: Claude Guéant and Brice Hortefeux, in February 2011, at the Ministry of the Interior in Paris. © LIONEL BONAVENTURE/AFP
Two of former president Nicolas Sarkozy's closest allies, Brice Hortefeux and Claude Guéant, have recently been placed under formal investigation for "criminal conspiracy" over claims that the ex-head of state's 2007 election was part-funded by the Libyan regime. Mediapart can now reveal that during questioning by judges both men admitted to lapses in judgement in meeting a spy chief from Muammar Gaddafi's regime who was wanted by the French justice system after being convicted of a terrorist attack. Yet they deny there was any deal for the Libyans to help fund the election campaign. Both men also loyally continue to protect their former boss, who himself faces claims of criminal conspiracy and corruption in the case. Fabrice Arfi and Karl Laske report.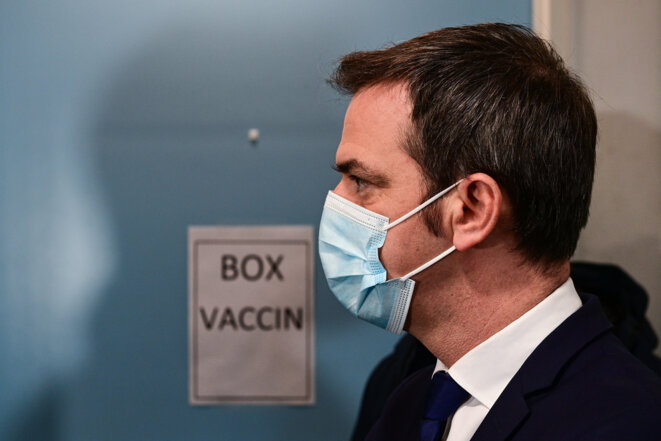 Health minister Olivier Véran in Paris on January 4th 2021. © MARTIN BUREAU / AFP
The initial slowness in the rollout of its vaccination campaign against Covid-19 has sparked a major political row in France. An investigation by Mediapart can now reveal that a failure of logistics prevented the Pfizer vaccine from being distributed more quickly. As with the earlier debacle over face masks, the Ministry of Health failed to react quickly enough to events and by the end of December had only managed to put in place 38 of the 113 special freezers needed to store the doses at low temperatures. At least three weeks were lost as a result, report Caroline Coq-Chodorge and Antton Rouget.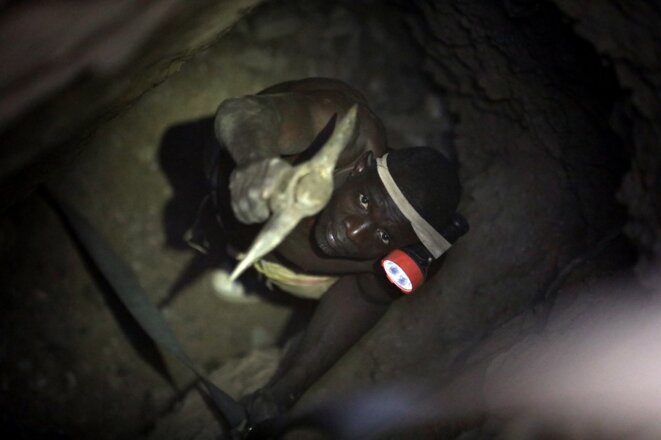 A gold mine in Nigeria in December 2019. © Kola Sulaimon/AFP
Around a quarter of the world's gold production is in Africa and extraction of the precious metal has been been stepped up as its price on world markets has increased. But a significant proportion of this mining is carried out illegally by small-scale miners and much of the gold then finds its way into the hands of criminal and armed groups across the continent before being sold in the Middle East. Fanny Pigeaud reports on attempts to clean up the sector through stronger regulations.
Comment la police a saboté la manifestation du 12 décembre 2020. Enquête vidéo. © Mediapart
Mediapart has gathered and analysed hundreds of videos taken during a demonstration staged in Paris on December 12th 2020 against the French government's controversial "global security" law. Our investigation shows the unlawful nature of dozens of police charges carried out that day. It also documents the arbitrary arrests of demonstrators, baton blows given for no reason and the misleading statements made by interior minister Gérald Darmanin, especially over the nature and outcome of the arrests made. Sébastien Bourdon, Camille Polloni, Antton Rouget and Antoine Schirer investigate.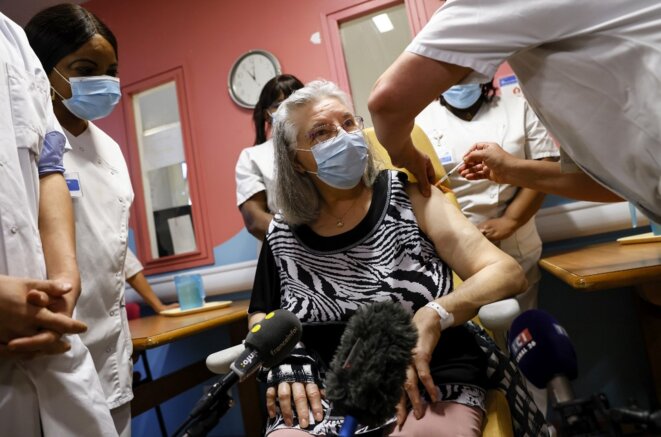 Mauricette M., aged 78, becomes the first French person to get a vaccine on December 27th 2020 at the René-Muret hospital at Sevran near Paris. © Thomas Samson / AFP
In his New Year's Eve address to the nation President Emmanuel Macron made clear his intention to speed up France's Covid vaccination programme, apparently stung by the country's slow performance compared with many others. Privately he is said to be angry at its "unwarranted slowness" and as a result the country is expected to step up its campaign this week. So far the number of vaccinations in France measures in the low hundreds compared with tens or hundreds of thousands - or even millions - in some other countries. Caroline Coq-Chodorge reports on the public mistrust that lies behind France's sluggish start in vaccinating its population.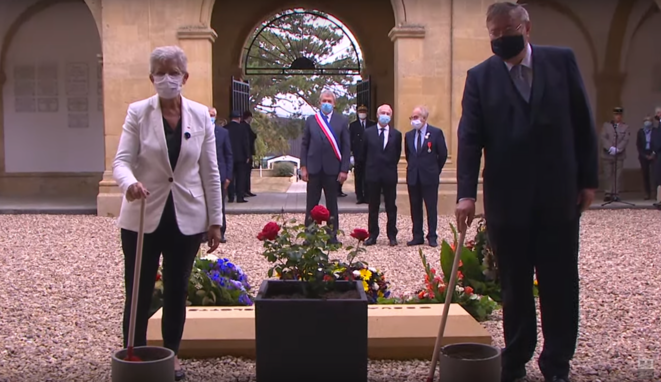 War veterans minister Geneviève Darrieussecq during a commeoration of the Franco-Prussian War at Gravelotte in north-east France, August 16th 2020. © Capture d'écran Youtube
The Franco-Prussian War of 1870-1871 was a dramatic event in both French and German history. In France it led to regime change and, some argue, created a thirst for revenge among some French people in the lead up to World War I. Meanwhile the Prussian-led victory was accompanied by the unification of Germany, which was officially proclaimed on French soil in January 1871. Here Nicolas Chevassus-au-Louis examines first how France has chosen to commemorate the 150th anniversary of this deeply-destructive war, and then interviews a German academic about how the conflict has been largely ignored on the other side of the River Rhine.