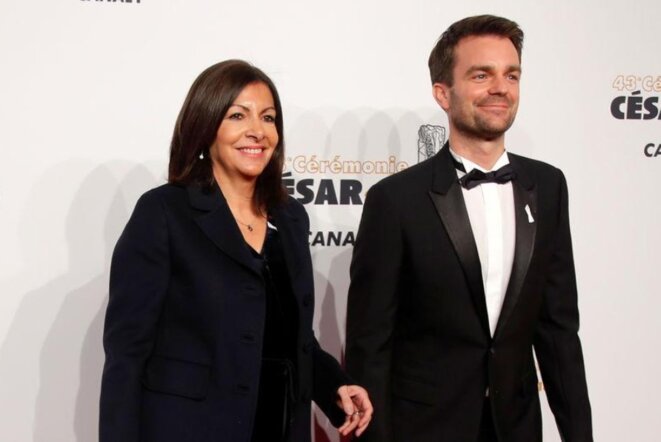 Paris mayor Anne Hidalgo with deputy Bruno Julliard in March 2018. © Reuters
The deputy mayor of Paris, Bruno Julliard, this week resigned from his post in a blistering attack on the French capital's socialist mayor Anne Hidalgo, for who Julliard had previously been a close political ally. It was the latest significant blow for Hidalgo who hopes to be re-elected to the prestigious and politically strategic post in 2020. In this detailed report, Pauline Graulle and Ellen Salvi went behind the scenes at the Paris City Hall to hear from insiders their divided opinions on Hidalgo's management of the riverside Hôtel de Ville, which increasingly appears like a ship taking on water.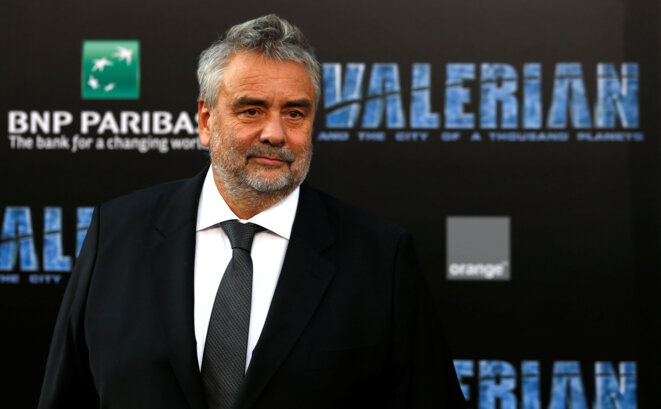 French cinema film producer and director Luc Besson. © Reuters
A woman who formerly worked as a casting director for French filmmaker Luc Besson and who has accused him of sexually assaulting her on several occasions has been questioned by Paris police investigating allegations of sex crimes by the 59-year-old producer and director, Mediapart can reveal. The investigations were launched in May by the Paris prosecution services after Belgian-Dutch actress Sand Van Roy accused Besson of raping her in a Paris hotel, which he has firmly denied.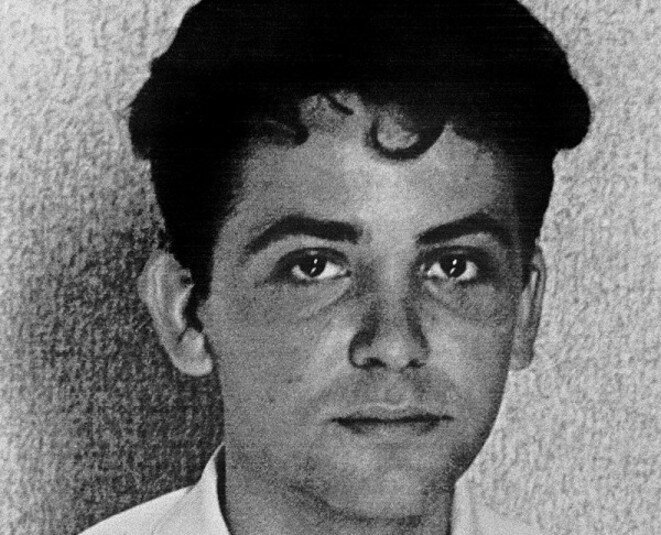 Maurice Audin, tortured and murdered by the French military. © DR
French President Emmanuel Macron on Thursday issued a landmark statement officially recognising for the first time the systematic use of torture by French forces during the 1954-1962 Algerian war of independence. The admission was made alongside a letter presented to the widow of Maurice Audin, a 25-year-old mathematician and militant for Algerian independence who disappeared after his arrest by the French military in 1957, and who Macron acknowledged had died after he was tortured in detention. Mediapart publishing editor Edwy Plenel sets out here why the move is as historically significant as the recognition in 1995 by then president Jacques Chirac of the responsibility of France in the deportation of Jews to German death camps during WWII, and why it may herald a reconciliation of sorts after six decades of denial.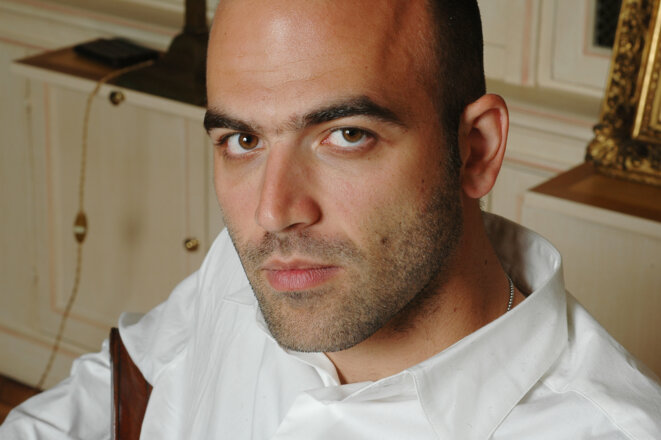 Threatened but not silenced: Roberto Saviano. © C. Hélie
Italian journalist, author and essayist Roberto Saviano is best known outside of his country for his 2006 book Gomorrah, a detailed investigation exposing the activities of the Neapolitan mafia. It earned him worldwide acclaim, both for his journalism and his considerable courage, while the Camorra crime syndicate placed a price on his head. He has lived under permanent police protection ever since. But Saviano, 38, has also become a thorn in the side of Italy's far-right interior minister (and deputy prime minister), Matteo Salvini, whose xenophobic, anti-migrant policies he regularly denounces – which alarmingly prompted Salvini to threaten to remove Saviano's police protection. In this interview with Mediapart, Saviano details his appraisal of the Italian political scene and of Salvini, and slams European Union policies on immigration which he says has fuelled the rise to power of extremists.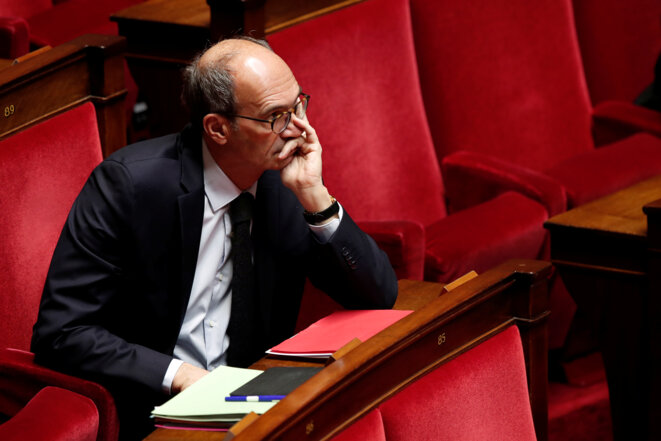 Senior conservative MP Éric Woerth in the National Assembly on November 15th, 2017. © Reuters
The former minister and current senior Member of Parliament Éric Woerth has been questioned by judges investigating claims that Nicolas Sarkozy's 2007 presidential election campaign was funded by Muammar Gaddafi's Libyan regime. Woerth, the treasurer of that campaign, sought to play down his role in handling envelopes stuffed full of cash at the election campaign headquarters. But according to a transcript of his evidence, seen by Mediapart, Woerth's explanations weakened his own defence. Fabrice Arfi and Karl Laske report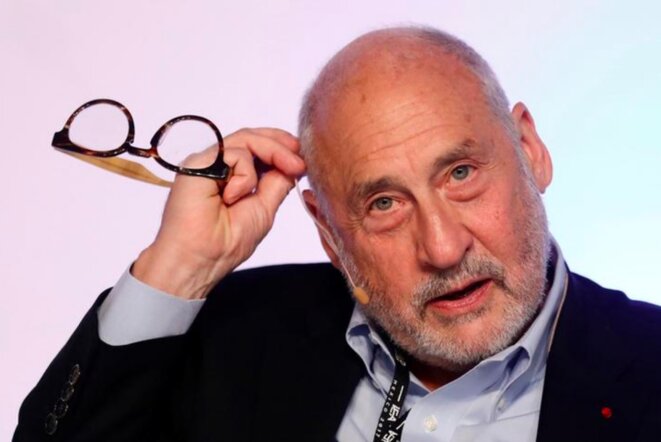 Joseph Stiglitz in Mexico, June 2017. © Reuters
In an interview with Mediapart the celebrated Nobel Prize winner for economics, Joseph Stiglitz, says he is worried about the continuing pursuit of austerity policies in the Eurozone. The economist say he is concerned, too, about President Donald Trump's policies and the explosion in inequality since the financial crisis of 2008. More than ever, he tells Mediapart, there is a need for wages to rise, for better regulation of the financial world and for a war on huge "monopolies". Mathieu Magnaudeix reports.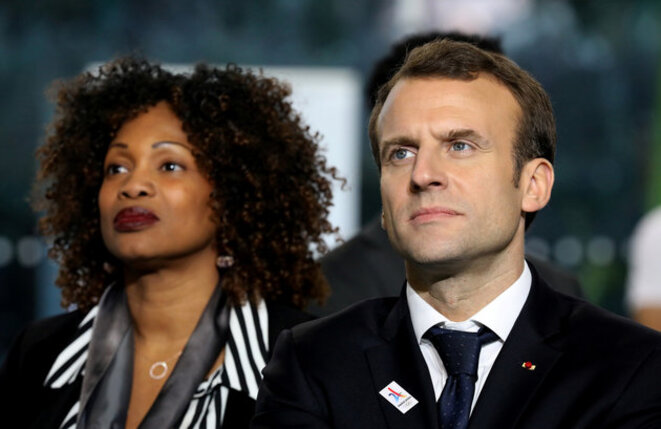 Former sports minister Laura Flessel with President Emmanuel Macron. © Reuters
When the former fencing champion Laura Flessel resigned as sports minister earlier this week her departure was initially put down simply to "personal reasons". Later it emerged that she and her husband face a possible investigation over tax fraud in relation to a company they own. The government, however, has refused to say when it first became aware of possible issues over the minister's tax affairs. Antton Rouget investigates.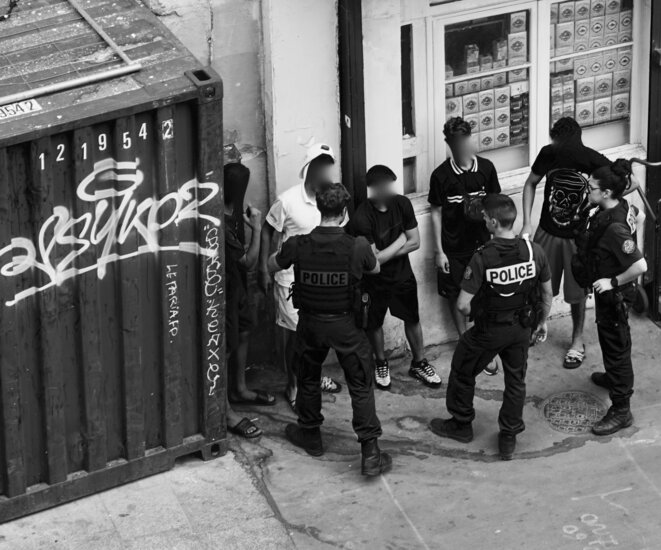 Police intervene in an altercation between Moroccan youths and a local trader in the Goutte d'Or district of Paris, July 2018. © Rachida El Azzouzi
Dozens of Moroccan youths roam the Goutte d'Or district of Paris, where they are both the authors and victims of violence and have been making life a misery for local inhabitants. Unable to cope, over the summer the French authorities called on Moroccan police officers to help arrange possible repatriation of some of the youngsters. Rachida El Azzouzi and Mathilde Mathieu report on a policy that has alarmed some local support groups.
After the resignation of his high-profile and popular environment minister – which exposed the gulf between the presidency and wider society – President Emmanuel Macron made a declaration and a decision which then widened that gap still further. The decision was the nomination of a close friend, the writer Philippe Besson, as France's consul general in Los Angeles. The declaration was his criticism of his own people as "Gauls who are resistant to change". Mediapart publishing editor Edwy Plenel looks at what these recent episodes say about the state of France's outmoded presidential system.
Villers-Cotterets, north-east of Paris, in March 2017, Emmanuel Macron, accompanied by Alexandre Benalla, visits the town where writer Alexandre Dumas was born. © Reuters
Paris prosecutors have refused to broaden the scope of the investigation of the Alexandre Benalla affair into claims that evidence in the case was concealed. This is despite the fact that, according to documents seen by Mediapart, President Emmanuel Macron's former security aide himself claimed that he had arranged for evidence to be hidden. The affair concerns claims – backed by video footage – that Benalla and another official unlawfully took part in the arrest of a May Day demonstrator in a Paris park earlier this year. Pascale Pascariello, Fabrice Arfi and Karl Laske report.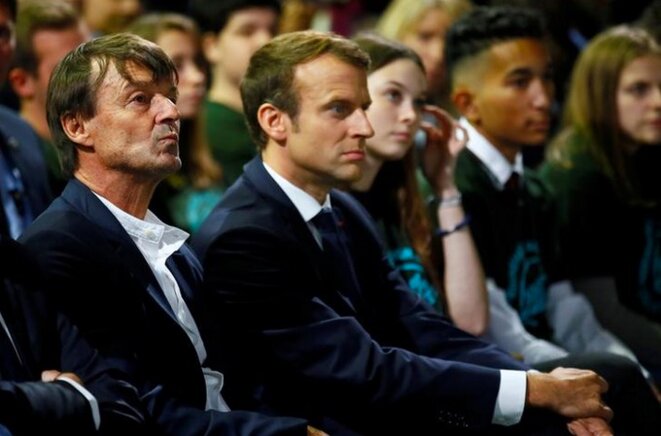 Nicolas Hulot and President Emmanuel Macron in October 2017. © Reuters
The Benalla affair, which involved the French president's security aide, caused political damage to Emmanuel Macron at the start of France's summer break. The head of state hoped that the post-holiday resumption of political daily life would allow him to regain control of events. But following the shock resignation of his high-profile environment minister Nicolas Hulot, and with economic growth in France set to be lower than forecast this year, Macron seems once again at the mercy of events. Ellen Salvi analyses the French president's woes.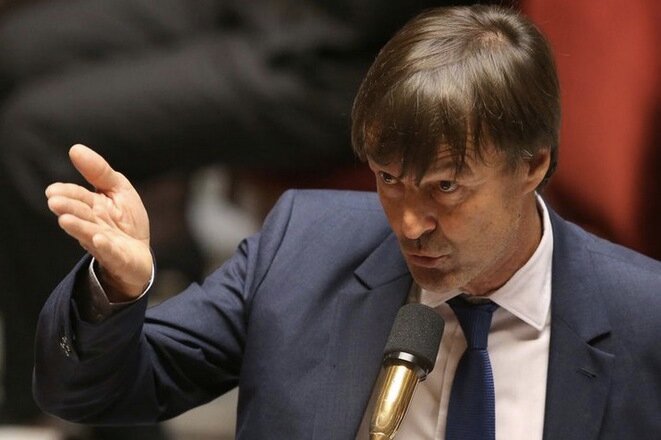 Nicolas Hulot addressing French parliament in September 2017. © Stéphane Mahé/Reuters
French environment minister Nicolas Hulot dramatically resigned from government on Tuesday, announcing his surprise decision during a live radio interview. Mediapart publishing editor Edwy Plenel argues here that it represents a salutary electroshock that highlights the impasse of economic policies leading to an ecological catastrophe, and also puts an end to the illusion that the will of a supposedly providential man alone can bring about a sudden turnaround in approach to environmental issues. Hulot's resignation, he says, resonates as a call for society to mobilise itself in favour of a veritable political alternative.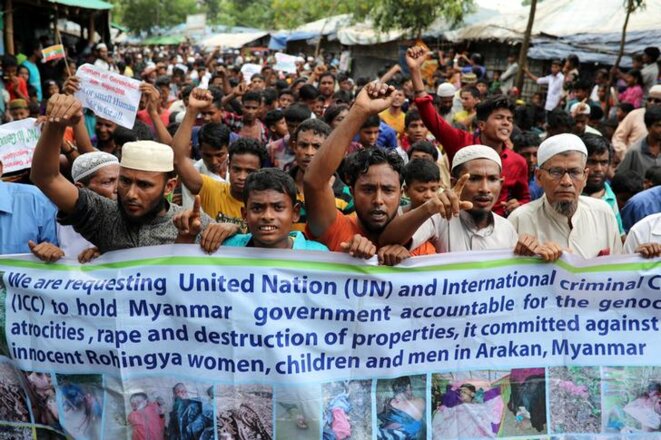 Displaced Rohingya demonstrating in a refugee camp in Bangladesh on August 25th. © Reuters
A United Nations report has called for Myanmar's military to be investigated for genocide against the Rohingya people and for crimes against humanity in the treatment of minority groups in the country. The news follows demonstrations this weekend calling for UN action over the crisis by tens of thousands of Rohingya in refugee camps in Bangladesh, where more than 700,000 of the stateless Muslim people have fled since they became the target of a campaign of killings and repression launched in August 2017. As Guillaume Pajot reports from Myanmar, the persecution of Muslims is not limited to the Rohingya, but is widespread in the country whose de facto leader, Nobel Peace Prize laureate Aung San Suu Kyi, is accused of doing little to prevent.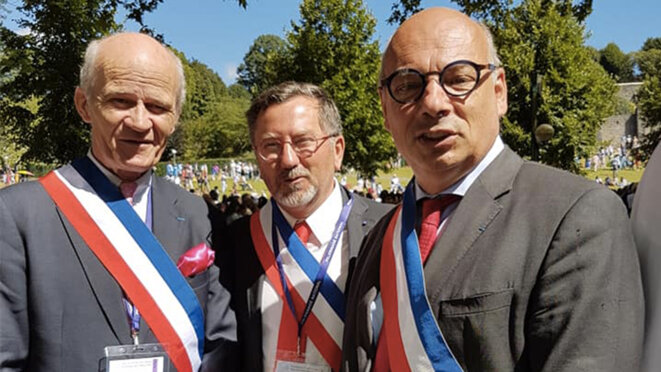 Conservative councillors attending Catholic ceremonies in Lourdes wearing their official sashes. © Facebook
The French constitution sets out that "France is an indivisible, secular, democratic and social Republic", and the country's strict laws upholding the secular nature of the state and its institutions, including a ban on the wearing of religious dress and symbols in state educational establishments or by public employees, have been at the centre of tensions with members of the Muslim community. But a recent incident involving members of the council of the south-west city of Toulouse demonstrate that for some politicians, the rules of secularity are bendable according to one's religion. Emmanuel Riondé reports from Toulouse.