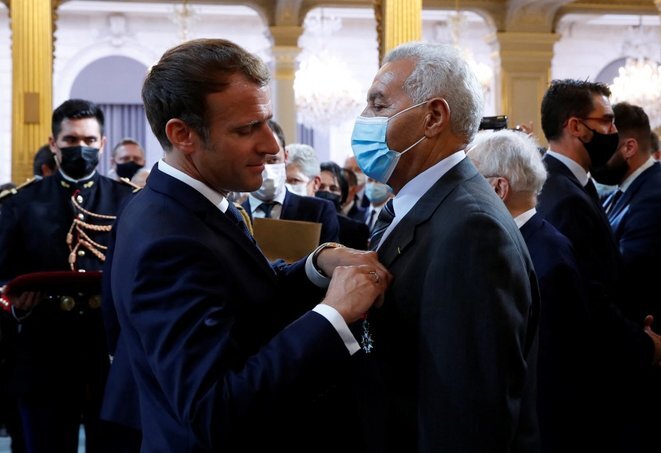 President Emmanuel Macron awarding Harki veteran Salah Abdelkrim the Légion d'honneur, September 20th 2021. © Gonzalo Fuentes / Pool / AFP
French President Emmanuel Macron has announced his government will soon present draft legislation to allow for the payment of compensation to the Harki community, in recognition of "the dereliction" of the French state's duty towards them. The Harkis were the Algerian paramilitary who fought under the orders of the French army during the Algerian War of Independence. About 90,000 of the auxiliaries and family members fled to France to escape imprisonment and executions after Algeria gained independence in 1962. More than half of them were kept for decades in camps in dire conditions, abandoned by successive governments. Rachida El Azzouzi reports.
"Le livre de Maître Mô" de Jean-Yves Moyart.
French lawyer Jean-Yves Moyart attracted tens of thousands of regular readers to a blog he ran, beginning in 2008, in which he detailed his experiences of the everyday functioning and failings of the justice system in France, the often severe treatment meted out to the socially modest, and the difficulties of his job. The runaway success of his blog led to the publication of extracts in a book released in 2011. Now, following his death from cancer earlier this year, a new selection of his writings appear in a book published this month, reviewed here by Mediapart's legal affairs correspondent Michel Deléan.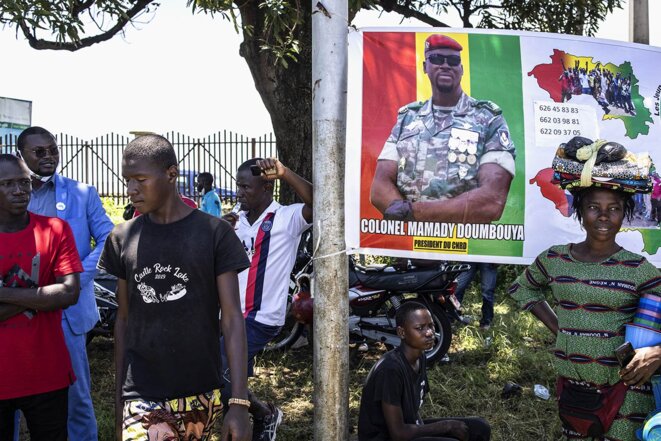 © Photo John Wessels / AFP
The military coup in Guinea earlier this month was the latest of eight over recent years in West Africa, and notably in countries that are former French colonies. Meanwhile, regimes in the region are introducing ever tighter restrictions on public freedoms, and the divide between populations and their governments is growing. African affairs correspondent Rémi Carayol reports.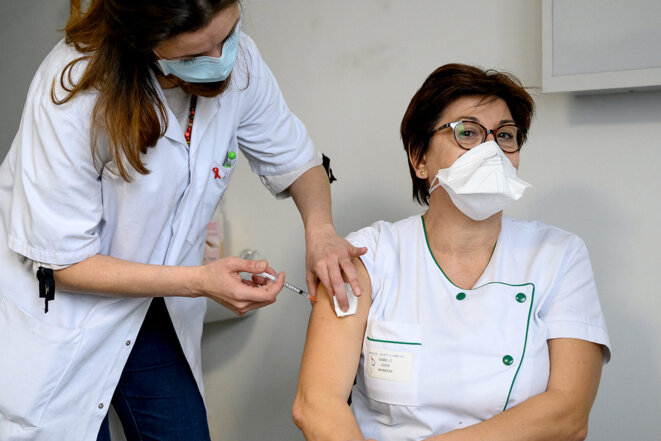 A nurse at the Saint-Camille hospital at Bry-sur-Marne east of Paris gets a dose of the Pfizer-BioNTech vaccine on January 8th 2021. © Photo Bertrand Guay / AFP
September 15th 2021 was the deadline for all healthcare professionals and many other workers in France to be fully vaccinated against Covid-19. The list of those subject to mandatory vaccination includes non-medical staff in hospitals, gendarmes, firefighters, ambulance staff and home carers. Those who fail to comply by the deadline will face being suspended without pay. As today's deadline loomed, hospitals were trying to persuade the last remaining reluctant staff members to get their vaccinations. Many in the medical profession, while fully supporting vaccination, see the obligatory nature of the injections as a major policy failure. Caroline Coq-Chodorge spoke to some involved in this last-minute race for vaccination.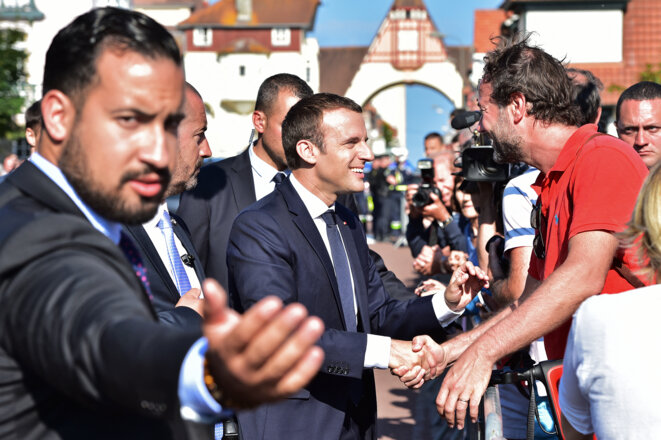 Alexandre Benalla and Emmanuel Macron at Le Touquet in northern France, June 2017. © CHRISTOPHE ARCHAMBAULT / AFP
On Monday September 13th 2021 President Emmanuel Macron's former bodyguard and security adviser Alexandre Benalla stood trial following an incident in 2018 when he was filmed assaulting protestors at a demonstration. In addition to assault, Benalla is also accused of interfering in the operation of the police without lawful excuse, of forgery and using a false instrument in relation to a diplomatic passport and unlawfully carrying a firearm. In this op-ed article Mediapart's Fabrice Arfi argues that the importance of the Benalla case goes beyond the conduct of the president's trusted bodyguard and adviser. He says that the high-profile affair, and in particular a speech that the president gave just one week after it was revealed in the press, showed the world there is something quite illiberal about Emmanuel Macron.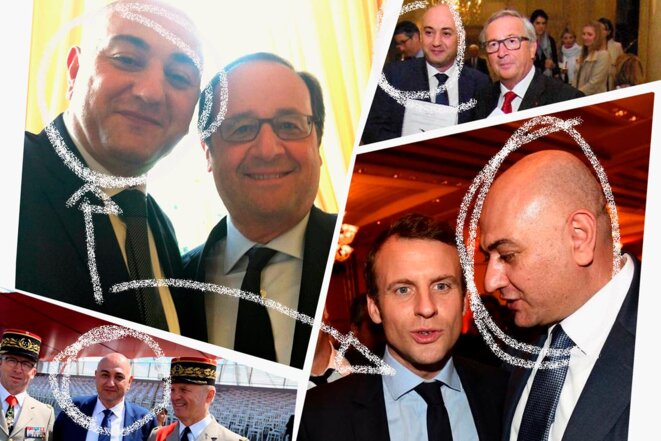 Mohamad Izzat Khatab with François Hollande, Emmanuel Macron, former European Commission boss Jean-Claude Juncker, and former chief of the defence staff in France General Jean-Louis Georgelin. © Photomontage Mediapart
He has been variously described as a "billionaire, a "peacemaker" and a key figure in "inter-faith dialogue". For ten years French political and religious leaders have rolled out the red carpet for Mohamad Izzat Khatab, a Syrian businessman whose past is shrouded in mystery. According to an investigation by Mediapart, this fan of selfies taken with the rich and powerful has just been placed under investigation in relation to a vast fraud case. Antton Rouget reports.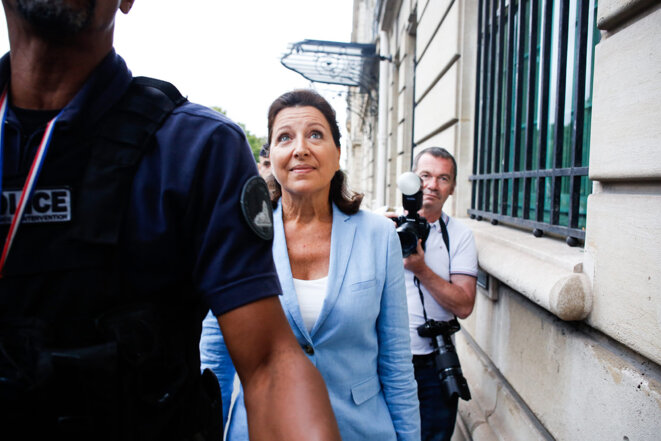 Former health minister Agnès Buzyn on Friday September 10th 2021, arriving for questioning by examining magistrates from the Cour de justice de la République. © Sebastien Calvet / Mediapart
The former French health minister Agnès Buzyn was placed under formal investigation on Friday September 10th for "putting the lives of others in danger" during the Covid-19 pandemic. Prosecutors also named her as an "assisted witness" - a half-way status between that of a witness and a potential suspect - in relation to allegations of "failing to fight a disaster". The investigation into Buzyn, who stepped down as health minister in mid-February 2020 as the epidemic was gaining speed in the country, came after numerous legal complaints lodged by private individuals and groups. The news, which will once again shine a spotlight on the French government's initial handling of the epidemic, comes just months before President Emmanuel Macron is set to seek re-election in the 2022 presidential election. Sarah Brethes, Caroline Coq-Chodorge and Antton Rouget report.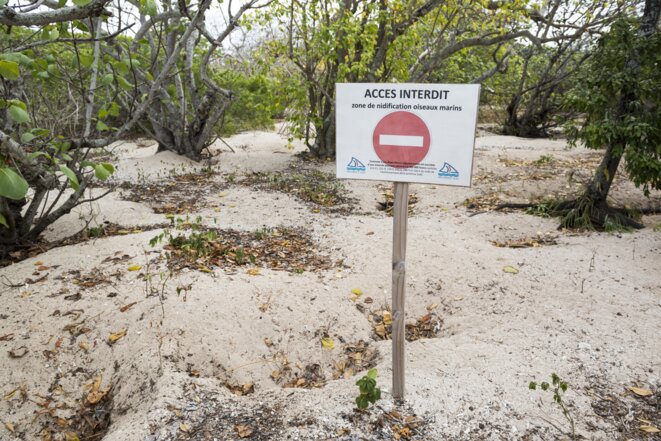 Marine park at Tenia Island in New Caledonia in the South Pacific. © Photo Nicolas-Alain Petit / Biosphoto via AFP
The International Union for Conservation of Nature, which is currently holding its annual conference at Marseille in the south of France, has hit the headlines for its latest update on the number of animal species which face imminent extinction on the planet. But there are some experts who query whether the NGO's conserving strategy of preserving species in designated areas such as natural parks is the right one. Mediapart spoke with French geographer Estienne Rodary who argues that this modernist and colonial approach to the environment has become outdated in an inter-connected world. He says that the issues of biodiversity and climate change are interlinked and that when it comes to conserving nature the "carbon cost" of any policies needs to be taken into account. Amélie Poinssot reports.
© Photo-Illustration Sébastien Calvet / Mediapart avec Miguel Medina / AFP
The trial relating to the deadly wave of terror attacks that struck Paris on November 13th 2015 gets under way this Wednesday September 8th. During a hearing scheduled to last nine months, the 20 defendants will be tried over their role in attacks that left 130 dead, hundreds more wounded and many grieving families. Matthieu Suc sets the scene for a trial that is exceptional both in its scale and nature.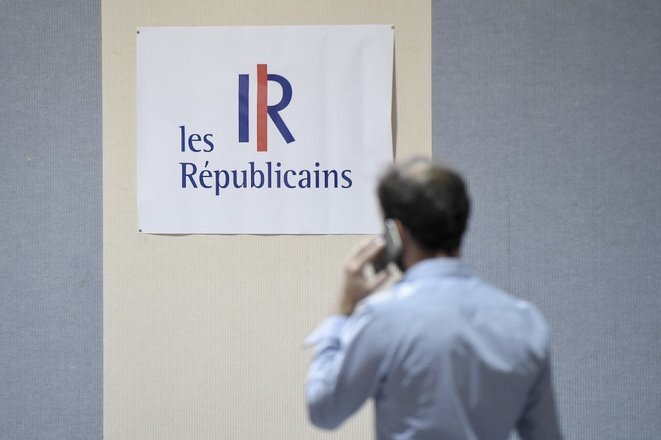 © Sebastien Salom-Gomis / AFP
Ahead of next year's presidential elections, France's conservative party, Les Républicains, has yet to choose its candidate to stand against a widely expected, although as yet unannounced, re-election bid by Emmanuel Macron. But the party has now published its policy programme. Ilyes Ramdani reports.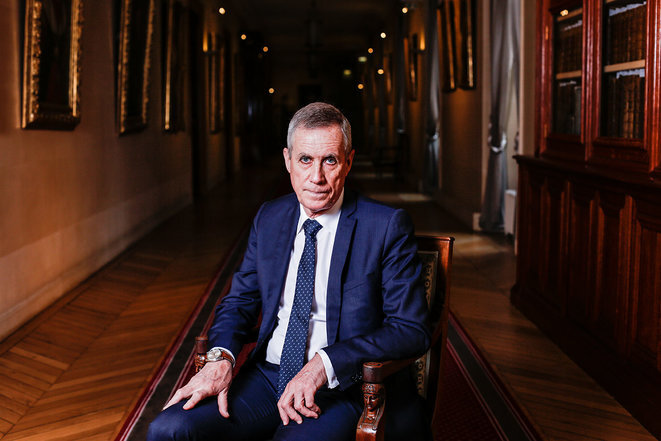 François Molins, June 2021. © Photo Sébastien Calvet / Mediapart
The trial of 20 people accused of various roles in the series of terrorist attacks in Paris during the evening of November 13th 2015, which claimed the lives of 130 people and wounded more than 400 others, opens on Wednesday. In this interview with Mediapart's Matthieu Suc, the public prosecutor then in charge of the investigations, François Molins, recalls the night of the attacks, the aftermath and distress for victims' families, and reflects on the successes and failures of France's efforts to counter terrorism.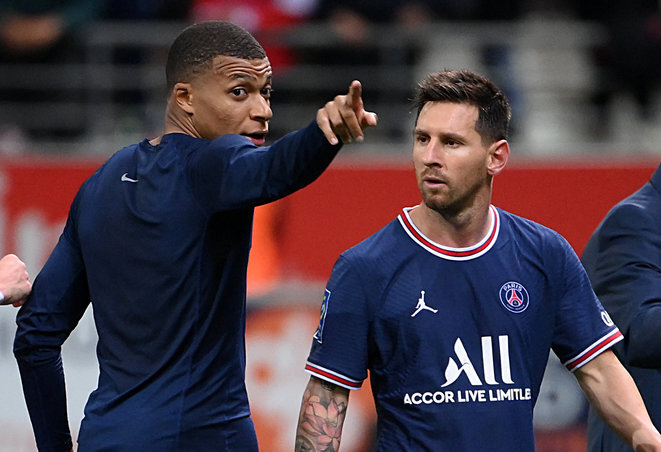 Kylian Mbappé and Lionel Messi at PSG's Ligue 1 match against Reims, August 29th. © Franck Fife / AFP
With its signing of Argentine superstar Lionel Messi this summer, and its money-no-object refusal to agree the 180-million-euro transfer to Real Madrid of its French star forward Kylian Mbappé, football club Paris Saint-Germain's Qatari owners, apparently immune to the financial effects of the Covid-19 crisis, once again demonstrated their unbridled ambitions in diplomacy through sport. As Jérôme Latta reports, the backdrop is the ever more deregulated structure of European football.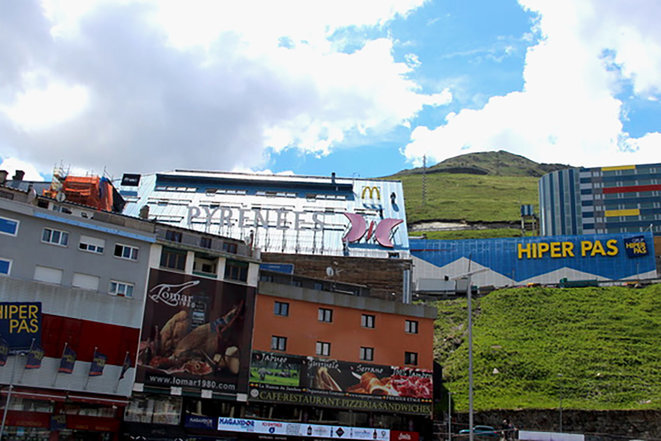 Shops in the Andorran town of El Pas de la Casa enjoy brisk year-round business with customers and smugglers attracted by its low VAT rates. © Photo Emmanuel Riondé pour Mediapart
The Pyrenees mountains separating France and Spain have long been a crossing route for smugglers of all kinds of wares, which today range from cigarettes to elvers. But the 623-kilometre-long border between the two countries, definitively traced in 1866, has also never been a barrier for the centuries-old exchanges, local alliances and regulations established between the communities living on either side. Emmanuel Riondé reports. 
Members of the Islamic State group's Afghan branch, IS-K, paraded after being taken prisoner by government forces in Afghanistan in 2017. © Zabihullah Ghazi / ANADOLU AGENCY via AFP
The US military has said its airstrike on Sunday on a vehicle in Kabul has prevented a new attack on the capital's airport by the Afghan branch of the so-called Islamic State (IS) group who claimed responsibility for last Thursday's suicide bombing there which left an estimated 170 people dead. But just who are the Afghan IS branch, known as the IS-K? Jean-Pierre Perrin details their history, beginning in 2014 when Pakistani jihadists crossed into Afghanistan and soon became a rival for the Taliban.