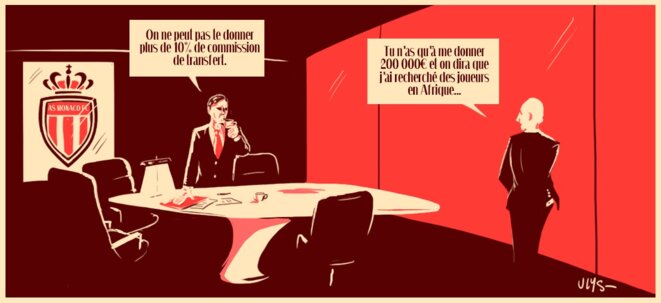 "Not allowed to pay more than 10% on agents' commissions? Just give me 200,000 euros as a scout for players in Africa". © Ulys
In order to get around the financial regulations imposed by France's Professional Football League, which is responsible for managing and overseeing the proper conduct of clubs in the country's top two football divisions, AS Monaco developed a system of private agreements, which are legally uncertified deals, with players and their agents. The scheme involved not only agent's commissions disguised as so-called "scouting agreements" but also, the evidence from Football Leaks documents suggest, a friendly match that was never played between AS Monaco and Manchester United about which neither club agreed to comment upon.
An individual close to Prince Albert II of Monaco received a hefty commission after sportswear company Nike signed a sponsorship contract with football club AS Monaco. According to documents consulted by Mediapart, during the negotiations the intermediary suggested that the prince, a member of the International Association of Athletics Federations, would "lend his support" for the candidature of the Oregon state city of Eugene, with which Nike is closely associated, to host the world athletics championship. Which it will, in 2021. Prince Albert firmly denies giving "any voting instructions".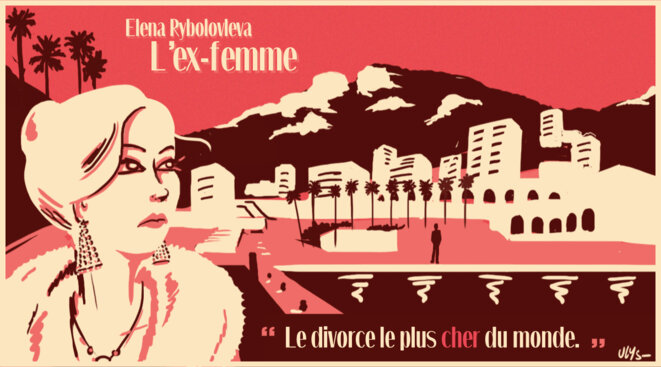 Elena Rybolovleva's petition for 'the most expensive divorce in history' was a high-stakes battle over Dmitry Rybolovlev's immense fortune. © Ulys
In 2014, at the height of a bitter divorce battle with his wife of 23 years, Elena Rybolovleva, Russian multi-billionaire Dmitry Rybolovlev organised the arrest of his wife when she travelled to Cyprus, where much of his fortune is placed, to discuss a settlement with him. The oligarch is close to high-ranking figures in Cyprus, and the circumstances of the arrest were, at the very least, highly unusual, while confidential messages swapped at the time by Rybolovlev's aides spoke of secret meetings with a man called "our friend", and a "president". In this third report in a seven-part series of investigations into the oligarch's activities, Mediapart unveils the disturbing background to Elena Rybolovleva's arrest.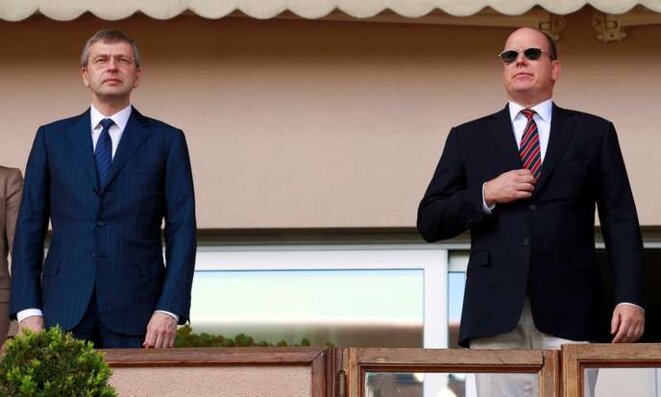 Dmitry Rybolovlev (left) with Prince Albert II of Monaco, May 4th 2013. © Reuters
When Russian billionaire Dmitry Rybolovlev took control of AS Monaco in 2011, he had not only offered himself a football club, he had secured himself a base from where he began spinning a web of influence in the Riviera micro-state, including around Monaco's royal family. In this second of a seven-part series of investigations into the oligarch's activities, Mediapart lifts the lid on a developing scandal shaking the Rock.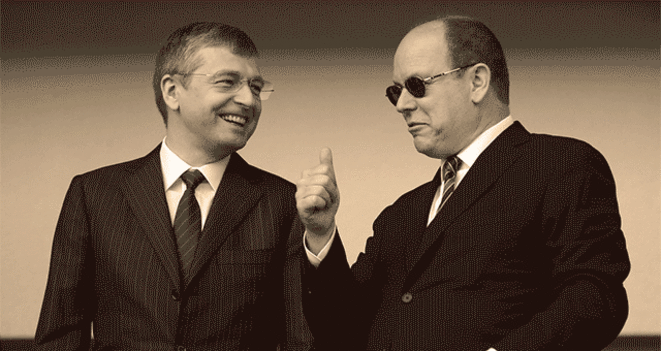 Dmitry Rybolovlev (left) with Prince Albert II of Monaco. © Reuters
Russian billionaire Dmitry Rybolovlev bought football club AS Monaco in December 2011. But the man whose assets include a Greek island, luxurious properties worldwide including a Palm Beach mansion bought from Donald Trump, an Airbus, and a vast collection of artworks, had set his eyes on offering himself much more – namely, a country. This investigation is the first in a series of seven Mediapart reports into the activities of the oligarch, based partly on documents from the Football Leaks data files.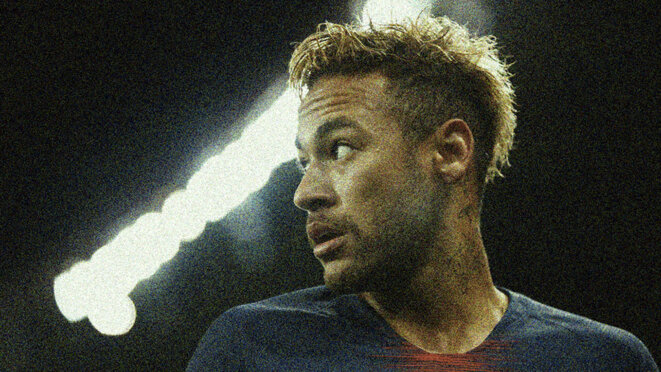 Neymar da Silva Santos Júnior, better known as Neymar Junior. © Reuters
Documents from Football Leaks lift the lid on the real cost and the dealings behind the record-breaking transfer in the summer of 2017 of Brazilian football star Neymar from FC Barcelona to Paris Saint-Germain (PSG). Revealed here by Mediapart, they tell of massive commission payments, up-to-the-wire negotiations that almost collapsed amid a tetchy moment of bluff, tax dilemmas and the club's suspicions that some of those accompanying the player to Paris were in undeclared employment. Meanwhile, despite the capture of one of the world's most celebrated players, the transfer appears to represent a financial abyss for PSG.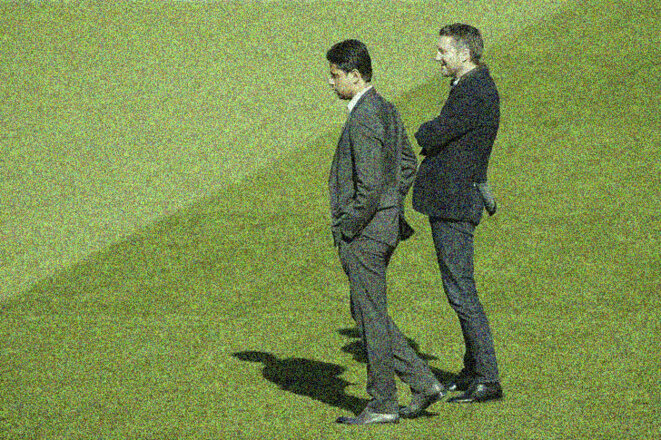 Former PSG sporting director Olivier Létang (right) with the club's president Nasser Al-Khelaïfi. © Reuters
Talent scouts for French club PSG were required to detail the ethnic origins of potential youth recruits as an essential criterium in the club's selection of players in a blatant discrimination policy that lasted over several years until this spring, Mediapart can reveal. As a result, a youngster now considered to be one of France's most promising players was disregarded by PSG on the grounds of his black skin.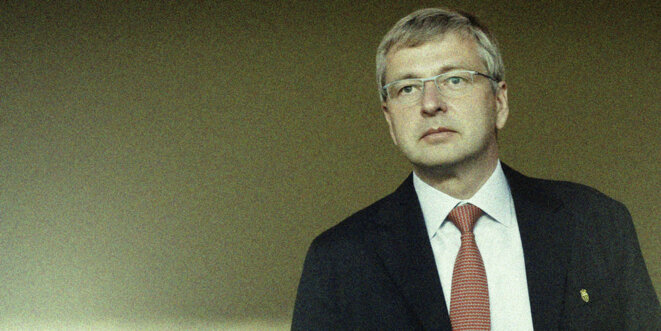 Russian billionaire Dmitry Rybolovlev, president and majority shareholder of AS Monaco. © Reuters
In December 2011, Russian billionaire Dmitry Rybolovlev, with an estimated wealth of about 6.8 billion dollars from his interests in potassium fertiliser production, bought a two-thirds share in AS Monaco, the football club based in the tiny French-controlled Riviera principality of Monte Carlo, where he resides. Mediapart can reveal that his grand ambitions for the club, which plays in France's top-flight division, Ligue 1, saw him attempt to hide his massive and illegal funding of the team behind a supposed marketing contract involving an offshore structure of companies in the British Virgin Islands and Hong Kong. But his chosen partner in the scheme finally pulled out, threatening a "neutron bomb" of revelations, while the governing body of European association football, UEFA, was to turn a blind eye to the deal.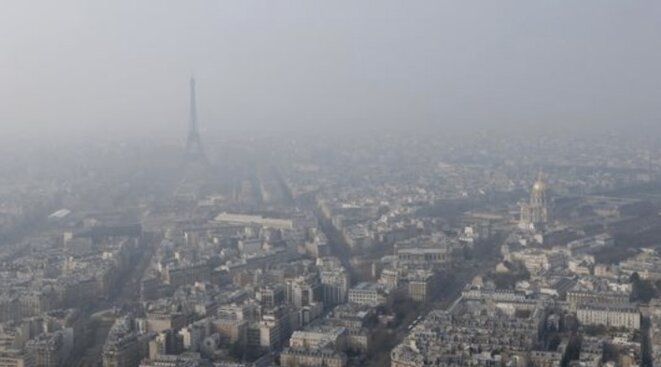 Paris, March 18th, 2015. © Reuters
The French government is shortly due due to announce its plans on energy use and carbon dioxide emission reductions to be implemented up to 2028. Environmental groups are worried the country is set to reduce its ambition on emissions targets and on the decommissioning of its nuclear power stations. Figures meanwhile show that Paris is not currently meeting its existing carbon emission commitments, a revelation that comes just weeks before the next climate change summit, COP24, takes place in Poland. Christophe Gueugneau reports.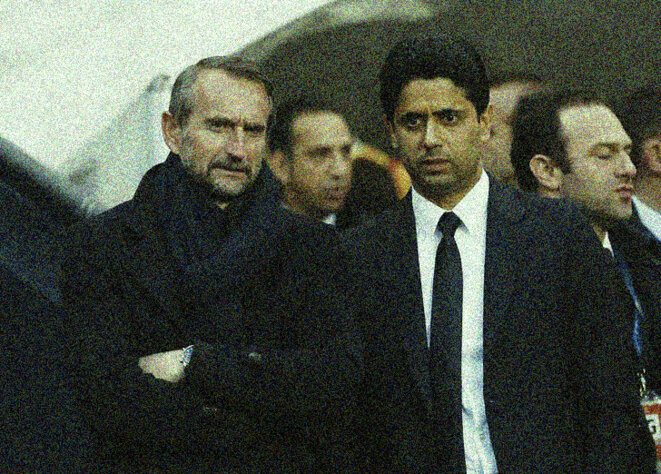 PSG general manager Jean-Claude Blanc (left) with the club's president Nasser Al-Khelaifi. © Reuters
Over several years, Qatar injected 1.8 billion euros into French football club Paris Saint-Germain (PSG) in a massive breach of the Financial Fair Play regulations of European association football's governing body UEFA. Mediapart reveals here the background to the affair and how the then president of UEFA, Michel Platini, and his secretary general, Gianni Infantino, who is now president of FIFA, helped cover up the fraud, allowing the club to escape exclusion from the prestigious and lucrative Champions League.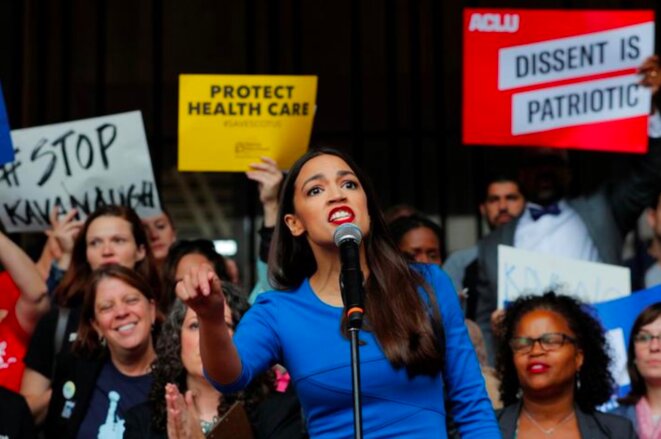 One of the rising stars in American socialism, 28-year-old Alexandria Ocasio-Cortez. © Reuters
The very word has been anathema in America for so long. Yet in the wake of Bernie Sanders' strong showing in the Democratic Party primaries ahead of the last presidential election, more and more Americans are calling themselves "socialists". Some are even winning elections. Mediapart's New York correspondent Mathieu Magnaudeix gives a pen portrait of some of these new candidates on the American Left who are fighting against capitalism as much as they are combating discrimination.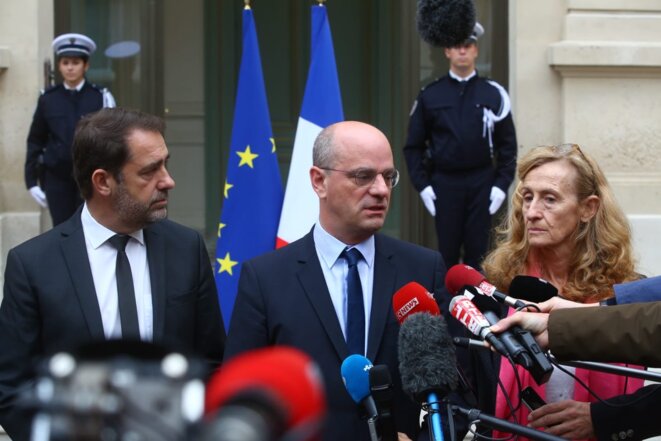 Interior minister Christophe Castaner, left, education minister Jean-Michel Blanquer and justice minister Nicole Belloubet. © @Twitter @jmblanquer
A recent video showing a pupil pointing a pistol – later discovered to be fake - at his teacher in a school in France went viral. The government called an urgent meeting of senior ministers to work out a plan of action to tackle violence in France's schools, amid talk that the police might be asked to patrol in some establishments. Detailed policies are expected to be announced soon. But as Manuel Jardinaud and Faïza Zerouala report, this tough rhetoric, which recalls the days of Nicolas Sarkozy's presidency, has not gone down well with many teachers.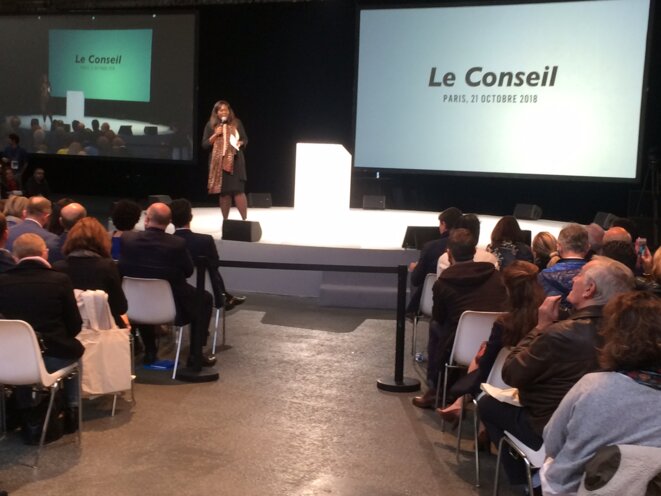 The La République en Marche party conference was held in Paris on October 21st, 2018. © MJ
The governing party set up by President Emmanuel Macron, La République en Marche (LREM), is seeking to mobilise and enthuse its activists as important elections approach. As part of that process it has developed a range of tools and documents inspired by business and management culture in which everyone is called upon to run grassroots initiatives. But as Manuel Jardinaud reports, these 'kit form' methods are not to everyone's tastes.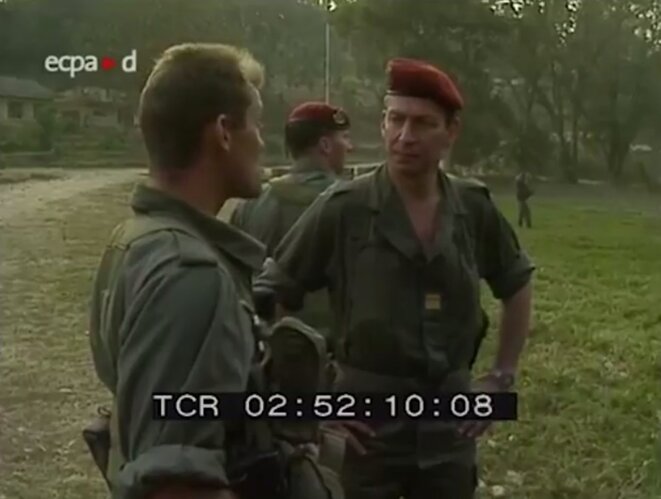 On the right, Colonel Jacques Rosier, head of French special forces in Rwanda. © DR
Mediapart has published a video filmed in the summer of 1994 by French soldiers in Rwanda. It exposes the passivity of the army during one of the most embarrassing episodes for France during the genocide in that country: the massacre at Bisesero. The revelation comes as French judges complete their long investigation into the claims that the French military was "complicit" in genocide and crimes against humanity. Meanwhile human rights groups say they fear that the victims of the atrocities will be denied justice.  Fabrice Arfi reports.