Alexandre Benalla (left) with President Emmanuel Macron in April 2018. © CHARLY TRIBALLEAU / AFP
A key witness in a judicial investigation into the disappearance of a safe belonging to President Emmanuel Macron's disgraced former security aide Alexandre Benalla has this week given a statement to police that he saw two Élysée Palace staff in possession of the safe, together with Benalla, hours after the latter was forced into hiding in July 2018, Mediapart can reveal. The witness said he was told that the contents of another safe in Benalla's Élysée office and emptied at around the same time contained "sensitive" information relating to both Macron's election campaign and personal matters. Fabrice Arfi, Antton Rouget and Marine Turchi report.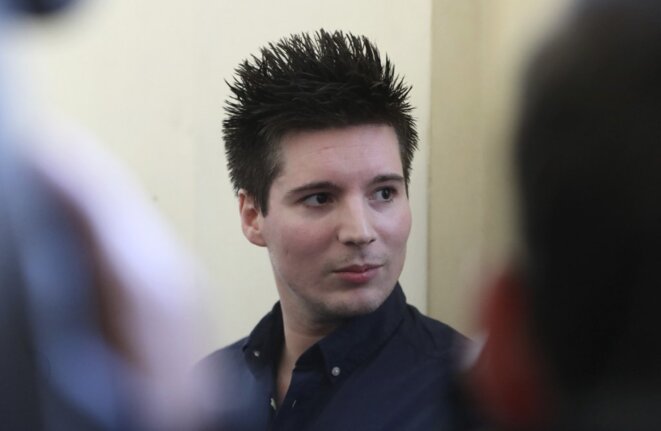 Rui Pinto. © AFP
At a court appearance in Lisbon this month, Rui Pinto, 31, the Portuguese whistleblower behind Football Leaks, the largest ever exposé of documents and correspondence detailing widespread criminal behaviour in the world of professional football, ranging from fraud and tax evasion to match-fixing and political corruption, was ordered to stand trial on 90 charges related to his alleged hacking activities, when he will face a maximum sentence of 25 years in jail. Yann Philippin and Miguel Prado report.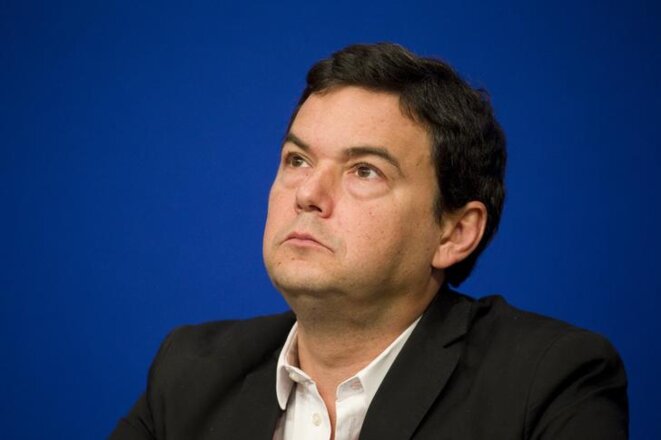 Thomas Piketty. © Reuters
Late last year, the acclaimed French economist Thomas Piketty, a best-selling author for his work centred on wealth and income gaps, hailed by the Left and spurned by the Right, gave a conference at the university of Toulouse, south-west France, when he was surprised by a question from a student. It concerned a complaint for domestic violence filed against him in 2009 by his former partner, then a socialist MP and later culture minister, Aurélie Filippetti. His response prompted Filippetti to lodge a new complaint, this time for defamation, which has had the effect of breaking a decade-long taboo among the French media and political circles. Lénaïg Bredoux reports.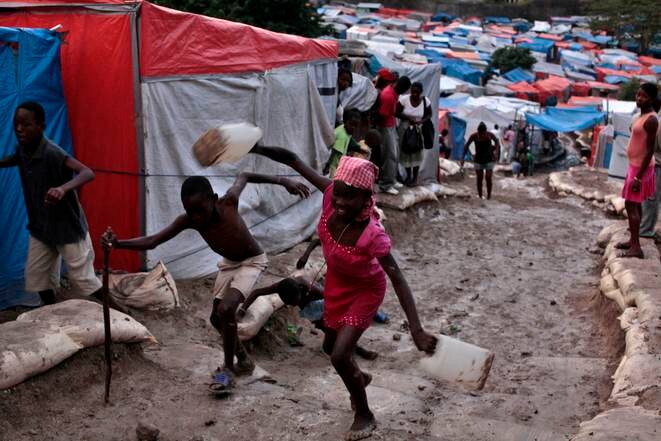 A camp for Haitians made homeless by the 2010 quake. © Reuters
This week marked ten years since a devastating earthquake hit the impoverished Caribbean state of Haiti, when up to 300,000 people were killed and 1.5 million others were left homeless. The ensuing reconstruction programme drew billions of dollars in aid, but also led to massive corruption. Mediapart co-founder and former editor François Bonnet, who has regularly reported on the tragedy in Haiti, details the fiasco and argues here why a thorough investigation into the gigantic scams must be led under the auspices of the UN, and those found responsible must be prosecuted. Nothing less can restore confidence in international institutions – beginning with the UN itself.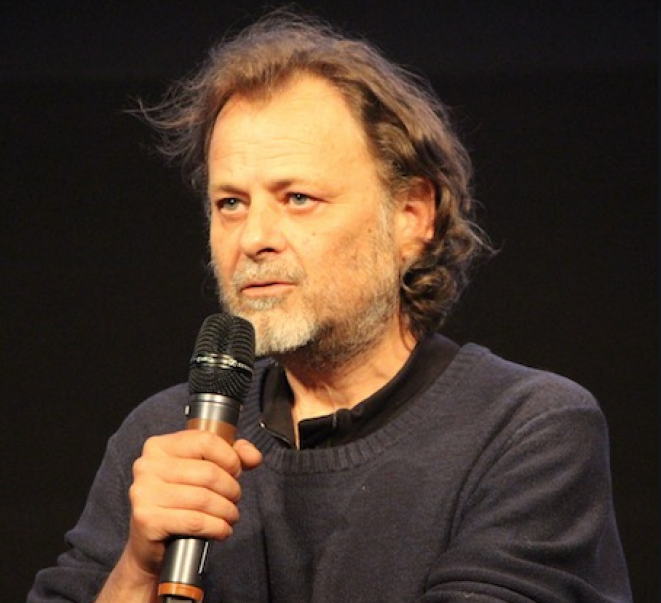 Placed under investigation: Christophe Ruggia. © DR
French filmmaker Christophe Ruggia was on Thursday placed under formal investigation for "sexual assault of a minor" following an investigation opened by the Paris public prosecution services into actress Adèle Haenel's allegations, revealed by Mediapart, that she was sexually harassed by Ruggia over a period when she was aged between 12 and 15.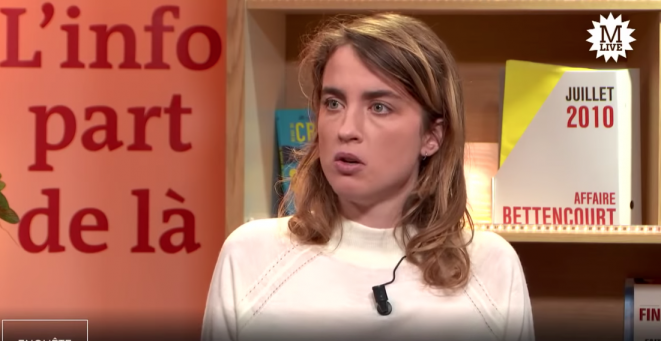 Adèle Haenel during a live interview with Mediapart on November 4th 2019. © Mediapart
French filmmaker Christophe Ruggia was arrested and taken into custody by police in Paris for questioning on Tuesday as part of investigations into "sexual assault of a minor" and "sexual harassment" prompted by actress Adèle Haenel's interview with Mediapart last November. That interview, and Mediapart's investigation into her claims that when she was aged between 12 and 15 she suffered "constant sexual harassment", repeated "touching" of her thighs and body and "forced kisses on the neck" from the director rocked French cinema and prompted the industry to announce changes in its working regulations. In previous statements to Mediapart, Ruggia has denied wrongdoing. Marine Turchi reports.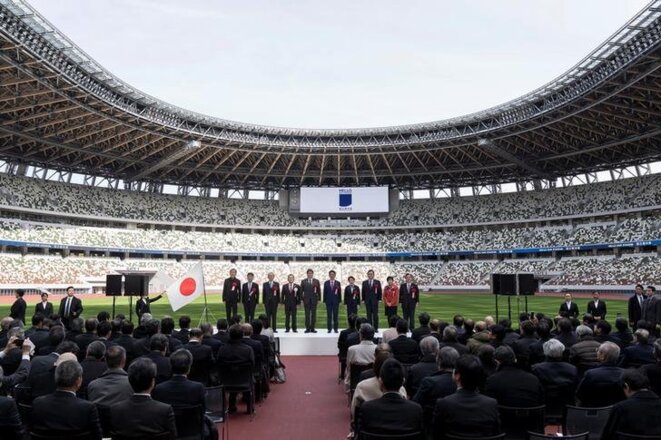 The December 2019 inauguration ceremony for the New National Stadium in Tokyo which will be used for the 2020 Games. © Reuters
Documents obtained by French investigating judges show how the former head of the International Association of Athletics Federations, Lamine Diack, "coordinated" the votes of African members of the International Olympic Committee in 2013 to help ensure Tokyo was awarded the 2020 Games. Meanwhile just before and after the vote, an offshore company linked to Diack's son received a total of 2.3 million dollars from the Japanese bid committee. Yann Philippin and Antton Rouget report.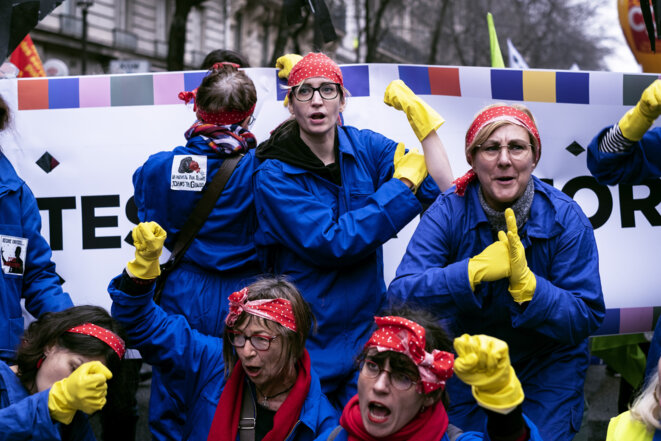 The feminist march during the Paris demonstartions on January 9th 2020. © Noemie Coissac / Hans Lucas
Emmanuel Macron said it himself: he did not want a "normal presidency". Nor has it been so: since his election in 2017, the number of serious social conflicts has shown the dangers of the exercise of power when there are no limits, argues Mediapart co-founder François Bonnet. The planned public protests on Saturday January 11th against the presidency's pension reform plans could be a turning point, he says.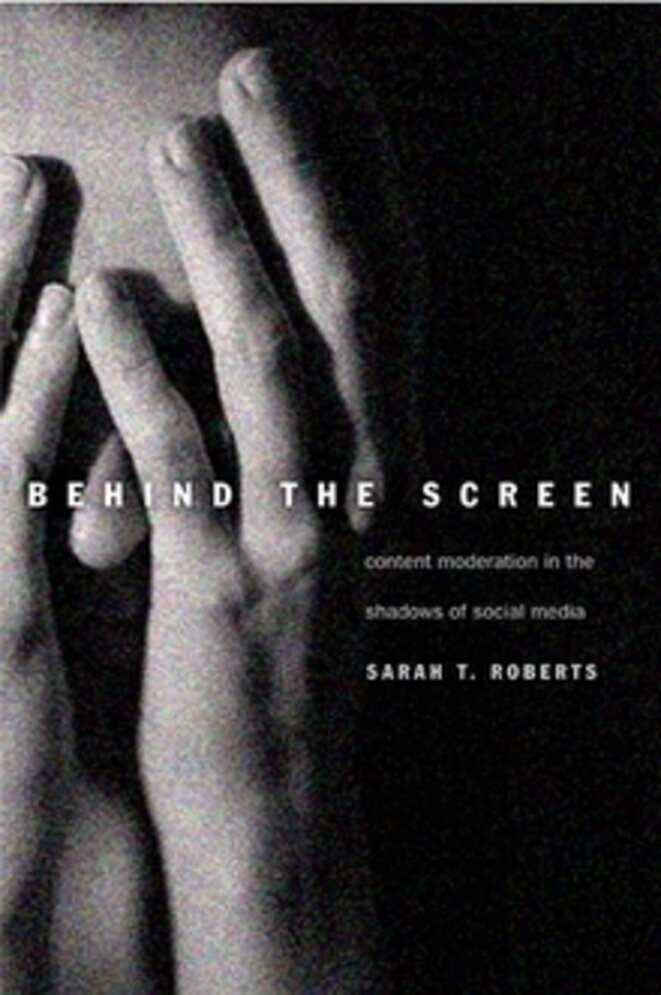 The American academic Sarah T. Roberts explains that social media networks have become popular by posing as supporters of freedom of expression with no limits. But, she argues, this promise has in fact never been kept and instead content moderation has become a globalised industry. Medapart's Géraldine Delacroix spoke to Sarah T. Roberts ahead of a seminar in Paris on digital culture.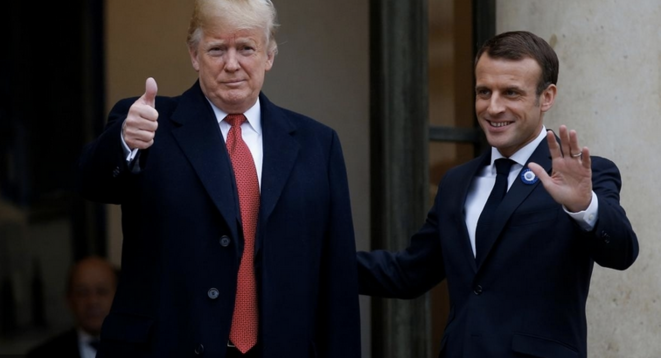 Donald Trump and Emmanuel Macron. © Reuters
Carried out on the orders of Donald Trump, the assassination of General Qasem Soleimani, a top Iranian military commander, is one step further towards the abyss of war. Though the future is never written in advance, how can one avoid the thought that the America government has put the world in peril by behaving as a rogue state, trampling on international law, asks Mediapart's publishing editor Edwy Plenel. France, he argues, would do itself great honour by saying so loudly and clearly.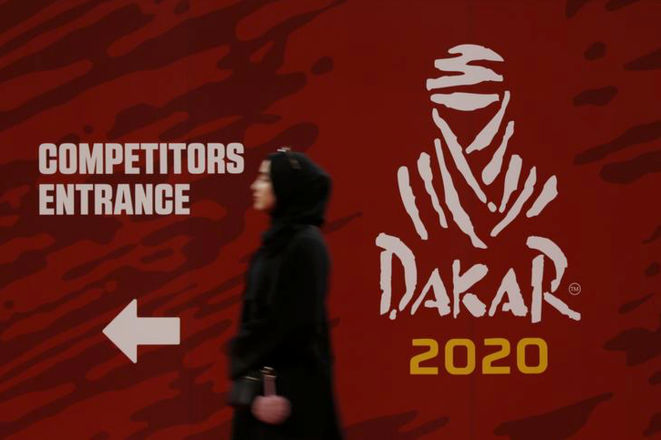 Preparations for the Paris-Dakar Rally in Saudi Arabia on January 2nd 2020. © REUTERS
The Paris-Dakar Rally, often now known simply as the Dakar Rally or Dakar, has been held most years since 1979, and this rally through desert sands is one of the most high-profile motor sports events on the planet. The 2020 rally, which began on Sunday January 5th, is taking place for the first time in Saudi Arabia. Mediapart's Middle East correspondent René Backmann argues in this opinion article that underneath the media din and razzmatazz, the event is nothing more than a PR exercise by the Saudi regime to persuade people to forget its despotic, fundamentalist and brutal nature, as well as the scale of its crimes.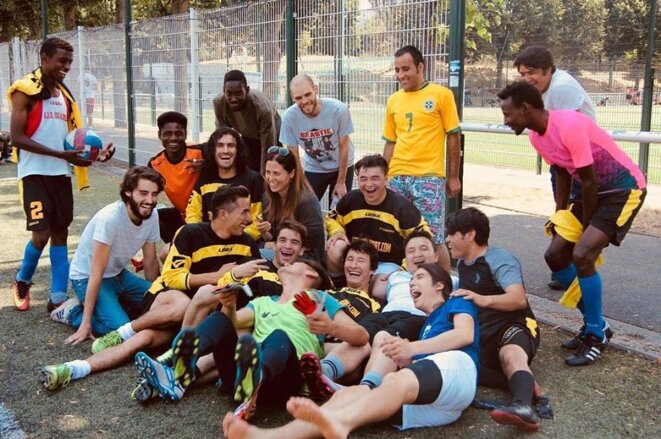 The migrant football association L'Équipe sans Frontières, at the end of a training session at Bobigny, north-east of Paris. © CC
In the Paris region, western France and the French Alps, local initiatives are springing up to help young migrants, many of them unaccompanied minors, to get involved in football to help them integrate and find their feet in their new country. These projects are similar to a much-larger initiative that began in Germany in 2015 when that country took in nearly one million refugees. But as Mickaël Correia reports, the sport's ruling body in France - the French Football Federation - is doing nothing to help the process.
An exhibition in Paris reveals Poland's now forgotten colonial ambitions in the 1930s. In doing so, it makes a link between past Polish attitudes to colonies and other peoples and the racist reflexes of some governments in Central and Eastern Europe today. Ludovic Lamant reports.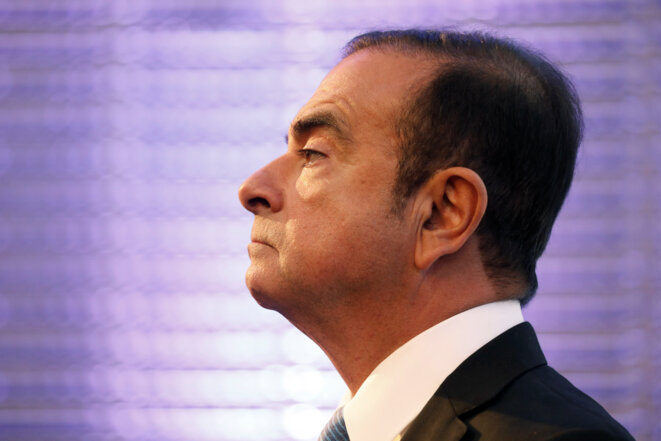 Carlos Ghosn on October 6th, 2017 © Reuters
The former Renault chairman and CEO, Carlos Ghosn, has travelled to Lebanon having fled from Japan where he was on bail facing charges of alleged financial wrongdoing. Ghosn, who was also chairman of Renault's Japanese partner Nissan, and who has always claimed his innocence, immediately justified the extraordinary move by saying he no longer wanted to be "held hostage by a rigged Japanese justice system where guilt is presumed". From the start of the affair Ghosn has claimed he is the victim of a plot, while largely avoiding details of the allegations against him. Mediapart's Matthieu Suc, author of a recent book on Renault, reports.